Click here to get this post in PDF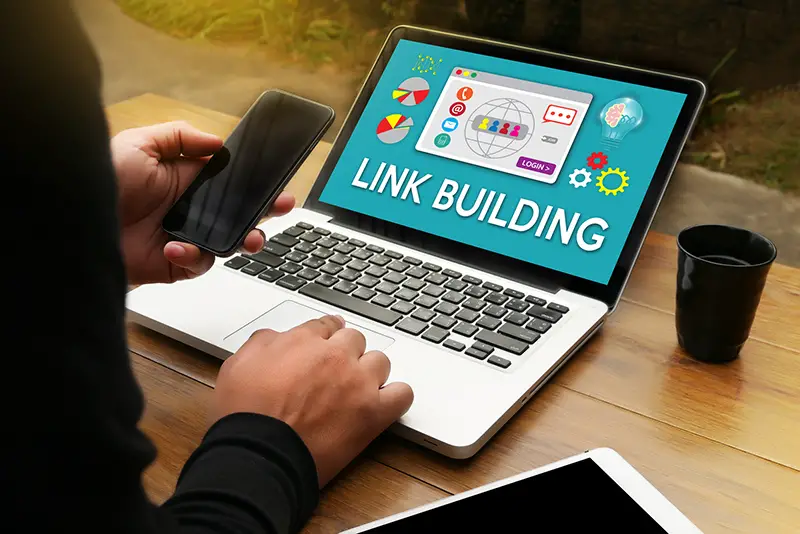 Today, online business websites must be optimized to keep up with the digitally advanced environment. Though elements like content, page titles, and other technical aspects of SEO are considered, link-building is sometimes overlooked. 
For an online business, efficiently executing SEO strategies is challenging as various ranking factors are involved in generating organic search results. Link building is getting other sites to hyperlink to a particular website. But why is link building important to SEO? 
Well, let's have a look. 
Reason Link Building is Essential to SEO
Given how Google's algorithm is constantly evolving and highly complex, links remain critical in determining how search engines rank sites for a particular keyword. In addition, link building is vital to SEO because links signal Google about a site's quality of resources and whether it is worthy of citation. 
That said, sites with many backlinks earn higher search rankings. A link from an authoritative website significantly impacts rankings more than a link from a small or newly developed website. 
To gain a high ranking, you must earn links from websites with greater domain authority than websites with a decent number of backlinks. The most critical thing about succeeding at what you do is to have proper training; that said, look for the Best link-building training programs to learn how link-building can help you reach your business goals. 
By amplifying your knowledge and skills, you will find new web pages and get insights regarding how a particular website must rank as per the search, helping you develop links for better ranking. 
If you are unaware of optimizing your business using SEO strategies, check out a few other link-building benefits to find what you are missing out on. 
1. Establishes better credibility
Every website aims to provide instant, relevant, and better results depending on the search. Simultaneously, search engines also want to deliver results satisfying users' expectations. 
Let's consider an example of a website like Google. Despite being complex and state-of-the-art, Google's algorithm still needs assistance determining the content's quality, relevance, and value. Backlinks, in such cases, provide Google information on whether the content available provides answers to queries. 
As per Google, if a website has a diversified backlink profile, many authority websites will endorse that particular website and authenticate its value and quality. Every link directing back to a website is like a vote of confidence in the website's favour. 
Furthermore, to get better credibility, another trick is to get links from various domains than to get them all from just one. 
2. Boosts Rankings
It is near impossible for Google to rank a website without links directing back to it. For instance, if you want to rank your website for a keyword, consider your competitors want the same. However, they might rank higher than you because of the number of backlinks. 
The rule is simple if you want to outperform your competitors, the only way to do so is by having more backlinks than them. 
Moreover, also work on the content you want to make accessible to users. For example, if you have a blog post on a topic, make changes; if you haven't created any content from it, work on it from scratch. 
In addition, domain authority also plays a significant role in boosting rankings. The more trustworthy and authoritative Google considers your website to be, the higher the chances are of your website ranking higher. 
3. High SEO scores and website metrics
Several factors play their part in determining how well a website performs, from domain rating to page rank and Alexa rank. These are one of the few SEO metrics that acquire a boost through link-building strategies. 
Alexa ranks the same way as other SEO metrics but takes into account more insights. First, it determines the popularity and importance of a website. Page rank is used for placing a website accordingly in search engine results based on the quality and quantity of the links attached to it.   
As a result of improving site metrics, your website performs well. If you want to improve your website's health, then removing bad links is one way of doing that. Use Google's Disavow Links tool to make the job easier. 
4. Helps build relationships
Networking or building relationships with other businesses lead to promising results. That said, as an owner of a website, when you approach other websites to obtain a link, the most reliable way of doing that is in a personalized and genuine manner. 
To succeed in your mission, a personalized pitch might do the work. It instills a sense of trust in the other party that you haven't used the same old approach. 
In other words, it means understanding their target audience, their interest, operating dynamics, and most importantly, learning to speak their language. 
By making a relevant request to another person, you are on your way to building lifelong, meaningful relationships. Apart from gaining professional benefits, exchanging links also helps you grow personally. 
You get an insight into new ideas and seek guidance from those who have reached the pinnacle of success you aspire to gain. 
5. Decreases Bounce Rate
The crux of any business is how many customers your venture attracts at the end of the day. But, more than that, attracting customers won't do any good to your business if they don't stick around. 
The bounce rate is the percentage of site visits per (single) page. 
In easier terms, it is the number of visitors who leave your website without exploring it further. This is where link-building comes to the rescue. Unfortunately, besides the quality content that satisfies customers' expectations, the website's internal linking structure also decreases the bounce rate. 
Internal linking involves linking one page of the website to another page on a similar website. With that, when visitors click a link, they remain on the website despite being on a different page. 
Internal links help visitors and Google crawler bots navigate the website and assist in finding exactly what they are looking for. 
Lower bounce rate matters because search engines consider it when determining to rank. To get the highest ranking, the goal is to ensure that the bounce rate remains low even if visitors click one page. 
Conclusion
Though several factors play a significant role in optimizing your websites, linking building ensures your website performs at its maximum capacity. Without fully realizing how rankings and generating traffic can impact their venture, business owners must direct their focus here. 
Link building is the foundation of websites getting better rankings in Google, decreasing bounce rates, and expanding the networking circle. Besides link-building, you must create content that is worth linking to.    
You may also like: Local SEO Tips for your Business
Image source: Depositphotos.com