Click here to get this post in PDF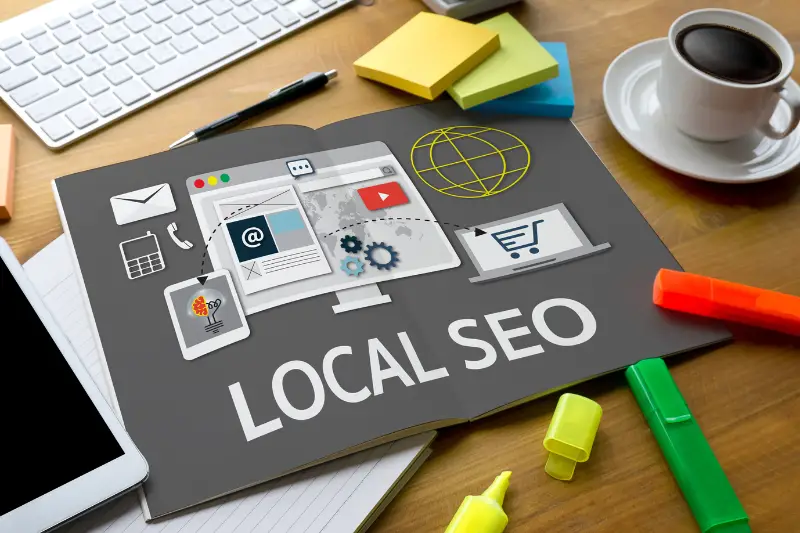 What do we mean by local SEO? 
SEO refers to Search Engine Optimisation, so Local SEO relates to how your web presence is best optimised for local searches. When you search for a business, you will find the best-ranked examples local to you at the top of Google's search results, so taking good care of local SEO is absolutely vital for the success of your business.
Why local SEO?
A high-quality, successful local SEO strategy will help your business to be noticed by potential local customers and contacts when they search for your business type, name or related services in your area. In Google search, you can find many digital marketing agencies that offer services, including local seo, so make sure you find the right one to rank your business above your competitors.
This article will now look at some of the top ways in which you can maximise local SEO for your business.
Keyword research
Content remains king in SEO, and this old axiom is certainly applicable to local SEO, but it is vital to pay very close attention to keyword research. You need to pinpoint what search terms potential customers are using so that you might best integrate them into content; populate your site, and benefit from the right kind of traffic. You will need to look at long-tail keywords – phrases of three or more words, like "best Thai takeaway near me" as well as short-tail keywords, referring to broader topics. As short-tail keywords are likely to be more obvious to you as a business owner, you will want to focus on pinpointing the best long-tail keywords, and there are free and paid programs like Google AdWords Keyword Planner or Moz's Keyword Explorer that will help. You can also use programs like BrightLocal to check where you are ranking for your target keywords in your area to measure the success of your campaign.
Never neglect your Google My Business (GMB) page
As far as free local SEO goes, your GMB page is as good as it gets. Spend a decent amount of time perfecting your profile, representing your business as succinctly and eloquently as possible, before selecting an image that portrays your business in the best possible light. Your GMB page will also show your Google reviews and ratings, which will play an enormous part in your local SEO, so encouraging loyal and satisfied customers to leave you reviews is highly recommended.
Get your business citations right
Submitting accurate business citations – including the name, address, phone number, email addresses and links to your website and making sure they are consistent on all applicable online directories as well as your own site will have a great impact on your local SEO. Take advantage of local business listings as well, making sure to use reputable local pages. The aforementioned BrightLocal also provides a local citation building service, which you pay for, but can help ensure you deal with sites with high domain authority.
Obtain quality local backlinks
Just as backlinks are key to overall SEO, local backlinks can do wonders for local SEO. Getting a mention from local news pages or community groups within your local area will help highlight your business and boost your local SEO ranking.
You may also like: 5 Ingenious White Label SEO Strategies
Image source: Shutterstock.com