Click here to get this post in PDF
As the world's second-largest oil producer, the UAE is a key player in the global economy. The country is also home to a thriving startup scene, with several incubators and accelerators helping entrepreneurs to get their businesses off the ground. 
The government offers various incentives to foreign business owners for setting up their companies and Offices for rent in Dubai. The investments pouring in resulted in booming Businesses in UAE.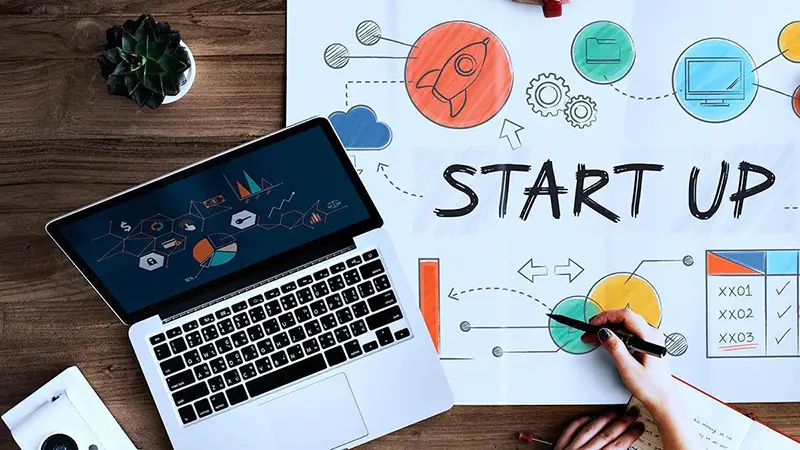 Advantages of Doing Business in the UAE
To help foreign investors and entrepreneurs – the United Arab Emirates has established many free trade zones. These free zones became one of the essential factors in developing international business in the UAE and a significant incentive for various large and medium-sized global companies to relocate to the country.
The company's registration in such a free trade zone allows foreign people in business to have complete ownership and management of the company. There are significant tax and customs benefits. For companies based on free trade zone territory, there are no restrictions on the volume and nature of investment fund movements and repatriation.
The authorities of UAE also allow for the registration of offshore companies, which can conduct business only outside the UAE but can also acquire immovable property in the country, participate in investment projects, and serve as owners of other companies in the UAE and abroad. As a result, Dubai is now a financially powerful city where you should consider establishing a business. Let's look at some of the most notable advantages of starting a business in Dubai to help you understand better:
Ease of Starting a Business.
Recruit Expatriate Workers.
There is no taxation.
There are more than 20 free zones.
Technological Progress.
Geographically advantageous location.
Infrastructure is second-to-none.
Comfortable and high-quality way of life.
Easy visa access.
Government Support.
So, what are the best sectors for startups in the UAE? 
Top 10 Fastest-Growing Business Sectors in UAE 
Let's have a look at the top 10 booming industries in Dubai that have a positive future in UAE:
Construction and Infrastructure
The UAE has made significant investments in improving its infrastructure. They want to have the best infrastructure in the entire Middle East. If you know the construction industry and want to start a business in this field, the UAE is the place to be. The UAE offers numerous opportunities for expansion and establishment. 
E-Commerce Solutions
Dubai alone has become one of the most significant contributors to E-commerce in the Middle East, surpassing Abu Dhabi, a much larger population than Dubai. With a small amount of money and good industry knowledge, you can run a successful e-commerce business in the UAE.
Energy 
With the UAE's vast oil and gas reserves, it's no surprise that the energy sector is a key area of focus for startups. There are many efforts to get people to use renewable energy, and startups are a big part of how new technologies are being made in this area. 
Tourism and Travel
The tourism industry is expected to contribute $28.5 billion to the UAE economy over the next ten years, with Expo2020 expected to draw 25 million visitors. Dubai's shopping appeal is crucial, as it has the world's second-highest density of shopping malls after New York City.
Emirates travel facilities and tourism are well-developed in the UAE. To start a successful business in the UAE, you may need to research and choose the right location.
Real Estate
The UAE is home to a large and affluent population, making it an attractive market for retail startups. From luxury brands to niche e-commerce businesses, there are several opportunities for startups in the retail sector. 
According to the well-known news outlet Khaleej Times, the UAE's construction sector will reach its peak by 2020. The UAE's real estate sector is expected to grow 111% faster in the next five years than the current market. More opportunities are also opening up in this field because more people are interested in foreign investments and tourist attractions.
Health and Hospitality
The UAE's hospitality sector is booming, and startups play a key role in its growth. From online booking platforms to concierge services, there are several ways that startups can tap into this growing market. 
UAE provides a giant pool of opportunities in this field and developed infrastructure, which creates a sense of ease for people looking to start a business in this field in the UAE. The most important thing is to obtain the necessary approvals and licenses to start a business in the UAE.
Consultancy Services
People who have in-depth knowledge of any subject are always at a disadvantage. If you have enough knowledge about something and wish to start a consultancy service, then the UAE is the place to start your business. Over the years, there has been an increase in interest in this field, which is a good business opportunity.
Hotel Chains and Restaurants
If you want to open a new restaurant or a new hotel branch, the UAE is an excellent place to invest. The businesses of hotel chains and restaurants have been booming due to increased investor interest and the UAE government's additional investment in tourism. It is also one of the booming industries to watch in Dubai in 2022.
Fashion Products and Jewelry
The Middle East is well-known for its abundant supply of precious metals. Not only that, but the UAE is the ideal market for luxury goods such as beauty products, perfumes, and so on. If you plan to start a new business or open a new branch for an existing one, a company in UAE is a great place to start.
Marketing and Advertising
Spending on digital advertising is skyrocketing. This is a strong argument for the creation of new jobs in the UAE, including jobs like:
Copywriter.
Production Coordinator.
Art director.
Event planner.
Marketing Coordinator.
Creative director.
Graphic designer.
Procedure to Start a Growing Business in UAE
The process of starting a business in Dubai is straightforward. The main goal is to make the process as simple as possible. Anyone in the emirate can start a business with little difficulty. Both ex-pat and resident entrepreneurs have lauded the country's investor-friendly policies. Starting a business in the UAE is dependent on a variety of factors, but the basic procedure is as follows:
Choosing the business venture.
Choose the jurisdiction: Mainland, Free zone, or offshore.
Finalizing the legal body of the business.
Getting the company registered.
Trade license acquisition.
Getting required Business approvals.
Submitting the required documents.
Obtaining a business license.
Conclusion
As the world's second-largest oil producer, the UAE is a key player in the global economy. The country is also home to a thriving startup scene, with several incubators and accelerators helping entrepreneurs to get their businesses off the ground. The UAE is a hub for businesses and entrepreneurs from all over the world. There are many world-class business parks and offices for rent in Dubai that offer a wide range of facilities and services.
You may also like: The Superior Startup's Guide on How to Get More Sales