Click here to get this post in PDF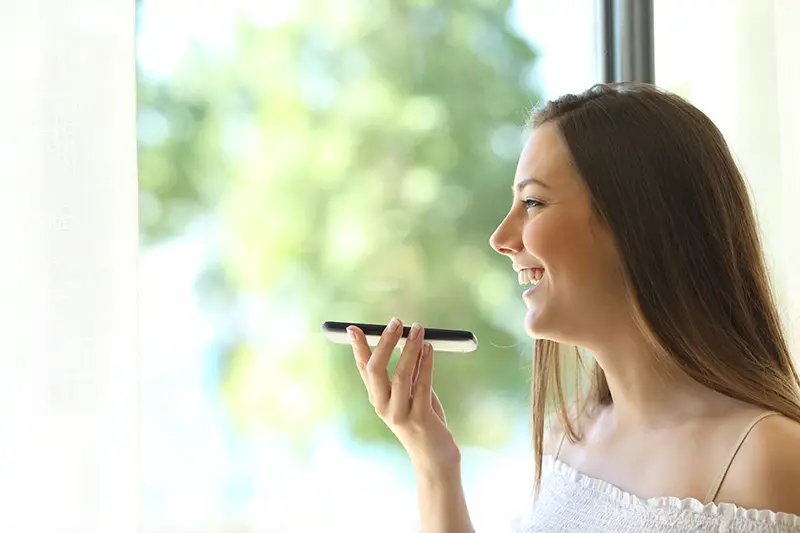 A learning and development (L&D) professional's work is challenging. After all, creating a tremendous amount of content to help trainees fully understand new information is no walk in the park.
They have to make even the driest, most complex update easy to understand and engaging enough to keep employee attention – all while ensuring that the information is delivered according to the company's brand.
Fortunately, text-to-speech was invented. This innovation isn't new, but it has evolved over the years. One of the most significant changes it has undergone is the integration of artificial intelligence.
In this article, you'll learn about four things you and others in the learning and development industry can gain from using  AI-voice generators.
1. Realistic and Human-Like Voices
Did you know scientists from the Electrotechnical Laboratory in Japan were the first to introduce the text-to-speech system in 1968?
However, it's probably Stephen Hawking who made the technology quite popular. After all, who wouldn't recognize the physicist's iconic robotic voice featured in hit shows like the "Big Bang Theory?"
Since then, voice generators have come a long way. Many of them no longer sound like machines extracting and transforming text into word-for-word speech.
Instead, AI voice generators deliver more natural-sounding voices with emotions that seem closer to the way real humans would talk.
Also referred to as neural text-to-speech, this technology not only reads digital text aloud but also utilizes machine learning and neural networks to produce realistic voices.
AI-enhanced speech synthesis also incorporates transitions that sound very close to an actual person's way of speaking. As a result, most listeners cannot distinguish whether they're made by an actual human or an algorithm.
This is because the technology can recognize sound waves from a considerable amount of data gathered from real human voices. With that information, the algorithm analyzes the data and understands the meaning of words to execute human-sounding voice clips.
2. Guaranteed and Consistent Voice Quality
Aside from having a lifelike quality, voices produced in AI-enhanced text-to-speech systems have consistent quality throughout. This is all thanks to the massive amount of data they use from human communication.
Unlike legacy text-to-speech virtual assistants and chatbots that use concatenation synthesis (the techie term for those robotic voices), AI voice generators account for speech variations and accents. This ensures the overall quality of the audio content.
With machine learning, modern text-to-speech systems factor in human speech nuances to produce voices with natural intonations and emotions, making it easier to engage an audience.
So how does this relate to learning and development?
Since L&D is an employee's first touch point upon entering a company, using a professional-sounding voice consistently helps put the brand in a better position in the competitive job market.
3. Cost-Effective Content Creation
Traditionally, an L&D department hires voice actors to record audio clips whenever they have new content or updates to existing ones. But this practice can become quite expensive, especially if you update your content frequently.
With AI voice generators, you don't need to pay for anyone's talent fees and frappuccino (or whatever beverage a talent likes). You only need a small price to convert your training script into audio clips.
If you create content more frequently, subscription-based automated voice generators are more cost-effective than hiring in-house voice talent.
Need less content converted to audio? You will still spend less with text-to-speech when you opt for their onetime payment options, letting you pay only for what you use.
4. Improved Audience Engagement
Reskilling and upskilling employees are crucial for the growth of your business, but everyone knows the task is not easy. Keeping employees engaged through several modules covering legal compliance, cybersecurity, and harassment is particularly challenging.
So why not make your life as an L&D professional easier with the help of AI voice generators?
New text-to-speech systems can engage trainees better, thanks to the more human-like sounds they create. Thus, making your content more interactive.
With your modules coming to life with minimal effort and cost, you can focus on doing other crucial tasks, like researching more content and keeping your workplace a safer, more secure space.
Achieve Your L&D Goals
Modern text-to-speech systems no longer sound like robots. 
With more human-like audio clips, the AI-enhanced voice generators can help you achieve your goals more efficiently as a learning and development professional.
You may also like: Voice Technology and its Future
Image source: Depositphotos.com