Click here to get this post in PDF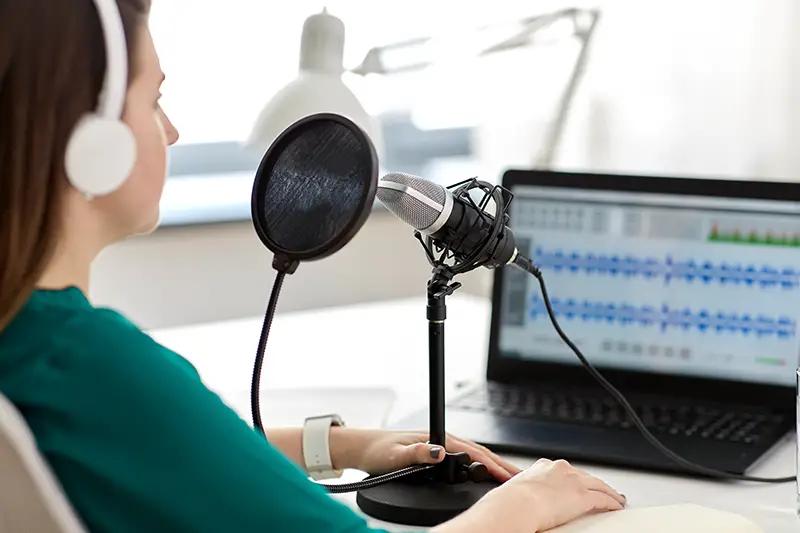 Introduction
Voice technology has brought humans closer to technology. They have been around us for quite a long time and are getting developed with time. We often find voice technology as assistants like Siri, Cortana, or text-to-speech converting apps. Today almost all voice technology leverages artificial intelligence, natural language processing, and machine learning to capture the emotions, moods, and accents of how we speak effectively. This article will give you a quick walkthrough of voice technology, its benefits, and a heads-up on how it will evolve in the future.
What is voice technology? 
Voice technology is a computing technology that helps understand human voice or convert other forms of information into digital human-like voices. Speech technology, voice recognition, interactive voice response (IVR), speech analytics, and other forms of audio signal processing come under this domain of computer technology. According to the latest reports of Meticulous Research, digital voice and speech recognition technology will grow at an expected CAGR of 17.2% and will reach 26.8 billion USD by 2025.
Since numerous people use voice technology to interact with devices and gadgets, enterprises are shifting towards voice & speech-based apps and functionalities. Researchers are also investing their time in developing voice technology through AI, ANN, NLP, and other latest technology with a motive to synthesise digital voices & bring a realistic human-like feel to digitally-generated audio.
Benefits of voice technology
Enterprises and individuals can leverage many benefits through different voice technology & services prevailing in the market. Here is a list of some benefits of voice technology-based services.
With the help of voice technology, we can generate interactive digital audio that sounds like a human voice.
By using German, Spanish, and Finnish Text To Speech voice technology, companies can generate voices in different languages through localization services – without bringing or hiring voice-over actors.
By leveraging voice technology, publication houses and other companies can convert published books and content into audiobooks.
Voice recognition technology helps companies create voice assistants that can synthesise and understand human voices.
The future of voice technology
Voice technology has a bright future because of user demand. Many consumers are showing a high level of comfort and ease with voice recognition and voice-driven technology. In spontaneously evolving technology, user convenience, speed, and efficiency are three pillars, and voice & speech technologies thrive in all three verticals. Another contributing factor that is boosting voice technology is artificial intelligence. Here is a list of benefits voice technology will bring to different sectors.
In the healthcare industry, AI-powered voice assistants can help robotic arms understand doctors' commands and perform instructions during surgery or other medical treatments. Also, AI-based speech recognition systems make it convenient for users to access healthcare and medical apps. In the future, all healthcare systems will leverage AI-based voice recognition systems to interact with patients seamlessly.
Text To Speech converters: Modern text-to-speech (TTS) converters can render realistic human-like voices from texts. Such services with natural voice generator can help replace voice-over artists, create audiobooks from texts, dubbing videos & movies from scripts, and produce realistic voice-over commercials & advertisements. In the future, artificial intelligence and deep learning will help mimic a human voice in different languages to make realistic voice-overs through German, Spanish, Chinese, and Finnish Text to Speech services.
Search behaviour will have analytics: Voice-based searches have become a hot topic for research. Tonality & emotion recognition within user voices will add a trait to the search techniques and search analytics. Companies have already started investing in voice-based search behaviour. According to Juniper's research, voice-based ad revenue can generate 19 billion USD by 2022.
Personalising voice experiences in Smart devices: Today, we all are familiar with digital voice assistants. Every smart home device, smartphone, smartwatches, and other gadgets use this AI-driven voice technology. According to Statista's forecast report published by Federica Laricchia, by 2024, the number of voice assistants will surpass 8.4 billion units, more than the world's population. In the future, companies are planning to leverage voice cloning where users can set their family member's voice or any other celebrity's voice in the digital voice assistant, personalising it as per user requirements.
Conclusion
The future of voice technology is flourishing. More and more companies are coming up with new voice-based services like speech recognition, voice cloning, text to speech (TTS) applications, etc., to make interactive voice-over contents and presentations or develop advanced voice assistant programs. Companies like Murf.ai deliver advanced AI based TTS software in different languages. If you are looking for Finnish Text To Speech application or service to generate realistic voice-overs for your e-learning videos, product demos & presentations you can try Murf TTS Software.
You may also like: The Importance of Computers in Human Life: How Technology Has Changed the Way We Live
Image source: Shutterstock.com