Click here to get this post in PDF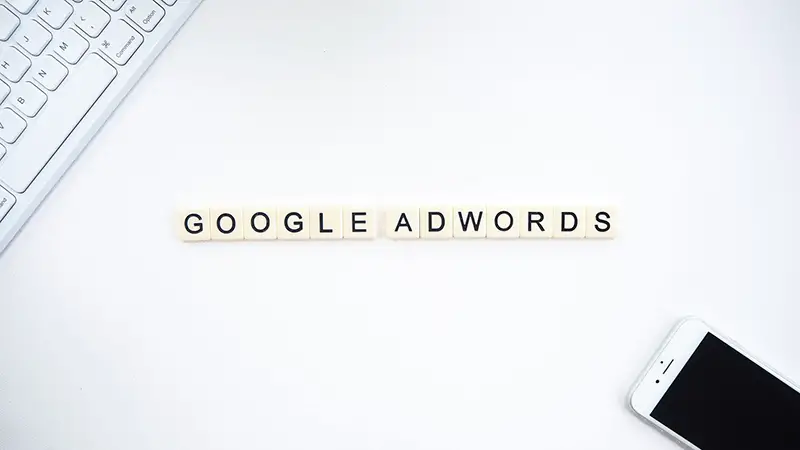 Google Shopping is a versatile platform where consumers can find and compare products. It also allows e-commerce businesses to show thumbnail images of their products or information to consumers shopping on Google.
They can include the current price, salient features, and availability in the displayed information for users. Merchants can link their online stores to Google Shopping without any charge and only pay per click on the advertisements. The charges can vary and are usually based on customizable bids.
Benefits of Google Shopping
There are several benefits of using Google Shopping for merchants. The platform allows businesses to target consumers who are looking for specific products on the Internet. That means they are usually further involved in the purchase journey and more likely to purchase.
The visual display showing the thumbnail images is effective in capturing potential customer's attention. The accompanying information also facilitates easier comparison of the products offered by different merchants. The thumbnails usually appear over the top result on search engine pages and are linked directly to the business website.
That means these ads appear higher than the #1 position on search queries, which increases the chances of conversions, leading to more revenue. Google shopping also creates a larger presence for products by showing the ads multiple times for every relevant search query.
Businesses can use other Google advertising services while they sell with Google shopping ads. It will improve the chances of their product ads appearing in multiple formats for the same search. It also enables them to increase their product ads reach for each search query.
Businesses can measure the success of their Google Shopping campaigns by using appropriate tools. They can use the obtained data to improvise ad content to increase the reach and impact of their ads.
Top Tips to Use Google Shopping
Business owners may find it easy to sign up, but they may find it challenging to sell with Google shopping ads. That is why we have compiled the following tips that can enable business leaders and digital marketers to optimize their Google Shopping campaigns.
Optimize Product Listings
Ideally, Google shopping should be linked with a strong e-commerce website. It will ensure that it meets Google's requirements to ensure the quality of ads. Businesses should follow the guidelines set by Google for the standard of ads, or their accounts may get suspended.
They can keep an eye on the Merchant Center to resolve any issues with the campaigns as soon as possible. Marketing experts have noticed that high-quality images with visual appeal usually work the best for Google Shopping ads.
Merchants should ensure that their products are priced appropriately to compete with their competitors. They should also provide supportive titles and descriptions containing relevant keywords for those ads. Merchants should assign their products to the appropriate categories by creating a Google Shopping ad.
Use Negative Keywords
Merchants should not ignore the negative keyword capabilities of Google Shopping ads. It allows them to tell Google the exact keywords they do not want their products to show up for and get consistent results. Negative keywords can be especially useful when merchants are trying to avoid the sale of unprofitable products.
Therefore, they should review the keywords for which their products are usually displayed and judge their relevance. Sorting the unprofitable keywords out will allow them to maximize their returns.
They can use the search term report from Google Shopping to review all the search keywords that trigger their products to appear on search results. Understanding the product niche will allow business leaders and marketers to determine whether a particular term is a good fit or not.
It will enable them to come up with the negative keywords list. They can also consider adding generic terms to the negative keyword list, especially the ones that are fetching little or no returns.
Run Separate Campaigns for Branded Products
Many experts recommend that business leaders create separate campaigns for branded products. These campaigns can prioritize users who are already familiar with the product brand and more likely to convert. Merchants should also ensure that they add the brand name to the list of negative keywords for other Google Shopping campaigns that may run at the same time.
Advertise the Best-Performing Products
Merchants should know their priorities while running smart Google Shopping ad campaigns and refrain from advertising all of their products at once. New e-commerce businesses can test marketing several products at the same time. 
However, they should start to focus their efforts on products with higher performance once they get adequate conversions per month to maximize their ROI. Merchants can review the Google Analytics dashboard or other tools to get product sales statistics. The data would reveal the products they should prioritize in their Google Shopping ad campaigns.
Target Advanced Demographics
E-commerce businesses should target both existing and new customers to maximize the discoverability of their ads. Demographics are one of the most crucial factors, and ads should be able to target the basic ones like gender, location, age, etc.
But if they want to up their game, they should target advanced demographics such as audience interests, brand preferences, and behavioral patterns. Targeting advanced demographics will increase visibility for new users who are not yet familiar with the e-commerce business but are likely to convert. Merchants can also use the same method to personalize ads for those customers who already have ongoing interaction with them.
Implementing these steps can increase visibility and optimize results from Google Shopping. It is also crucial that merchants should monitor their campaign performance and the current trends to take maximum advantage of the platform. Google Shopping data can also prove beneficial to update bids and search terms for better visibility with consistent results.
You may also like: Retail Stores Moving to Online eCommerce
Image source: Unsplash.com