Click here to get this post in PDF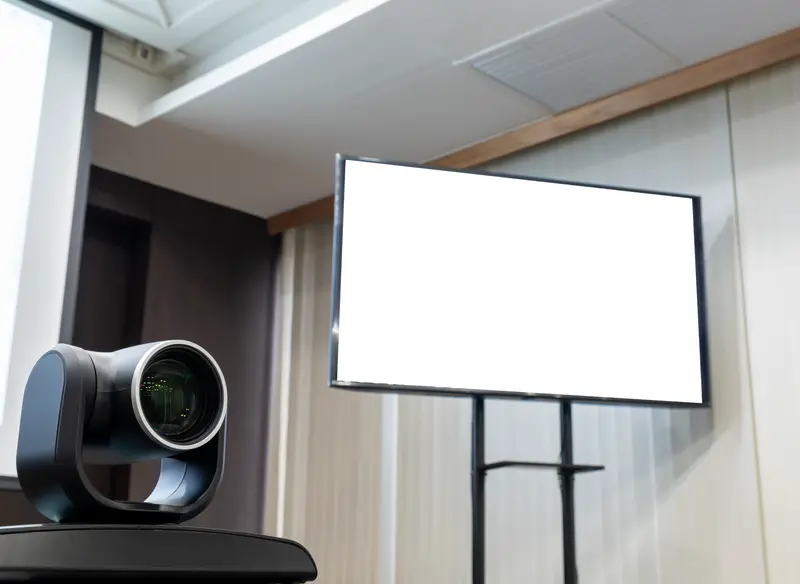 AV systems haven't any longer remained an office requirement for giant corporate companies. With the advancement of technology and the constantly growing need for much-needed intra- and inter-communication, every working office and business, regardless of the company size, needs a professional AV system in their office space — especially in the current remote working times.
If you are yet to install one because you are hesitating with the thought of making this investment, let us change your mind. Keep reading to know more about five reasons how your office can benefit from a professional AV system.
Better Meetings And Video Conferencing
Before the world was hit with a pandemic, business functioned efficiently and easily with the help of face-to-face meetings. Companies often walk potential clients and customers through their services and/or products before they close the deal with a physical visit; over 94% of small-scale businesses worldwide have stated that meetings are still critical for their growth as a company. With the remote working policies, even for company-to-company collaborations, things have been difficult. Thus, at times like these, a professional AV system set up with cameras, projectors, display screens, and microphones in your office can help ensure smooth meetings.
Easy Adaptability To the "Old-Normal"!
With things looking better, many offices have already started summoning a certain percentage of their employees to the office. While this seems to be a safe move, it might lead to a bit of communication gap between the teams. However, it could be avoided by having a professionally set-up conference room for the in-house team to communicate with the people working from home. It can prove to be a huge advantage for keeping the team coordination seamless.
Amazing Tool For Employee Onboarding
Do you feel the old-school employee orientation methods aren't very efficient? Well, you're not alone. Watching the company orientation film in the stingy room cramped up with a projector screen followed by an office tour and, lastly, handing over a bunch of files to walk through the working processes haven't been pleasing to many. But wait, an AV set-up could help!
With professional equipment, you can not only show that company orientation film but efficiently walk the employee through all the required processes, connect them with several other employees, and host discussions that involve the newcomer for them to learn more about the company quickly.
A Professional Touch To Your Office
The world is abuzz with the news of things getting better and going back to the 'old normal.' If it is the case, you wouldn't want to miss out on any opportunities coming your or your company's way, simply due to inefficient equipment. Make the most of pitches, presentations, and boardroom meetings to set a great impression on your clients and customers using an in-house AV set-up. It will help you seamlessly present while making you look extremely put-together and professional.  
Great Tool To Host Fun Activities For Employees
There are good and bad days in corporate life; there's no denying that. What makes the difference is how an office handles these days. A professional AV system can play a considerable role, believe it or not!
On slow, tiring days, you can have a jam session with other branches of your franchise/company. Or use the set-up for watching some entertainment to lift everyone's mood. The AV room can also be used for the employees to participate in or attend an inspiring webinar together, making upskilling themselves even more fun.  
Getting an AV system, especially a professional one, can be a costly investment for many companies, especially in these pandemic times when most businesses have taken a hit. You can look for smart options and financial aids when purchasing the AV system of choice by consulting reputed audio visual companies to get the best help possible.
You may also like: Audio-Visual Installation to Make an Event A Grand Success
Image source: Dreamstime.com