Click here to get this post in PDF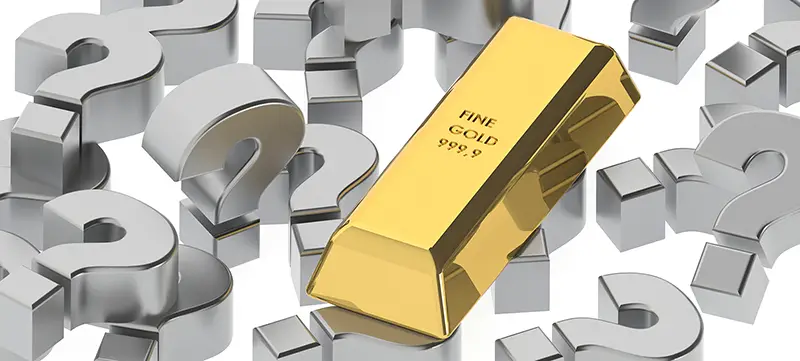 Gold has been a stable commodity over the years, capable of outperforming the rest even during times of uncertainty. Thus, it is a safe asset to invest in for novice investors. Although the stock prices are heading downhill, the value of gold is likely to go up. If you're planning to invest, consider gold as the ideal form of financial insurance.  
If you're holding back due to the ill effects inflation can bring, you can count on gold as a great form of protection. Try to think of gold as both a valuable asset and a global currency that could withstand the test of time. Sadly, buying gold nowadays isn't always secure and can be challenging. If you're wondering how much is a gold bar these days, it's crucial to do your research and consult a reliable source.  
Most people who invest in physical gold consider it as a way to keep their investment ahead of the game, especially when the stock market crashes. Gold is also convenient to store and a highly tangible asset.  
If you're planning on investing in gold for the first time, it would be best to learn how to keep your gold investment safe along with your financial stability by knowing about the usual mistakes when investing in gold. When it's your first attempt to add gold to your investment portfolio, here are some of the top mistakes you need to avoid. 
1. Lack Of Knowledge About Gold  
Investing in something you don't know fully is a significant risk to your finances. It's essential to learn the basics of gold, such as the following: 
Price. As an investor, you need to know the current spot price while avoiding options in high-pressure selling rates. With the high rates, the gold prices need to double or even triple before you can successfully profit in the future.  
Weight. Make sure you're familiar with how dealers weigh the gold. An acceptable unit on the global market is in troy ounces. Today, the spot prices are in troy ounces. Remember, though, that it's not identical to the standard ounce. A troy ounce is relatively heavier than a standard ounce.  
Design. Remember that every coin has a unique design, boasting richness in small detail that it can be challenging to create a perfect counterfeit. If you're planning on buying gold coins, check the details of the coins you're buying carefully. 
Purity. The purity of the gold is also a consideration because not all gold in the market is the same. It can range from 97% up to 100% pure. Gold is also available in various grades and varieties, so make sure to check the certificates that authenticate the purity level.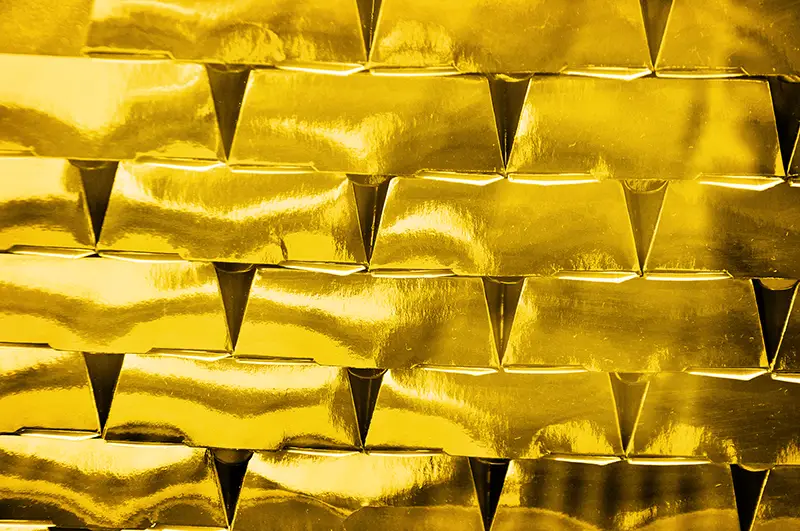 2. Investing In A Product With The Lowest Value 
Consider it a red flag if you encounter gold with a value that seems too good to be true or includes attractive incentives. Avoid being easily swayed by the low price and appealing attributes. Remember that gold and silver bullion don't typically drop below spot prices.  
Legitimate dealers will lose money if they offer gold below spot prices, so you need to be cautious. Generally, dealers add a small premium above spot prices to cover the mining costs and other expenses to keep their business operational. 
3. Investing In Gold When The Price Rises  
When investing in gold, you don't have to wait for the value to increase. There's no undesirable moment to invest in precious metal. Nevertheless, when the demand for gold increases, the value can rise while the supply eventually drops. As more want to invest in gold, the higher the need becomes.  
Sadly, the supply on the market isn't enough to comply with the demand. Over time, it can affect the price. When the demand for a resource rise, so will the price, and supply may run low.  
4. Not Knowing The Reputation And Experience Of The Dealer 
Once you're ready to invest in gold, you need to work with a reliable dealer. Some novice investors often fail to thoroughly check the reputation and experience of the dealer they're working with. 
Consider working with a dealer with years of experience in the industry. A dealer with an extensive client base is worth working with as customers will not return if they have poor service or negative experiences from a dealer.  
Always transact with a dependable source. You should hold the gold and avoid committing to paying out any fees or deposits until you're sure it's legitimate by checking the certification. If this is your initial attempt at investing in gold, read online forums to learn more. 
Do your research by learning about prospective dealers and businesses. When buying gold coins, you must thoroughly check their history while determining the current market value. As for gold bars, go for stamped and those with serial numbers. Consult an expert or consider an independent appraisal before investing if you're still uncertain. 
Final Thoughts 
When it's your first try investing in gold, you should be ready for the challenges that go along with it. Adding gold to your investment portfolio would be an advantage in the long run, but it's crucial to be familiar with the process. By knowing about the usual mistakes when investing in gold, you'll have a good start in your investment endeavour.
You may also like: Investing in Gold: Advantages and Disadvantages!
Image source: AdobeStock