Click here to get this post in PDF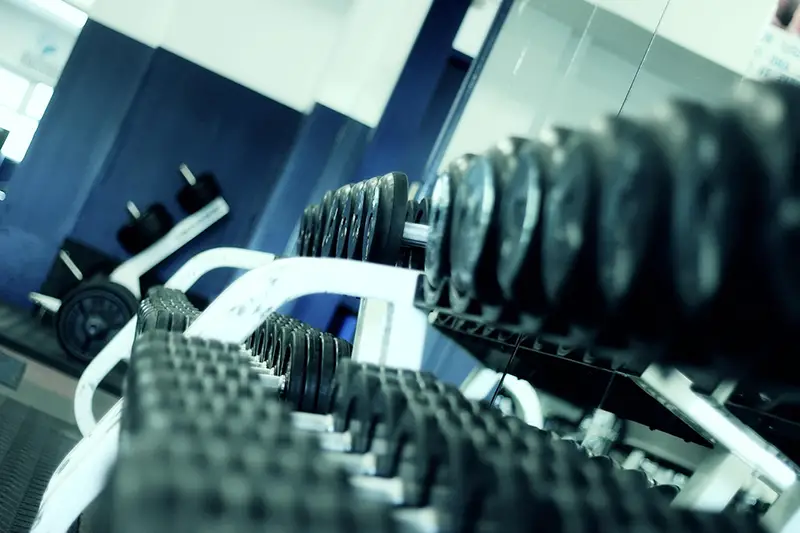 Introduction
If you have always dreamt of running your gym, then you know how exciting it can be. But with so many options out there, it's easy to get overwhelmed with all the things you need to do to make your dream come true. That's why I'm here: to help you get started on your new business venture! I've put together a list of tips for beginners and experts alike who are looking at starting a gym business from scratch or adding to an existing one.
Take a class to see if business ownership is right for you.
If you are interested in starting a gym business, there are courses you can take to learn about the business world. These classes will teach you how to manage your money and time and help market your business. These educational classes will give you a better understanding of what it takes to own a fitness-related company and whether it is right for you. Additionally, having personal training qualifications is a mark of excellence. It gives your potential customers the assurance that you have the necessary knowledge and experience to be a successful gym owner.
If taking classes isn't an option for some reason (perhaps because of scheduling conflicts), try talking with someone who already owns a gym. Ask them if they could share tips or advice based on their experiences running their facility. They may have valuable insights into things that worked well for them and mistakes made along the way that could be avoided by someone just starting today!
Buy Gym Equipment
Once you have decided to buy gym equipment for your gym, you must be wondering how to find a good supplier. Well, it is not as hard as it sounds! With some research and effort, finding a good supplier will be easy. First of all, make sure that the equipment is made from high-quality materials. The last thing you want is broken machines in your new facility! Next up is negotiating a good deal with the supplier. If possible, try getting them to throw in extra equipment with your purchase for free or at an affordable price (if they do not offer this already). Finally, look into what other people say about the company's customer service and product quality before making final decisions on who supplies your gym equipment needs!
Promote a Group Fitness
You may wonder how a gym can be community-focused when it's a business. Of course, you want to make money from your members, but there are many ways to do this without sacrificing the overall vibe and feel of the place. One of these is group fitness classes. Group fitness classes are an excellent way to build relationships with potential new members and allow them to experience what you have available before making any investment in your facility.
Group fitness classes like group fitness in Rockhampton that has both yoga and spin are great ways for people who may be interested in joining your gym but don't know much about it yet, to get some exposure and see if they like it before deciding to sign up as full-paying customers themselves.
Find a mentor with experience in the fitness world.
Finding a mentor with experience in the fitness world can be invaluable to you. They can guide you through all aspects of your business, from marketing, finance, and management, to help develop your business plan. A good mentor will also help create a marketing plan that matches your unique goals and objectives and your audience's needs.
Learn how to manage your money.
There are a lot of ways to make money in the gym business. The first thing to do is learn how to manage your money so that you can be profitable. You need to understand how to read a balance sheet, make a profit, and use credit cards, debit cards, and checkbooks. You should also learn how to budget so you don't spend too much on equipment or advertising that aren't necessary at this point.
Be sure to take an accounting course.
Understanding the basics of accounting is important before starting your own business. As a gym owner, you must know how to track your finances and tax forms. You can go online or take an accounting course at a local college to learn what you need to know.
Accounting is more than just balancing ledgers and paying bills; it's also vital for understanding how much money your business has coming in (and going out). This information will help determine if the gym is running at a profit or loss, which affects how much money the owners get paid each month by working out arrangements with their clients.
It's also important from a tax perspective: if someone files as self-employed under an LLC structure that only involves one other individual (such as husband/wife), they'll still have access through various methods such as W2s or 1099s showing how much money was earned during any given year period so long as those documents are filed appropriately along with other required paperwork pertaining specifically towards taxes owed here within state boundaries just so long as there aren't any issues arising beforehand where something needs fixing before a filing becomes mandatory on March 15th every year."
Consider taking a marketing course.
Marketing is critical to starting any business, and the fitness industry is no exception. Many believe marketing is the most important aspect of running a successful gym. Marketing aims to attract new members who will pay you money for your products or services. You can do this through online advertising, offline advertisements like print or radio and television commercials, word-of-mouth referrals from current members, or even by giving out free product samples (such as free personal training sessions) to potential clients.
Look into human resources courses.
Human resources are the department that handles hiring and training employees. As a small business owner, you are likely to be involved in managing HR yourself. This can take time away from other areas of your business, so it's important to understand how to do it effectively.
You should take some human resources courses to prepare for difficult situations when they arise. How do you handle an employee without disrupting your business if they aren't working out? What if they have an issue with their paycheck or health benefits? How do you prepare yourself for all of this? Taking classes or reading books on these subjects will help ensure this aspect of running a gym smoothly and helps avoid problems down the road!
Research your local competition to see what they offer.
When it comes to research, you have a lot of options. You can look at the competition's price and services, atmosphere and facility, marketing materials, website, social media presence, and customer reviews. This will give you an idea of what works best for your target audience.
You don't have to copy everything they do—but if you see something that's working well for them (or not working so well), it's worth considering whether or not that same approach would work for your gym.
Advertise in publications that market toward the folks you want to target.
If you're ready to advertise, there are a few avenues you can take. You can use social media like Facebook and Twitter to market your business. Google Adwords is another option for advertising online and reaching people searching for fitness facilities in their area. Local newspapers and magazines will help get the word out about what you have to offer, and billboards in busy parts of town or on highways that pass through residential neighborhoods where many potential clients live. Radio ads are another great way of getting attention from potential audiences who aren't familiar with who you are yet but may be interested in learning more after hearing your advertisement!
Another option is online marketing campaigns using targeted keywords that attract the type of clientele you'd like to work out at your gym, including websites such as Craigslist.
Be confident and knowledgeable when starting a gym business
Be confident. You're doing this because you know what you're doing and are passionate about it, so don't be afraid to let your passion shine through. It will help customers feel more comfortable with the idea of working with a new business owner.
Be knowledgeable. You need to know your stuff when starting a gym business, especially regarding equipment. How much space you'll need for everything—it's essential that clients feel confident that they're getting their money's worth by working with someone experienced and qualified!
Be prepared to learn some things along the way—there may be things about running a gym business that isn't second nature yet (or ever will be). Don't get discouraged if this happens—it can be very helpful for other people who run gyms and yourself!
Conclusion
Starting a gym business is a great way to get in shape, help others get in shape, and earn money. But it takes hard work and dedication to be successful. If you're committed to making your fitness center a success, then these tips are for you!
You may also like: Things To Consider Before Opening Your Own Gym
Image source: Pixabay.com