Click here to get this post in PDF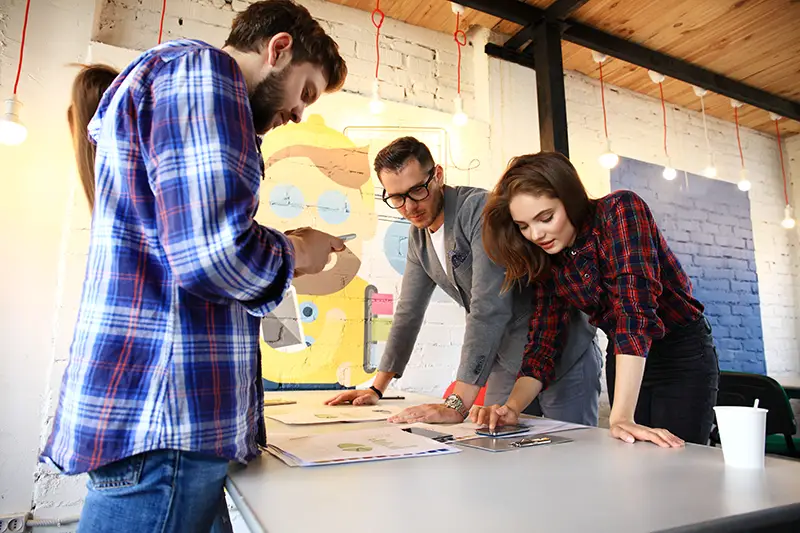 Making the move to start your own business is difficult at the best of times, but what happens when your entrepreneurial ideas coincide with a pandemic? Juggling your health, finance and business opportunities can soon become overwhelming. We're here to offer some helpful tips for start-ups trying to make it through a pandemic.
Cater to changing consumer attitudes
To be successful, all it takes is a vision. However, if this vision doesn't appeal to your target audience, your start-up is almost guaranteed to fail. In fact, up to 14% of start-ups fail outright when consumer needs are disregarded.
Determine what your audience is craving, particularly in the midst of a pandemic. What are your target customers saying? What are they uncertain about? Hit customers with products they need in the hereand now. Reach them through social media, email newsletters and blogs; digital marketing has come alive in an age of quarantine, don't let this momentum go to waste.
Consider a pandemic-friendly business idea
With your start-up, it's important to be genuinely innovative. Don't jump on the bandwagon of fleeting trends – although the pandemic isn't permanent, you need to create sustainable and long-term ideas that play upon the impact of such an event.
Consider hot commodities that can be innovated and developed. Think graphic design or digital consultancy. These are all businesses easily carried out in a COVID-secure a COVID-secure start-up space, like these spaces provided by BE Offices. With flexible arrangements, high-speed internet and up to 1,000 desks available, your business can flourish in a space completely bespoke to your needs.
Research potential financial backing
As CB Insights states, the second largest reason why start-ups fail is due to running out of funding. Especially in a pandemic environment, you should secure your private investment before you even begin. Financial backing can be found through government initiatives, no-interest bank loans, crowdfunding platforms and growth hubs.
Don't forget to be realistic
To survive as a start-up during a pandemic, you need a solid grasp on your cost forecasts, revenue and business assumptions. Prepare for the good and bad in equal measure – short-term strategic plans are best suited to a pandemic environment. Survival comes first.
Prioritise communication
Although you may want to focus on building your company, this can't be done without your clients, employees and stakeholders. It's important to understand that the pandemic impacts everyone – emotionally, financially and physically. Reassure your clients, keep your investors updated. The key to surviving a pandemic is communication; discuss your business plans with passion, knowledge and authenticity.
Don't lose your positive outlook
Sometimes, the pandemic can become an all-encompassing worry. Remember why you became an entrepreneur and how much your business means to you. Don't lose sight of your long-term mission and goals.
Although traditional business is in flux, there are still plenty of opportunities to grow and develop. Look outside the box when it comes to your business, and remind yourself why you considered this undertaking in the first place. This kind of positivity can help see you through.
Also read: What are the Best Ways to Fund a Start up
Image source: Shutterstock.com