Click here to get this post in PDF
"Every big business starts small".
So many of us have the dream of starting a small little business and expanding upon it day by day. The idea of being the owner of a firm, hiring people, creating strategies, growing your brand is all very alluring but the finances required, the struggles, the competition is also very daunting at the same time.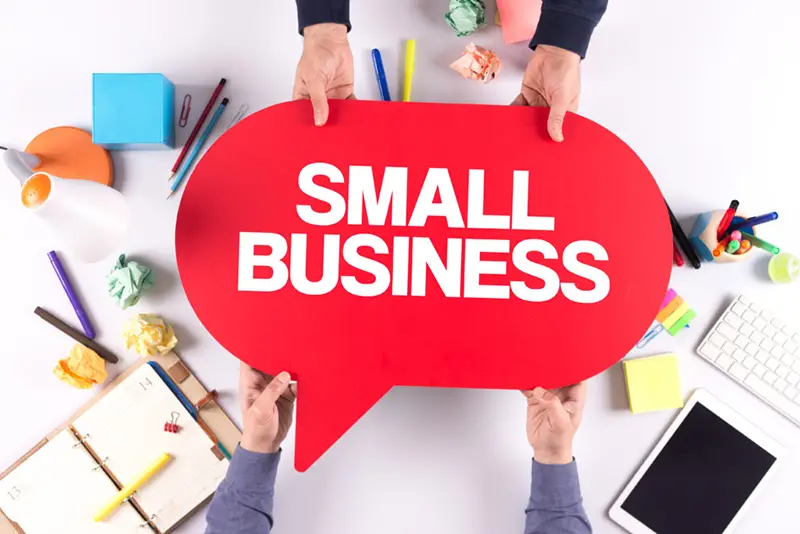 You might have a great idea in mind and possess all the skillset required to set up your business, but you might lack finances. The importance of finances is undeniable. Everything requires monetary support, creating a logo, getting the necessary equipment, setting up a website, branding, inventory, legal fees, and propagating your business. This is where small business loans come as a great relief. They render to you strong financial support. The finance teams will understand your need and will assist you in growth by providing you with the best loan plan for your business. 
Now that you have the desired amount, a thriving idea and proficient skills, all you need is a course of action or tactics to formulate your business.
Below are mentioned a few tips on how to start a small business.
1] Refine your idea
Ideation is the first step to every business. If you already have a business idea, you are halfway there. All you need to do is conduct thorough research about your idea. Analyze the existing businesses incorporating your idea, study how they function, their needs, and what the customers desire from them. Think creatively to implement strategies and services your competitors do not provide. 
 2] Brainstorm your business purpose and brand name 
The business you choose will determine a lot of factors. It will determine the process involved, taxes, legal references, scope, target customers, and so much more. Hence, take your time to brainstorm ideas. 
3] Frame a business plan 
After rigorous research, start framing a business plan. Answer the why's, how's, what's, who's of your business. What is your goal? Who is your target? How do you want to proceed? What is the structure you will be following? 
Sometimes due to enthusiasm and availability of necessary resources, people overlook all of this, which may become the cause of lots of mistakes in the future. Therefore, take your time to conduct sufficient research, ponder over all your decisions, and then go for it. Being spontaneous doesn't really work well with businesses.
4] Assess your finances 
As mentioned before, nothing can proceed without money. Determine all the requirements and the costs required for the same. Also, gather the necessary funds. Research suggests overestimating the capital required is a good idea; having spare funds is better than running out of funds. 
5] Figure out the legal structure 
Registering your business proves its authenticity, which gains you your customer's trust. To register your company, you need to be aware of the legal structure. Is your business a sole proprietorship, partnership, corporation, limited liability company? This will determine the laws you will have to adhere to and the procedure you will have to follow 
6] Get registered 
Before operating your business legally, you ought to register and acquire a number of licenses. Research and get acquainted with what needs to be done. 
7] Purchase insurance 
One might not take this as a task on priority but as they say, "Prepare for the best, expect the worst". Property damage, thefts, customer lawsuits can be unpredictable. When something goes wrong, you need to be prepared to face it. The importance of insurance in such situations cannot be stressed enough. Hence, consider getting insurance right at the start. 
8] Build your team
Your team will greatly dictate how well your company performs. A skilled workforce is a great investment. Recruit the individuals who complement and show the potential to give off their best. 
9] Choose your vendors
You with your skilled team can be good enough, but a B2B partner can definitely help you, especially at the commencement. They can help you devise strategies that work the best for you and guide you throughout. 
10] Brand yourself and advertise
The importance of advertising today doesn't have to be mentioned. It speaks for itself: social media, SEO, website, logo. You must be everywhere to be noticed. With immense competition in the market, you have to come up with something that drives the traffic to you and makes you stand out. 
You have to maintain the zeal, create new and engaging content, come up with offers, and do everything that helps your business grow. After launching, to stay afloat, you need to collaborate with other established brands, prepare for anything that can go awry, adapt to situations and trends and always be optimistic and solutionist. 
11] Use a PPC agency: 
You don't have to go it alone when it comes to online marketing. There are plenty of agencies out there that specialize in small business marketing and can help you get started with pay-per-click advertising. This can be a great way to get your feet wet without having to spend a lot of money upfront. Get a great return on your investment by working with an agency that knows how to get the most out of your budget. PPC advertising can be a great way to drive traffic to your site and generate leads, so it's worth considering if you're looking for ways to grow your business. A PPC agency can help you get started and ensure that your campaigns are successful. 
Most people don't mention how crucial it is to maintain a reputation with your customer. This not only ensures their loyalty; it helps in mouth-to-mouth publicity and eventually works very well for your business. Hence, always prioritize your customer and do your best to keep them happy. Lastly, do not limit yourself. Be creative; extend your bounds. Remember- "A Good businessman sees what others don't."
You may also like: Essential Do's and Don'ts of Financing Your Startup