Click here to get this post in PDF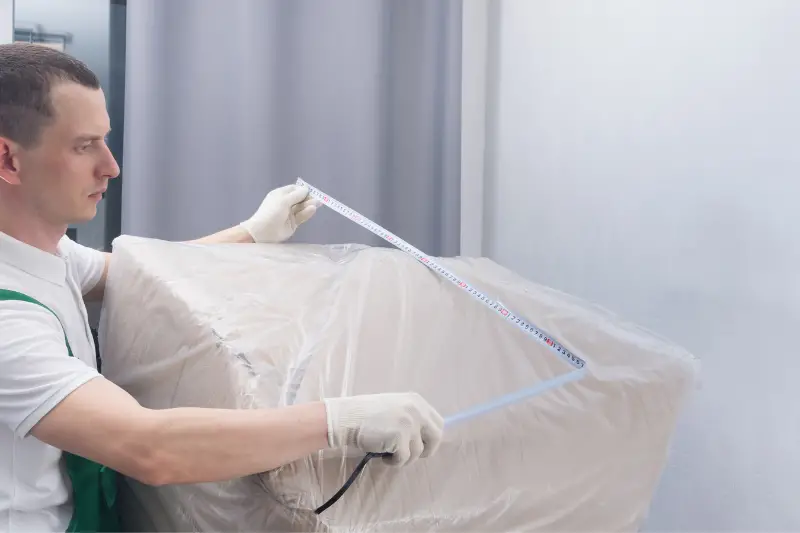 Packing and shipping bulky or heavy items can be challenging. First, your mode of packaging has to be different; you must use more substantial packaging and protection than for average shipments. This is because bulky packages are likely to be carried by heavy hauling equipment and not manually transported by humans. And before reaching their designated location, they're also likely to be transferred to various trucks or trailers.
As the shipper of such packages, part of your responsibility is to ensure the packages are properly packed to avoid any damage during transit. You should also ensure that the items can withstand getting dropped, subjection to vibration from handling equipment, temperature and humidity changes, and the compressions involved in the stacking. 
In this post, we'll outline some tips to help you with the process of shipping bulky products. Read on to learn more.
1. Choose A Reliable Shipping Carrier
Choosing a carrier is a vital decision when shipping heavy packages. You'll need to ensure that the carrier you choose can ship heavy packages and that a safer mode of shipment is used. For instance, sea freight guarantees cheap and easy shipping from China to Australia compared to rail freight. You'll also need to consider the cost, delivery time, fees, and tracking features of carriers you're eyeing working with.
2. Use Durable Packaging
As mentioned earlier, there are a lot of challenges your parcels may encounter while in transit. With that, durable packaging can help ensure they remain protected and safe during shipment.
When packing your heavy items, go for corrugated cartons that can withstand the weight of your items and other cartons stacked on top—use brand new cartons because previously used ones might already be compromised. You can opt to pack your carton inside another carton to provide another layer of protection and strength. However, remember to include cushioning between the boxes for added protection when using two cartons. 
3. Wrap And Cushion Your Products 
After choosing a durable box, place your heavy items at the center to balance out the weight and prevent the box from tilting when being carried. Surround your items with a thick layer of cushion to protect them from damage and ensure to fill the empty spaces inside the box using air-filled pillows, bubble wrap, or cardboard. 
If multiple items need to be fitted in the box, plan the weight distribution by placing the heavy items at the bottom and the light ones at the top. This can help ensure proper weight distribution, thus reducing the risks of damaging the products.
4. Use A Heavy-Duty Packing Tape
Once you've securely arranged your items inside the box, seal it with water-activated tape to avoid the box from opening during transit. And as much as possible, avoid using masking tape or scotch tape when shipping heavy products. Water-activated tape perfectly bonds with corrugated shipping cartons, thus avoiding damage during shipment.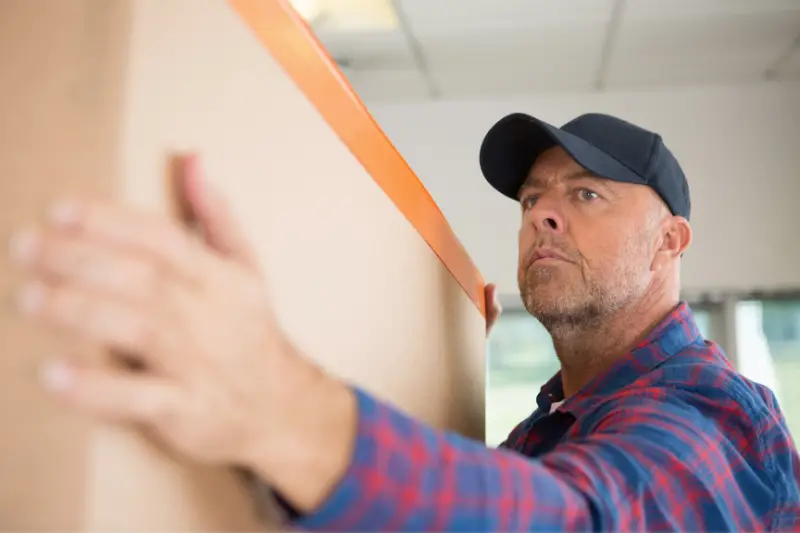 Additionally, consider investing in a good packaging tape gun to make it easy to tape your boxes and avoid the tape from falling back to the roll. The gun can help apply the tape smoothly and prevent it from sticking. It also makes it easy to perfectly seal the corners, making it hard for the box to be damaged or pop open in transit.
5. Shake The Package
After sealing your package, it's recommended to shake it to ensure nothing is moving inside the box. Moving objects inside your box can smash fragile items and potentially destroy the packing material. If you hear anything moving or rattling inside the box, open the package and repack it well. Also, note that some carriers may reject transporting your package if they hear any rattling inside the box.
6. Don't Make Your Box Too Heavy
Heavy boxes are more likely to break or be dropped by those lifting them during shipment. Consider separating heavy shipments into several boxes and wrapping them separately. Distributing your shipment into multiple packages may not only minimize the risks of damage but can also reduce the packaging shipping fees. While you'll need to incur the average shipping rate of each box, shipping small packages may be cheaper than an oversized package which attracts additional charges.
7. Ship On A Proper Pallet
Many bulky packages are better shipped by securing them to a pallet. The pallet can be designed from plastic or wood and should withstand the stress of being hauled or lifted. However, when using a pallet, your package's weight shouldn't exceed the weight restrictions of the pallet. Coordinate with your chosen shipping company to know more about pallet shipments.
8. Get Insurance
Bulky goods are highly susceptible to damage. To mitigate the risk and lower the cost incurred to replace the products, it's highly advisable to acquire shipping insurance—it's not expensive compared to its benefit when damage or loss occurs.
Wrapping Up
Bulky packages are prone to damage through the shipping process. And so, proper packaging can help guarantee that they withstand the various processes involved in the supply chain. This means minimum damaged goods and satisfied customers at the end of the shipment.
You may also like: 5 Tips for Preparing Your Goods for Overseas Delivery
Image source: AdobeStock