Click here to get this post in PDF
The medical and dental clinic is one of the most demanding jobs in the world. Dealing with patients' illnesses every day, it's rewarding. But, on the other end – it's also stressful as you work long hours as you handle and treat sick people daily.
Being recognized as one of the most influential practitioners in the medical line is no easy achievement. This means you need to be firm about rescuing and delivering promptly. Above all else, it's essential that patients are happy with their care—so much so that they don't leave without saying thanks.
If you're good at what you do, your clinic will be the first mention when people need medical care. Health is wealth. When patients are sure of getting adequate treatment and leave happily, they'll visit you. After all, you're not just a doctor but an expert in your chosen field.
Strategically, if you're starting your clinic, these eight things help to ensure it runs smoothly.
1. Engage With Your Patients
Engaging with your patient is one of the ways how to increase patient volume in a dental office. You can be in a different room with your patients to engage with them. You can engage with patients by sending them text messages or emails asking about their progress and how things are going. You can also ask for feedback through surveys and questionnaires after each visit to improve on what you do next time. It's also important to listen when your patients speak and not just ramble on about yourself; this shows that you're interested in what they have to say.
2. Recruit Good Staff
Your staff is the backbone of your practice. They're the ones who will ensure patients leave happy and satisfied with their care. So, if you want them to stay loyal and work efficiently, they must be well-trained and have good character. Hire people who are responsible, trustworthy, and hardworking—and provide them with the necessary training so they can do their jobs well.
3. Flexible Financial Charges
As a doctor or dentist, your time is precious. So, it'd help if you got paid accordingly. The best way to do this is by setting flexible financial charges for your services and ensuring they're clearly stated in advance. The charges should be reasonable. When you offer one of the best service charges, it'll be easier for patients to recommend your clinic to others. The more patients, the more successful.
4. Create A Unique Practice System
If you want to build a successful company or practice, then it's essential to start by creating a unique practice system. This should include everything from how you run your office to how you treat patients. If everyone else is doing things one way, then there's no reason your practice should be any different. This is especially true if you're looking for ways to attract new patients and keep existing ones happy and coming back.
5. Create An Office Culture
The best way to establish a friendly, welcoming atmosphere at your practice is by creating an office culture that puts patients first. This is an essential aspect of running a successful practice. A great place to start is by hiring employees who are passionate about helping others and eager to learn more about the dental field. It's also one of the easiest things you can do to help set your clinic apart from others in your area.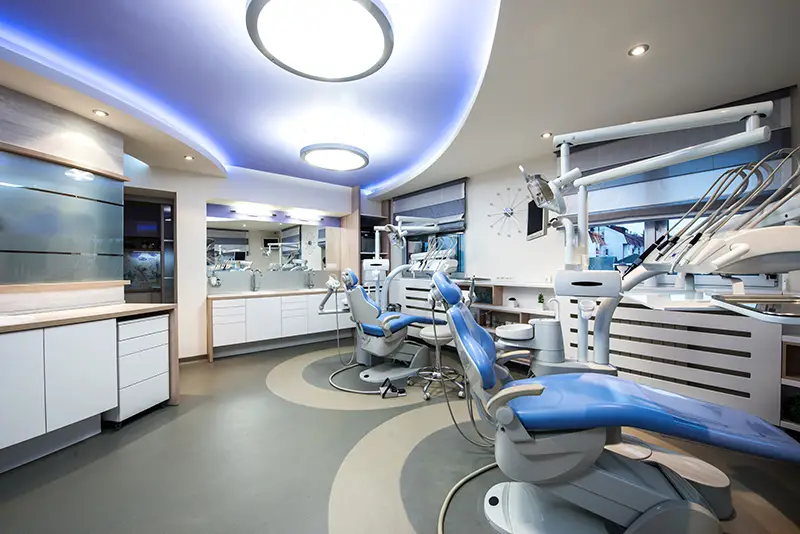 6. Go The Extra Miles
A client's experience with your clinic should be as good as it can be. This means going above and beyond what's expected. For example, if a client has an appointment for the first time with you and you notice that they have a hard time making ends meet, consider offering them a reduced fee or even free treatment. This will show your patients that you care about their well-being and are willing to help in any way possible. It'll also help build trust between you and your clients by showing that you're trustworthy.
7. Have A Decent Schedule System
An excellent way to show patients you care about them is by having a decent schedule system. Suppose your schedule is constantly changing, and it's hard for patients to make appointments with you. In that case, they'll likely have a negative opinion of your practice. Patients like consistency and knowing what to expect when they visit for an appointment.
8. Digitalize Your Practice
The world is becoming increasingly digital, so it's essential to ensure that your practice is as well. This means using technology in a way that makes sense for your practice. There are many ways to do this, including tools like online scheduling and electronic health records (EHR) to make your life easier. These technologies will help you run your practice more efficiently while also providing patients with the necessary convenience.
Conclusion
If you observe the strategies outlined above, your medical or dental clinic will be a success. The most important thing is that you enjoy providing care to patients—if you do, there's no doubt that passion and love of what you do will drive your clinic's growth.
You may also like: Top 5 Dental Industry Trends in 2021
Image source: AdobeStock