Click here to get this post in PDF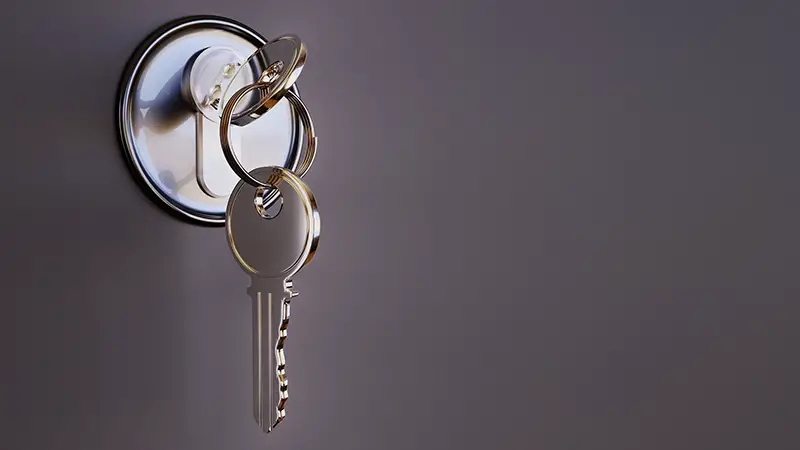 Unlocking and locking your doors with your keys is an everyday task and something that you do so often that you hardly even have to think about doing it. It is easy to take for granted the importance of this little object, that is until it breaks or snaps within a lock. It is at this exact moment that the world seems to stop at a standstill as you stand in disbelief wondering how on earth you'll manage to get it unstuck. 
Keys can get jammed in locks for a few reasons which include inadequate lubrication of the lock or if there is something stuck in there already that could cause your key to become lodged in the keyhole. Keys are also usually made of delicate metals that can be prone to damage which could cause it to snap more easily. 
If your lock becomes jammed you will be unable to lock and secure your home for when you aren't there which is a worrying and stressful thought to even consider. Or, you could find yourself inconveniently stuck indoors or outdoors which can pose a serious problem if you are in a hurry or need to attend to something urgently. Therefore, it might be best to call a locksmith out immediately to put your mind at rest if you are unable to extract the key yourself. 
What to do if this unfortunate incident should happen to you
Though your natural reaction may be to want to leave it until you can think of a better solution, rather address the situation as soon as you can as the broken fragment from the key can actually worsen the condition of your lock if left to rust or become further lodged into the keyhole. 
The first call of action in trying to unlodge your key from the lock is to determine if you can extract the broken key from the lock yourself. This will be easier to do if there is a long enough part of the key already protruding from the keyhole to get a firm grip on to be able to successfully pull it out. 
You could try to push the piece out using a long and narrow tool such as a screwdriver or you could try to pinch it out using pliers. Generally speaking, if you can't see the key in the hole then it is usually better not to try to dig around in the keyhole to locate the missing piece as you may end up making the problem even worse. 
Prevention is better than cure in this instance. Lubricating your keyhole from time to time will ensure that there is less friction within the keyhole itself. You could also make sure that you have an extra set of keys on hand at all times just in case you discover that any of your keys have suddenly started to buckle or rust. If you have experienced the hassle of trying to remove a broken key from a keyhole, contact RJ Locksmiths today for efficient locksmith assistance. 
You may also like: Rekeying or Changing the Locks, Which One is Cheaper? Let's Find Out
Image source: Pixabay.com