Click here to get this post in PDF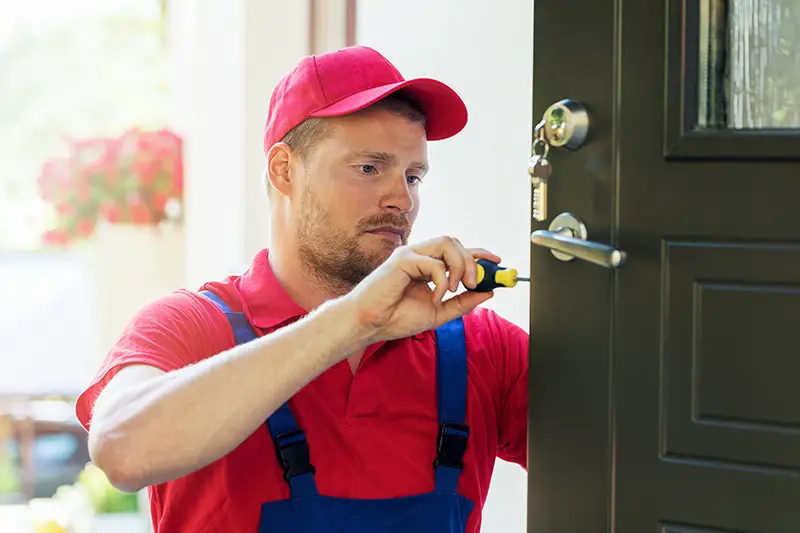 Carrying that entire pack of keys will rattle your pockets with every step you take and will definitely waste precious minutes every day looking for the right key on the door or locker you want to open. Fortunately, changing the key on some of your locks offers an easy, affordable, and even some DIY solution that can lighten your load of keys metal.  Whether you've moved to a new home or business premises or been in the same property for a while, it is the right time to consider changing your locks or rekeying. Most people are concerned about rekeying locks price, warranties, and other related questions. To understand when, why, and how to rekey a lock, keep on hanging with this handy guide. 
What Is Rekeying A Lock?
Before you try to find the answer to questions like how much does it cost to rekey a lock, first know what is rekeying. For a key to turn the locking mechanism, the pin configuration must match the depth of the unique slots on that key. When you want the lock to be opened with a different existing key, for example, so that you no longer need to use separate keys to enter the front, rear and side doors, the lock must be disassembled and the pins, which are of different heights, removed and replaced with new pins that match the cuts and slots on the new key.
How Do Locksmiths Rekey?
Changing a lock key requires a special combination of tools and experience. A locksmith will use something called a pin kit to change the pins inside the lock. Note that to do this quickly, the locksmith needs a copy of the original key. If you don't have a single copy of the key, the locksmith will have to open the lock, which can result in higher labor costs for you, thus increasing the entire cost to rekey locks. If this is the case, you should first check with the locksmith to compare the prices of the change with the key change. You may find in your research that it is possible to purchase a key change kit to recreate a lock yourself. 
While possible, a key renewal kit can cost upwards of a hundred to two hundred dollars, making it more expensive than doing it professionally. You also run the risk of permanently damaging the lock if you try to rekey it yourself and don't do it correctly, which would require you to replace the lock entirely. 
If you are new to tightening keys, it is best to call a locksmith. The rekeying is not only used when you want to remove an old key but also to match multiple locks for the same key. For example, if your home has multiple locks and each lock has a different key, which can be inconvenient, you may want to re-enter the locks so that they all match the same key. Please note that to match 2 or more locks for a key, the locks must be of the same brand or they must share the same types of locks.
Changing the Locks
When you want to improve the overall security of your locks, it makes more sense to completely replace them with something more robust. When you change the name of a lock, the strength of the locking mechanism remains the same, and only the key changes. If your goal is to improve the security of your property, the most logical thing to do would be to change all the locking mechanisms. Another case where you would want to replace the locks is if they are old or damaged. 
They may have rusted over time or may have been tampered with during a robbery or attempted robbery. Either way, changing the locks is a good idea. You may also consider changing your locks for purely cosmetic purposes to improve the appearance of your doors or as part of a more comprehensive home improvement.
Which One Is Cheaper Rekeying or Replacing the Locks?
When you want to protect your home or business from anyone who might have a copy of an existing key, you can change the key in the locks to work with a new key. No need to replace door hardware. But how much does it cost to rekey locks? Is it cheaper to buy new locks for the house? When you can take your locks to a locksmith store, it is always cheaper to change the key. But if you need someone to renew your home key, it may be cheaper to replace the hardware when you only have one door. This is due to the fees to get a locksmith on-site, which translates into travel expenses. Call a pro locksmith as he will let you know better how much does it cost to rekey a lock.
Also read: 6 Suggestions That May Help You Select the Best Locksmith
Image source: Shutterstock.com