Click here to get this post in PDF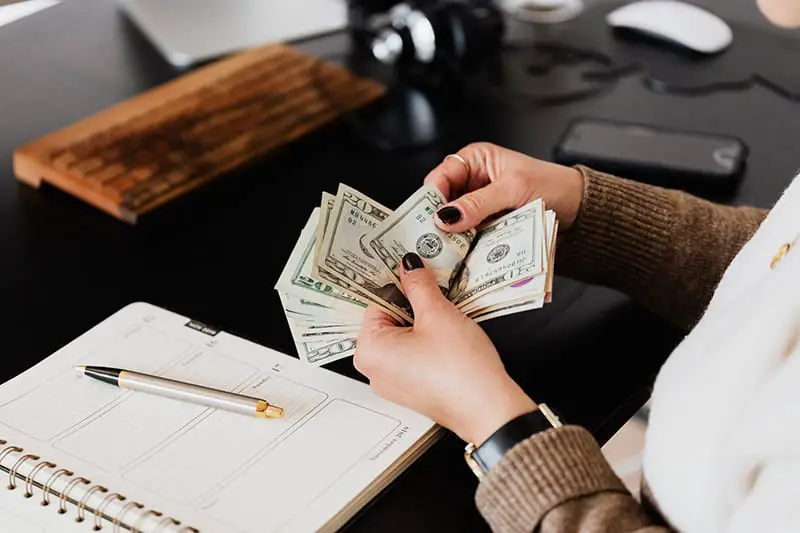 With the extensive impacts of COVID-19 ranging from reduced incomes and working hours to job losses in massive numbers, reducing personal expenses and increasing your savings are habits that have never been more important. Whether you need to significantly reduce your personal expenses to continue living within your means, or want to tighten up your personal spending habits as a precaution for future implications of COVID-19, there are various simple changes you can make to achieve notable results.
1.     Understand your spending habits and reducing unnecessary costs
Knowing where you are putting your money is a crucial first step in making improvements to your personal expenses, as it allows you to decide which expenditures may be unnecessary, and highlights areas where you may be spending too much (particularly during COVID-19). If you do not already have a working budget, this is a first step that will provide an overview of your monthly expenses, needs vs wants, and will ultimately show you the areas in which you can cut back, or eliminate completely. You may find that spending on small items adds up quickly, and that noting down your spending habits can cause you to reconsider purchases more carefully.
2.     Utilising a spending friendly financial service
Once you have a good idea of where your income is being spent, a great approach to reducing everyday costs as a whole is to consider the credit card service you are using. After using a budget to remove unnecessary spending, a good banking service will ensure that the remaining purchases you make are minimised in cost. A good example of this is to consider using an option such as Westpac's Low Rate Cards, with a service like this offering a low interest rate and an overall lower annual fee (for more information, click here). This particular option also offers convenient services such as SmartPlan and Autopay.
In addition to creating and utilising a budget, many banks offer an expense tracking app – with the convenience of automatically tracking and categorising purchases you make, many of these apps also provide interesting insights regarding how much you spend in certain areas over time, from one month to the next, and highlight subscription payments that may have been forgotten.
3.     Reduce your spending on your biggest expense – housing
When it comes to your spending on rent or a mortgage, this is a massive target of reduction that can have a significant impact on your overall spending. Whilst it may be difficult to reduce these aspects of your budget, the challenges of COVID-19 have resulted in varying forms of bank and government assistance. If you are paying off a mortgage, many banks are now offering loan deferrals to customers experiencing financial troubles. If you are ahead of your payments, there are still possibilities of cost reduction in the form of reduced payments or spreading out your repayments over a longer period. On the other hand, if you are renting and have been impacted by COVID-19, the Australian Government has implemented rental reduction schemes and advice on negotiating with your landlord, both of which may be applicable to you.
4.     Cutting down on utilities and other necessary payments
Once you have investigated reducing your housing expenses, you should consider your necessary fixed and variable expenditures. Whilst these often are overlooked as essential, irreducible costs, they are consistent and often can be reduced – doing so could significantly improve your long-term savings prospects. In approaching this task, a good way is to categorise and focus on sections of your necessary expenditures.
For example, regular utilities such as internet and phone payments are an area that may be easier to cut down on. A good way to start is to eliminate or reduce spending on plans that are underutilised. Whether you are still making payments for unused devices, or overspending on data for particular devices, noting and modifying your current internet and phone usage habits across your home internet and mobile data will allow you to minimise wasted money. Furthermore, you may find that you can achieve savings through bundling your internet and phone bills into a single plan – if you or your family are each paying for devices separately, consider the option of consolidating them and get in touch with your services provider to see how they can help.
If you want to further focus on this area of cutting down on your essential expenses, other areas to look at might be food, car and transport, and insurance costs.
---
Personal Finance Tips That'll Change the Way You Spend Money
---
Approaching the task of reducing personal expenses during a pandemic
Ultimately, COVID-19 has resulted in significant difficulties for many people in differing situations. In taking a look at expenditure regarding your overall lifestyle, keeping track and limiting where you are spending money, making reductions in unnecessary costs, and utilising government and bank services, you can achieve a huge difference in minimising personal expenses.
Image Source: Pexels.com