Click here to get this post in PDF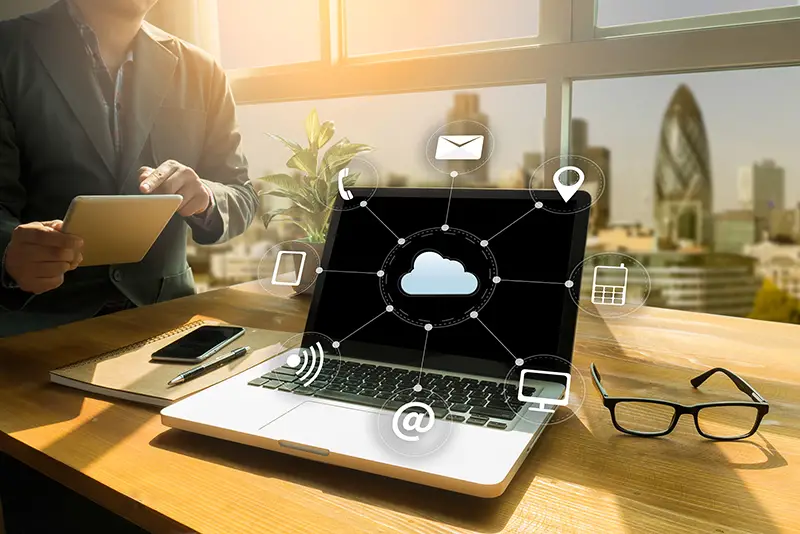 It's time for businesses and organizations to get rid of the mindset that "change is too hard". While we understand that change can be hard and it may be difficult, hiding behind that notion will not help organizations navigate a VUCA world. We're no longer at a transitional stage when it comes to digital transformation.
We are at a point now when most businesses and organizations are already digitized. Business leaders are now realizing that by implementing technology in their processes, they can attract the right target audience, market their products and services faster, and offer a more improved user experience. In 2022, digital transformation spending is expected to reach 1.8 trillion dollars. By 2025, analysts project global digital transformation spending to reach 2.8 trillion dollars.
Digitizing your business or organization can not only transform your products/services and the experience you offer customers/clients, but it can also streamline your operations and help your business or organization run more smoothly. Are you still having doubts about digitization? Let's dive into some important reasons for digitization. You can't sit back and ignore them.
Why and How to Digitize Your Business? 
No matter how much you try to avoid digitization, it's still going to be here. All your competitors are relying on it, and they are moving ahead thanks to digitization. Businesses and organizations are finding a significant competitive advantage in using new technologies to obtain insights from the overflow of data. Still, the true value comes from learning from the data and acting swiftly in response to it. Customers are spending more time online. If your business or organization fails to adapt to offering more digital services, you could be missing out on major growth opportunities. 
"If you do not digitize your business, you risk going out of business. Depending on your industry, you can stand out from your competition with a great website. I recommend using that technology coupled with SEO to grow your business. To maintain a business, lean on your customer base. Ask them to write reviews on Google and refer you to other qualified candidates. Utilize their testimonials on your website. Continue to look for ways to innovate and grow."
-Holden Watne, Director Of Business Development,  Generation IX https://www.generationix.com/it-services-los-angeles/
How Do You Use Technology to Grow Your Business?
Growth is one of the main goals for every business or organization, regardless of the size or industry. It's probably safe to assume that your existing and future strategies revolve around growing your business. There are different steps business leaders can take to achieve the level of growth they are seeking. However, you must first build a strong growth strategy to facilitate success and help you scale your business operations. Your growth strategy should also keep your teams productive and efficient during periods of growth. What should be at the center of your growth strategy? Technology.
Digitization is one of the driving forces behind long-term growth and success. Why? Technology helps accelerate processes, automate business operations, and manage remote and hybrid workers, all while ensuring a smooth transition to the top of the competitive race in your industry. Here are a few ways technology and digital solutions can be used to grow your business and achieve better results:
Capture the attention of your target audience and transform your business by establishing a social media presence
Recognize the long-term benefits and potential of migrating your business operations to the cloud.
Integrate a VoIP solution so your business or organization can manage remote and hybrid teams better while strengthening your departments and facilitating growth.
Embrace mobile technology and optimize your processes for mobile devices.
Utilize big data analytics to collect large amounts of data.
Technology is pushing the business world forward, and if you want to find success over the long term, you need to embrace digitalization. Then, construct these technologies and solutions into your growth strategy to push your organization forward in 2022 and beyond.
What Is the Best Advice to Maintain a Business?
If you want to make sure your business survives in the market, you need to set your signs on digitization. It is no longer sufficient only to have a clear and compelling business strategy. Businesses and organizations must recognize the role that digital technology plays in today's business environment. When you begin to see all the demands required to digitize your business or organization completely, you will start to understand the pressure that leaders go through to maintain the standards of the business and stay productive during the digitization process
"In order to thrive in today's hybrid work environment, businesses need the flexibility to work from wherever they are. This flexibility is achieved through the use of various cloud technology platforms. Some of the must-haves are from companies such as Microsoft and RingCentral. Microsoft 365 for email and file sharing, RingCentral for telephone communication and collaboration. Both these platforms allow businesses to operate fully in the cloud and do not anchor any single employee to a specific location. As long as a good internet connection is available, you are in business and operating efficiently." Joe Cannata, Owner, Techsperts, LLC | https://www.techspertsllc.com/
Digitization will assist businesses and organizations in their growth without wasting a significant amount of time. The digital transformation of your business or organization will also enable you to learn more about your customers and clients, in addition to helping you to build up your strategies. Your digital solutions will help your business or organization develop a robust digitized environment, and allow your operations to run smoothly. Your digital transformation will also let you minimize your expenses, boost the sales of your products and service, increase efficiency, and reduce your employees' workloads to focus on other aspects of the business.
In the coming years, will you see digital change and digital transformation as an obstacle or an opportunity that you cannot pass up? Will your organization's leaders be prepared with the right mindset, skills, and behaviors to guide digital transformation?
You may also like: Digital transformation – what exactly is it transforming?
Image source:  Shutterstock.com