Click here to get this post in PDF
While telehealth has been on the scene for at least a couple of decades, the market literally exploded with the onset of the COVID-19 pandemic. Not only were we mandated to shelter in place, but most people were simply afraid to get exposed to a previously unknown and potentially deadly virus. As a result, most providers offered a telehealth option for their patients, but choices were limited. Most doctors relied on video conferencing platforms like Zoom that were not specific to the industry.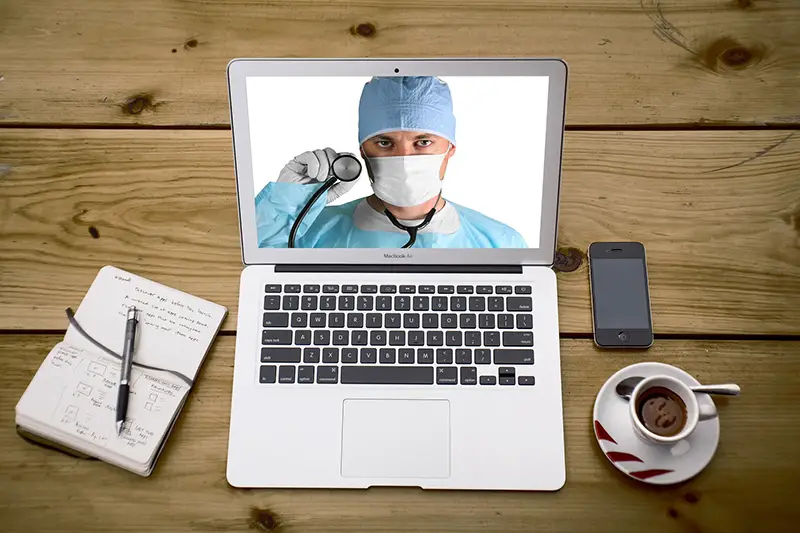 Telehealth Technology on the Rise
Today, a greater number of platforms are being developed specifically geared toward healthcare. Not only do many of these platforms provide video conferencing capabilities, but they also have such things as messaging, patient records, lab results, and so much more. If you are a telehealth startup looking for ways to introduce your platform to the healthcare industry, a few tips for marketing telehealth technology should help you get your name and product out there to healthcare providers that could benefit from your technology.
Industry Specific Marketing
One of the main obstacles to marketing within the healthcare industry is in finding marketing tools created specifically for healthcare. This is why it is so important to use marketing techniques developed to reach a specific audience. If you have developed a new platform for telehealth, you might want to begin with the Marketing & PR playbook for Telehealth Businesses. This is where you will get not only tools for marketing within the industry but guidance on a playbook where you can track the success of the strategies you use. 
Where to Direct Your Marketing Strategies
Part of the problem many telehealth technology startups have is knowing where to direct their marketing strategies. This is another area where a marketing team can help you get the word out where it is most likely to be heard. Yes, you will almost always want to focus on healthcare magazines and online healthcare news outlets, but how to get your marketing to stand out becomes the question. A marketing firm that specializes in healthcare and/or healthcare technology will know where best to find the B2B audience you need to sell your technology.
Telehealth Marketing Is a B2B Industry
In the end, what you are trying to accomplish is getting healthcare providers on board with your platform. You will obviously want to provide them with the key benefits of using your technology. Your marketing strategies should show providers how using your platform will offer cost and time effective solutions in patient care. For example, if your telehealth platform offers a messaging feature, the provider will almost instantly see a reduction in the number of calls being made to their office. This, in turn, will enable office staff to focus on other, more immediate tasks.
These are just a few examples of how and why telehealth marketing is so important in today's healthcare climate. The bottom line is that your marketing should be specific to your market. General marketing techniques will not offer what you need in this market. Healthcare is a highly specialized field and so too should your marketing be.
You may also like: How Telehealth is Transforming the Healthcare Industry
Image source: Pixabay.com