Click here to get this post in PDF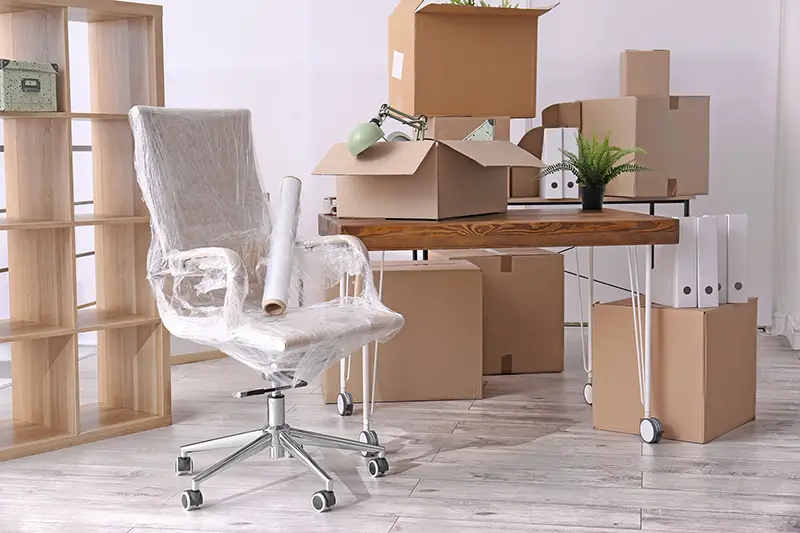 As a business owner, you're bound to make huge decisions for the company and one of them is the idea of relocating to a new office. Whatever the reason is, executing an office move can be a challenging task for you and the rest of your team. With all the things that need to be done and the adjustments that should be made, you may find the entire process a daunting one.
Luckily, the following tips are designed to make your office move much easier and smoother:
1. Discuss The Relocation With Your Employees
Typically, your employees are considered one of your company's biggest assets. Without them, you may not be able to achieve your goals and make your business successful. That being said, it's important to talk to your workforce about your upcoming relocation plans.
Regardless of how quickly your company should move out, be sure to give them plenty of time to adjust for the process. Tell them that if they have questions about the transition, they shouldn't hesitate to ask or talk to you. This can be the best way to ensure that you and your employees are on the same page about this matter. Remember, by discussing the relocation with them, you can rest knowing they're well-prepared for the transition ahead.
2. Hire A Professional Moving Company
Unlike a house relocation, relocating an office requires more time and energy. With all the office files and office equipment that need to be relocated, it's a smart move if you hire a professional moving company to help you with the transition. Make sure to research the companies in the area you are moving, like Chicago office moving companies, and find out exactly what their services entail.
When you get efficient moving packing services, you'll be confident knowing that professionals handle the difficult aspects of your relocation, including the packing. While you can always rely on your employees' help, you probably don't want to reduce the overall productivity of your business. Instead of using a portion of your workforce for the move, you can seek the help of experienced movers to make sure there's no business disruption to speak of.
3. Get Rid Of Unwanted Items
If your company has been operating for quite some time, there's a high chance that you and your employees have collected a lot of things that you no longer need or use. Fortunately, moving to a new office can be an excellent time to get rid of unwanted stuff.
Whether it's an old phone, printer, or even office equipment, you can dispose of these things if you don't need them anymore. However, disposing of these items doesn't mean you have to toss them out. If these things are still functional and in good working condition, you can sell them in a garage sale for a lesser price or donate them in a local charity nearby.
By getting rid of some unwanted stuff, you can
4. Consider The IT
One of the most sensitive parts of relocating an office is the IT component. Compared to a house move, a commercial relocation is more difficult because you have to deal with a lot of computers, servers, and other electronic devices. However, if you don't take your IT seriously, it can mean losing valuable data and significantly affecting your business operations.
Thus, to make sure you can move your IT department successfully, create a plan beforehand. For example, you need to evaluate your new office space to check if some technical upgrades are necessary to the new infrastructure. This means you should pay attention to some details such as hardware, phone lines, network lines, and many more. By doing this, you can make the whole relocation process a lot easier and smoother.
5. Allow Your Employees To Get Involved
If you're moving from NYC to LA or wherever you may be, the process is indeed hard for your employees. At first, they may have a difficult time accepting the transition. Hence, if you want to ease their worries, making them feel valued and appreciated can be a good starting point. You can do this by allowing them to be part of the transition.
For example, you can ask your workers to pack their own desk. During the meetings, you can also encourage them to express their thoughts or give suggestions as to how this relocation can become successful.
The Takeaway
Indeed, moving to a new office can be tough for your business. This is one of the reasons why you should plan and prepare for the process ahead of time. But, if you really want to ensure a seamless office relocation, follow the tips mentioned above and you'll be on the right path.
You may also like: The key elements of successful business relocation
Image source: Shutterstock.com