Click here to get this post in PDF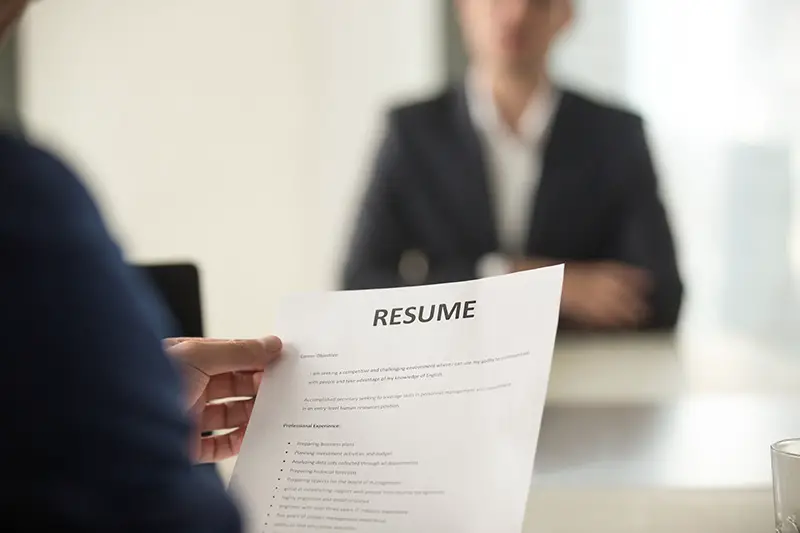 A well-written, concise, and smartly organized resume could be the deciding element in a job seeker's disposal to land that ideal job that they've always hoped for. However, landing a dream job or even a job takes wits and perseverance. The job market is saturated – any job seeker will have their fair share of competition in various fields and industries.
For those who are completely new to the job-searching experience, it's easy to get overwhelmed and not know what to do next. However, there's no need to fret; consider what your qualifications are and take a look at these professional resume samples to get inspired. The list provides countless resumes from different industries.
Moreover, the list below aims to help any job applicant get an edge on their competition, with relevant and updated advice and information on how to create their resumes, and how to make them stand out.
1.   Know your industry
First and foremost, job-seekers have to do a minimum amount of research into the field they want to work in. After that, job-seekers should note or write down any information that they find relevant and that they feel could help out with building their resumes after.
2. Research relevant examples and templates
Sometimes, the best source of inspiration is imitation. If job-seekers are confused as to what kind of template design they should use for their resume, all they need to do is search it up online. There are tons of examples and designs online, some are for free, and some need to be paid for. Depending on their preferences, job-seekers can download free templates or buy one.
There is no set standard for which template is better than the other, but it does help to look at what professionals in the same industry are using. The most important thing to remember is to choose a template with a design that is appealing and easy for the eyes. Also, ensure that the text is easy to read.
Usually, less is more, and a clean and minimalist design is always safer; however, some industries might prefer flashier resume designs – again, this will all depend on the industry itself.
3.   List down any relevant experience or get an internship
Job-seekers who have never actually worked in a company beforehand might feel a bit confused as to what they should write down in their resume. Luckily, experience doesn't necessarily equate to job experience.
Applicants can write down any relevant experience ranging from voluntary work, extracurricular activity in previous schools, or a relevant internship that they had done in the past. Applicants should also write down their skills, education, references, and so on.
On that note, it is quite important and beneficial to have some kind of internship in the bag already. Do what's necessary to be well-qualified, such as looking for an internship. One internship can make that much of a difference.
There are countless internship opportunities online and offline; one just has to know where to look. Of course, LinkedIn is a good place to start, but there are many more platforms, such as Remote.co, Fiverr and Upwork for freelancers, Indeed, and Glassdoor, to name a few.
However, job applicants should take advantage of LinkedIn's resume builder feature. This feature can be accessed by going to one's own profile and clicking 'More' on your own introduction card.
4.   Create ATS-optimized resumes
ATS or Applicant tracking system is software that a majority of modern companies use to sort out resumes. So job-seekers should know that when they apply for a job online, their resumes are most likely going through this software before a recruiter from HR can even lay their eyes on it.
The ATS will only let top applicants' resumes slip through for the company's eyes. With that in mind, it is therefore imperative to create a resume that is optimized for the ATS, which leads us to our next tip.
5.   Rewrite your resume and cover letter for each job application
For job-seekers to optimize their resumes to be top applicants for whatever job position they're trying out for, they need to tweak and rewrite their resume and cover letter to fit the position as best as possible.
For example, job applicants can rewrite what they've written in their skills section. This will ensure that the most relevant skills are being highlighted in accordance with the job they're applying for. This will help beat the ATS algorithm and increase the probability that their resume will slip through.
Additionally, job-seekers should do thorough research of the company they're applying for, and rewrite their cover letter in order to highlight why they're right for the position. Job-seekers should emphasize their relevant strong suits, especially those which are directly related to what the company is seeking.
6.   Use the active voice in your resumes
Instead of writing in a passive voice, try using the active voice. This means for job-seekers that instead of writing in a way that emphasizes that a job applicant is capable of executing tasks, job-seekers should try writing in a way that emphasizes that they have accomplished something.
Why does this help? It makes the job applicant appear to have more self-confidence, leaving a more impactful impression on the recruiters.
· Active: "I won employee of the year in 2021."
· Passive: " I was awarded employee of the year in 2021."
There's a very subtle difference between these two phrases; however, the first one depicts a go-getter, an achiever, and a self-starter. The second one depicts a person who was given something. So it's pretty understandable why the active voice is appealing, and why it should be used in resumes – just don't overuse it.
One of the most important traits to have in the search for a job is perseverance. Many beginner job-seekers will have to get used to repeated rejection, and unanswered applications. However, what differentiates between an applicant who lands a job, and one who doesn't is just the fact that one applicant decided not to give up.
You may also like: 5 Things That Should Stand Out in Your Applicants' Cover Letters and Resumes
Image source: Dreamstime.com