Click here to get this post in PDF
Running a business is not easy, but it's undoubtedly satisfying. When you see your business growing, all those responsibilities that seemed overwhelming are now worthwhile.
But what happens when you no longer have ideas to keep your business afloat? Sure, all businesses have ups and downs, but it's crucial to maintain a balance to prevent your company from going bankrupt. However, this is not your case. You can grow your business in various ways, and all you need is a little patience and determination. Even a small company can reach the peak of success in no time with a well-developed business plan.
If you're looking for ways to expand your business, you're in the right place. Here are some business improvement ideas to help your company beat the odds.
So, go on reading to find out how to achieve business success!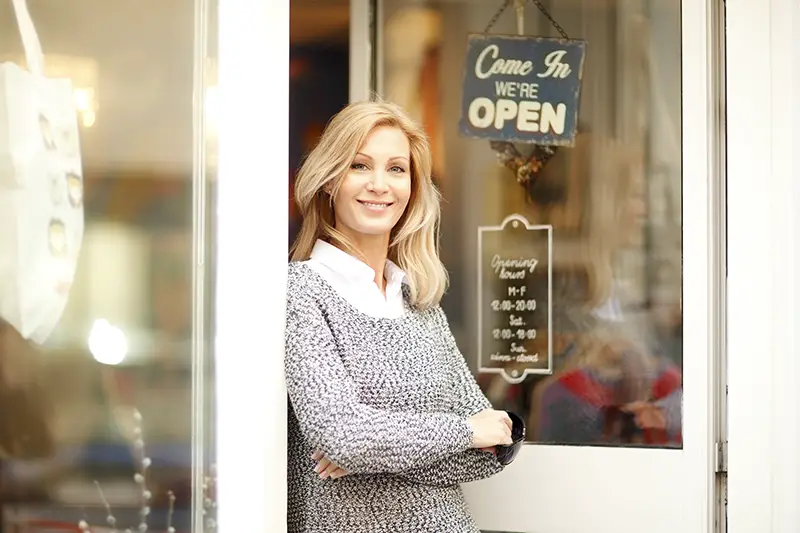 Make a plan to grow your business
The first and maybe most important step in the run of expanding your business is making a clear plan on how you're going to do that. Many entrepreneurs tend to overlook this aspect when starting to work on a growth strategy, which is one reason why their company doesn't achieve the desired success. It's crucial to make sure you have a plan and only after that execute it. As we already mentioned, there are many ways to boost your business's success, from optimizing your website to email marketing, but you need to think about what really works for your business. Every company's needs are different – what may work for you can be harmful to others and vice versa. It's also paramount not to limit yourself to one plan – create a plan b, too (or c, or d…). Anyway, the point is that adversities may come along the way, and you need to be prepared to push through them.
Host corporate events
You already know that attending events is an excellent way to increase your brand visibility, but how about hosting them? Sure, social media plays a crucial role when it comes to business marketing, but face-2-face meetings remain the best method to build relationships and increase brand awareness. Networking events are also of great help when it comes to product launches. Not only will you present your brand-new products but also show them to your customers. If the situation allows, you can even give them free samples – it's essential to get your customers familiarized with your products to convert and retain them. You can also show your employees how valuable they are to your company and reward them for their day-by-day efforts.
If you're not into speeches, it's not even a problem – you can hire a professional keynote speaker who provides the audience with inspiring and empowering words. They will communicate your company values and mission engagingly so that there's no chance the public will get bored.
Make your blog shine
Blogging is a great way to interact with customers and tell your brand story. You should never underestimate the power of a well-designed website that provides relevant content. Clients will always be in search of quality, so it's your chance to impress them. Unless you already have one, create an inspiring blog that clearly expresses your company's core and values. Consider enhancing it with suggestive pictures – these can reflect your products, the manufacturing process, or your team members.
Keep in mind that you need to be as explicit as possible. Avoid confusing the reader with unnecessary information – millennials, in particular, will probably not appreciate that. They're looking for dynamic, straightforward content that will not make them close the tab.
Build a sales funnel
If so far you didn't even think about creating a sales funnel, now more than ever, it's the moment to do that. Also called a purchase funnel, a sales funnel is the representation of your customers' journey. It comprises four crucial aspects of the sales process: from awareness and interaction to interest and action. When customers visit your page, they're clearly at the top of the funnel, but they're only potential clients at this stage. When they finally decide on purchasing your products or services, they turn into actual clients, reaching the "action" level on the sales funnel. Your goal, in this case, is to make more and more people make a sale. Whether you choose to make a discount or send them personalized advertising messages, think carefully about your choice because it has to be in accordance with their needs.
Diversify your products or services
Whatever business you're running, it's paramount to think about solutions to diversify your products. Now, if some of your products or services managed to attract long-term clients, it's great, but how about attracting new ones? It doesn't mean that you have to change your niche but just embrace innovation. If you can't come up with something new (it happens), don't worry. Think about finding different methods to offer your existing services. If so far you've focused on email marketing, now it's time to try something else – event advertising or social media marketing are a trend, so it's worth trying.
Know your customers
Before even embarking on the business marketing journey, make sure you know your audience. Whom you're marketing to? Many business owners tend to overlook this aspect, although it's one of the most important. It might be difficult to know the needs of every customer, but technology has evolved so that it makes everything possible. Buyer personas are among the common choices of entrepreneurs to grow their businesses and ensure a successful marketing campaign. These research-based profiles help identify a target audience based on their interests. Besides, it's an excellent way to show your customers you care about them. Keeping them updated with the latest news and offerings will give them a sense of value, and as a bonus, you can track their reactions and optimize your marketing campaign accordingly.
Here are our tips on how you can make your business flourish. Did you find them helpful?
You may also like: Different Tips To Make The Small Business Successful
Image source: Shuttesrtock.com