Click here to get this post in PDF
Statistics show that 75% of employers use an applicant tracking system (ATS). ATS recruitment software is a human resource system with an online database.
It's where job applicants submit resumes for the positions you advertise. Applicant management software is a tool that helps communicate, organize, search volumes of resumes and track recruitment.
Large and small companies, including 99% of Fortune 500 companies, are users of ATS recruitment solutions.
Companies began using ATS systems in the early days when the software had basic capabilities. For example, matching keywords in the resume and job description.
These capabilities have evolved over time. Besides compliance, an ATS recruitment software can also identify passive talent on social media. It's possible through integrating ATS and recruitment CRM (Candidate Relationship Management) software.
Here are nine tips you should consider when choosing the best tracking system for your team.
1. Quick SearchCapabilities
The job applicant tracking software should provide quick search capabilities. It enables a recruitment team to filter and screen large volumes of applicants quickly and identify the best candidate for the advertised position. From there, check the systems' search capabilities, including how it displays search results.
The search results format should be logical and easy to understand. It should be an easy-to-use recruitment software with advanced search capabilities. The best ATS provides analytical data and reporting functions.
2. Integration Capabilities
Integration is an essential function that allows two systems to work seamlessly together. For example, you may want to integrate your job posting software with your company's website, HR recruitment software, social media platforms for quick application, or a CRM. A good ATS should integrate quickly with other existing systems in your company.
3. Company Size
Make sure the ATS you choose matches your recruitment needs depending on the company size. The needs of a large international company with thousands of employees across the world are different from a small company with only 50 employees.
For example, a large company might want to integrate an applicant system with more in-house systems. This might not be the case for a small company.
4. Analytics Features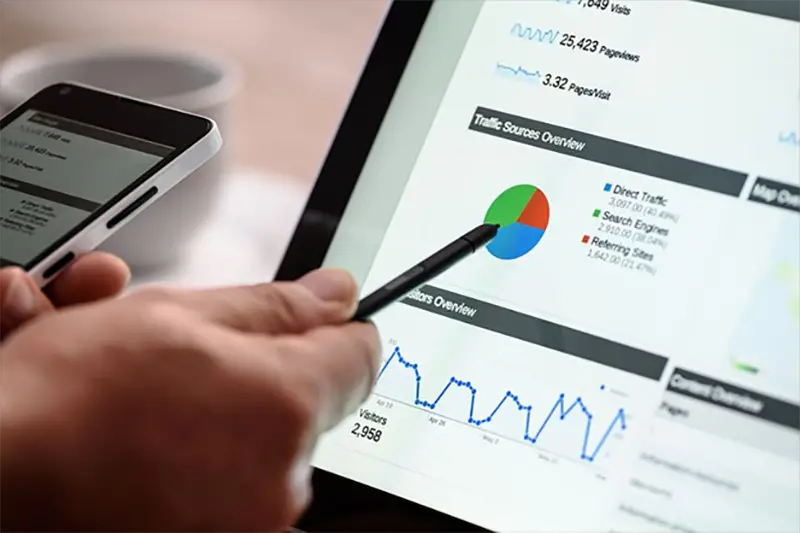 It's important to measure your recruitment activities with a built-in analytical tool that has powerful analysis and reporting capabilities. 
Analytical and reporting features help you understand the performance of your applicant management software, derive valuable insights, and make informed decisions.
5. Workflow automation
When choosing an ATS, make sure it eliminates workflow delays, automates routine tasks, and provides workflow visibility to the recruitment team. For example, automation organizes information in the database quickly and efficiently. 
A well-organized database enables the recruiting team to see candidates' resumes that need to be reviewed. They can also see at glance candidates at the different levels of the recruitment process. 
The best ATS can also automate the process of creating job advertisements. Many organizations recruit for the same position several times. When hiring, you can repost the same job advertisement several times. This way, you eliminate repetition through automation and save time.
Another important HR function is job distribution. After creating an advertisement, you need to distribute it on different channels. 
An applicant tracking system automates the process of posting a job advertisement on your website and social media channels. Posting job advertisements manually can be time-consuming and difficult. 
That is why an ATS automated job distribution process makes the task easy. It helps to save time and extend your brand reach on various social media platforms.
ATS can also help to schedule interviews. Job applicants can receive automated emails thanking them for sending their applications and inviting them to interview. 
6. Allows Collaboration
A good ATS allows your recruiting team to collaborate. Team members can easily access and pass information as they are able to engage in instantaneous conversations on the platform. The team members can also communicate with external contacts, such as applicants. 
A good system ensures all team members can see applicants' background information and prepare for the interview stage. They can quickly share evaluation notes after an interview. Collaboration makes it possible to make a fast decision and shorten the hiring process.
7. Employee Referrals
Some companies have employee referral programs. If your company manages such programs, it is critical to ensure your applicant tracking system will support your activities. 
An ATS allows you to share important referral information like the type of candidate you need and how employees will benefit from the referral program. This enables you to get more employees involved in such programs.
Employees can log in to their ATS portal and refer candidates. The ATS system allows you to track employee referral activities. For example, you can see how many times they logged into the system and the number of candidates they referred.
8. Quality Hires
The best ATS recruitment software can leverage different sources to find quality talent. ATS makes it easier for applicants and your recruitment team to communicate. The recruitment team can use a single software to identify prospective applicants, engage them with an interview, and assess their initial performance. Thus, the initial employment cycle is shorter than the traditional one. As a result, the recruitment team has more than enough time to engage with applicants and look closely into their applications. 
If your system is efficient, top candidates will be encouraged to apply. The recruitment team will also use advanced ATS features like video interviewing, multidimensional ads, and calendar integration to ensure that the entire selection process is seamless. An effective recruitment system is necessary for your company to find quality hires.
9. Candidate Experience
An excellent experience in a recruitment system encourages more quality candidates to apply for jobs. A well-designed system provides a fast way for applicants to fill out forms and send their resumes. 
The best ATS system ensures candidates do not go through a long process of creating their profile or filling in redundant information. 
When candidates have a smooth experience applying for jobs, it encourages them to use the ATS. This experience is also good for your company brand.
Key Takeaway
It is vital to do thorough research to select the best Application Tracking System. This depends on your company size and needs. 
A checklist with the above tips can help you identify what an ideal ATS is. As such, you can then match it to your organization's selection needs and process gaps. This will enable you to select the right ATS for your company. 
You may also like: Efficient HR Management: 7 Tools You Should Invest In