Click here to get this post in PDF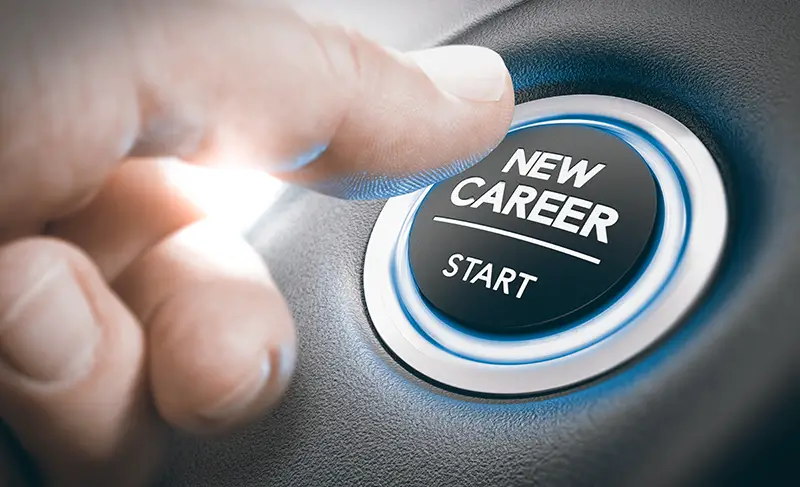 Many of us, at one point or another, have dreamed of achieving greater success in our careers. Whether it's crushing that next big promotion, changing industries entirely, or starting your own successful business venture – the prospect of career success can be an incredibly exciting thought to pursue.
Unfortunately, not everyone knows how to get there, especially when faced with unexpected challenges. That's why we are here to share our top tips for becoming more successful in your career. These tips will help you identify what steps you must take to reach the next level. So, let's start on this journey toward professional transformation and look at some savvy ways you can maximize your chances for career success!
Invest in further education
Investing in further education can provide a significant boost to your career prospects. It can equip you with the advanced knowledge and skills needed to stand out in a competitive job market. Higher education can also help you stay current with new trends and best practices in your field, which is essential for success.
Pursuing an advanced degree, such as an MBA, can open up new career opportunities, increase earning potential, and allow you to take on more challenging and rewarding roles. Furthermore, online accelerated MBA programs are an excellent option for professionals who want to further their education while keeping up with work-related and personal commitments. These programs offer the same curriculum as traditional MBA programs, but they can be completed in a shorter amount of time, typically 12-18 months.
Investing in higher education shows a commitment to your professional growth and can enhance your credibility and reputation within your industry. Investing in further education can pay off in the long run and lead to a fulfilling and successful career.
Develop your skills
It's an essential aspect of achieving success in your career. It involves continuously acquiring new knowledge and honing existing abilities to improve work performance and become more effective and efficient.
You can develop your skills through various methods. For instance, you can attend workshops, take online courses or read books related to the specific skill(s) you want to work on. Additionally, you can shadow more experienced colleagues and ask for advice from mentors and managers. Regularly taking the opportunity to develop your skills can give you a competitive advantage and help you reach your goals more quickly.
Developing soft skills such as communication, problem-solving, and leadership can help you stand out among other candidates and further your career prospects. These skills can be developed over time and open up new avenues of success.
Build your network
Expanding your professional network can help you stay up-to-date on industry happenings and gain access to potential career opportunities. Making connections with like-minded professionals in your field can help open the door to new job opportunities, mentorships, and partnerships. Additionally, networking can help you build career capital by improving your reputation in the industry.
Start attending industry events, engaging on social media, and connecting with individuals who share your professional goals. By putting yourself out there and leveraging the power of networking, you will be well on your way to success.
Communicate effectively
Having strong communication skills is essential to being successful in your career. Being able to articulate ideas and your thoughts clearly, concisely, and effectively can help you stand out among other aspiring professionals.
Strong communication skills can help you feel confident when presenting in meetings, delivering presentations, and engaging with clients or colleagues. Effective communication can also help you gain respect in the workplace and demonstrate your knowledge and expertise.
You can use several techniques to ensure your communication is clear and effective. Practice before speaking, and listen when others are speaking. Also, be open to feedback and use it as an opportunity to improve your communication skills.
Communicating effectively will give you a better chance of achieving your professional goals and becoming more successful in your career.
Identify your strengths
Identifying and leveraging your strengths to reach your professional goals can be an excellent way to become more successful in your career. In addition, knowing what you're good at and what sets you apart from other professionals in your field can help you demonstrate to potential employers why they should hire you over others, land a job, and excel in the workplace.
Consider what qualities and experiences make you unique, and use this knowledge to create a career path to help you succeed. Developing a positive mindset and setting realistic goals can help you stay focused on your objectives and progress in your career.
However, while leveraging your strengths can be beneficial, it's also essential to understand and address any weaknesses. Taking the time to identify and improve on areas of weakness can help you become a more dynamic and successful professional.
Stay focused
If you want to succeed in your career, staying focused on the task is essential. Distractions can make it difficult to reach your goals, so it's important to set priorities and stay organized.
Try setting daily or weekly goals that align with your overarching objectives, and set aside dedicated time to focus on them. It's also important to stay up-to-date with trends in your industry and take the time to learn new skills and gain knowledge.
Take breaks when needed to avoid burning out. A positive attitude and staying focused on the bigger picture can help you stay motivated and succeed.
However, it's also important to remember that success doesn't happen overnight. Achieving your professional goals requires hard work, dedication, and perseverance. By staying focused and committed to your objectives, you will be well on your way to achieving success.
Conclusion
It's important to remember that becoming more successful in your career is an ongoing process. It isn't something you can achieve overnight. You have to put in the effort, work hard, stay on top of industry trends and changes, manage your time effectively, and always think about how you can improve. It takes dedication and perseverance, but success will come if you commit to these steps and continue growing in these areas.
That is why it is essential to learn continuously; once you stop learning, you stop growing, which means risking stagnation in your career path. With patience and resilience, career growth and development are achievable.
You may also like: Reasons To Get An MBA
Image source: Shutterstock.com