Click here to get this post in PDF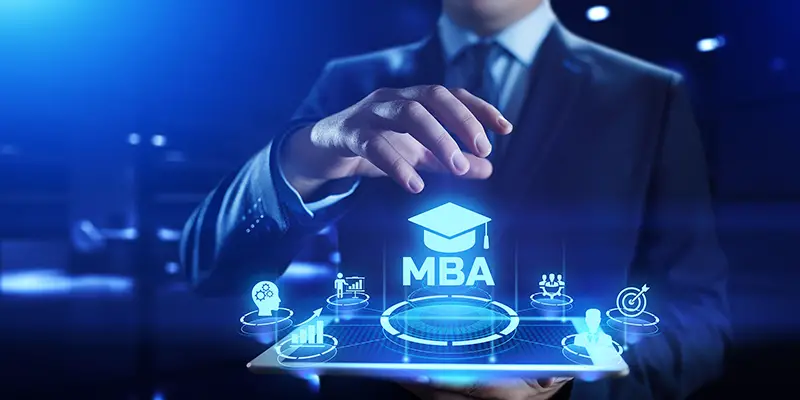 An MBA or Master of Business Administration can be an important step for advancing in your career. In addition, the advancements in online education mean you can earn an MBA from home from a variety of well-respected institutions of higher learning. One such respected program is the UNC online MBA offered by The University of North Carolina at Pembroke. However, an MBA is a lot of hard work and between a family and a career, it requires dedication to complete such a program. Before taking on such a responsibility, you'll likely want to know what an MBA offers you as a professional. Here are six reasons that an MBA is worth your time to acquire.
Six Reasons To Peruse an MBA
Receiving an MBA or EMBA carries with it many practical benefits for your career. Naturally, earning a high-level position and earning a higher salary is one of the main benefits most people are aware of there are others that also make the program well worth it.
1. Meeting Other Students: an advanced degree program requires an interest in the subject, and as an MBA candidate, you get to interact with people also perusing and interested in the same goal. This allows you the unique opportunity to expand your viewpoints and learn from others' perspectives.
2. Work On Your Communication: while hard skills such as accounting ability are essential in the business world, soft skills should not be overlooked. The ability to properly communicate both in speech and in writing is an important skill for any manager or established professional. Working on an MBA gives you a chance to work on both your writing and speech-giving abilities. These skills are vital when leading a team, a company, or working towards a larger goal.
3. Grow Your Professional Network: as an MBA holder, you join a club of educated professionals found all over the world and across a multitude of industries. You gain access to hardworking, intelligent professionals you may not have met otherwise, and getting an MBA allows you to expand your network in and out of the classroom.
4. Improve Time Management Skills: on a busy day, daytime is often in short supply. When getting an MBA between going to class, going to work, and spending time with your family, time management skills are one you are likely to develop. This is a valuable skill over the long-term, however, and one that can help you not only in your career but in life overall.
5. Broaden Your Knowledge: while MBAs may have an area of the business world, the focus on the curriculum is broad and takes a holistic view of learning. You get a chance to learn new skills and gain new knowledge you didn't have before and may not have been aware of.
6. A Broader Career: a lot of working adults pursue an MBA because they want to earn more money. While MBAs do have higher earnings overall, there are aspects of your career that an MBA improves that are not necessarily financial in nature. With an MBA, you can gain access to jobs and parts of entire industries you may not have been able to work in before, Also, many companies promote MBA holders faster, hoping to make use of their unique skills.
Final Thoughts
An MBA offers you several ways to improve yourself and improve your career. In addition, with remote learning becoming more widely used you can peruse an MBA from some of the most respected schools in the nation conveniently from home. As many MBA candidates are working professionals these programs are designed with that in mind, and the added benefit of remote learning means that you can pursue your educational goals without losing the ability to continue working and managing your personal responsibilities.
You may also like: Why Study for an MBA in Business Analytics?
Image source: Shutterstock.com