Click here to get this post in PDF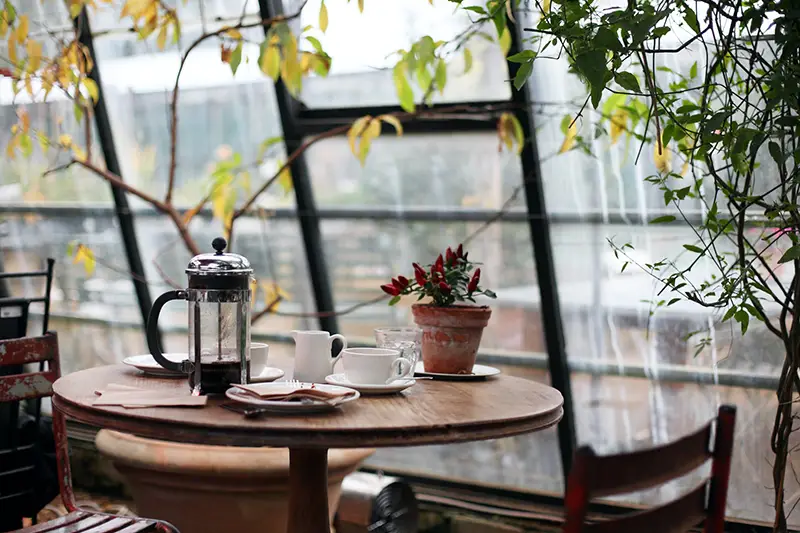 The coffee shop industry rolled in about $11.5 billion last year, according to Dun & Bradstreet. It is also considered, along with the restaurant industry the most risky in the economy in terms of business. It is the industry with the highest rate of businesses at risk of closing. Therefore, before deciding to open a coffee shop you should know that it is a dangerous area and consider whether it pays to enter the industry or not. However, like most areas of business, when there is a passion and dedication to the craft, there is usually an element of success that follows. 
The amount of the investment depends very much on the size of the property and whether it is just a concrete shell. If major adjustments are required, there will be a need for a larger investment. When thinking of your budget, you must consider all aspects of the building of the cafe; such as what equipment you will want to use, what Cafe Furniture you may need and what food and drink you wish to sell. When building a business plan for a cafe you should strive for a return on investment within 3-4 years. This is to neutralize as quickly as possible the fear of the cafe's inability to generate excess return. Coffee, like any business, the risk goes down because it is likely that in these years the business has established itself in terms of customers and financial strength. You will have already found from market research that there is hefty competition in this industry. So, what will make your business stand out from the others? Speciality coffees? Excellent WiFi? These are elements to consider. You should also establish a solid relationship with customers as it is believed that a high majority of coffee buyers are more likely to put their money into established coffee shop chains; which could be devastating if you are in close proximity to one. Therefore, analyze location thoroughly. 
Think with a successful mindset
To start with, an exceptionally good plan and good knowledge of finances will be important. From the rental of your building to your staff wages and then additional taxes, you need to ensure that you are on the right path to receiving a good ROI and no major losses. One of the most important factors in a coffee shop's chances of success is the experience and management skills of the entrepreneur. Therefore, entrepreneurs who come from the field or with in-depth knowledge and understanding of the field have an advantage. This industry attracts a lot of people who come from outside the field, people who want to open a cafe as a sideline job, retirees, those returning from travel or the army, and upon first glance, it seems a very profitable idea. However, unlike a clothing store or shoes that are businesses that can be learned very quickly here, without skill and deep understanding of the field. You need to educate yourself on these areas and be knowledgeable, otherwise, people will go elsewhere for their professional barista-style coffee. 
You may also like: Top 5 Mistakes Made by Startups
Image source: Unsplash.com