Click here to get this post in PDF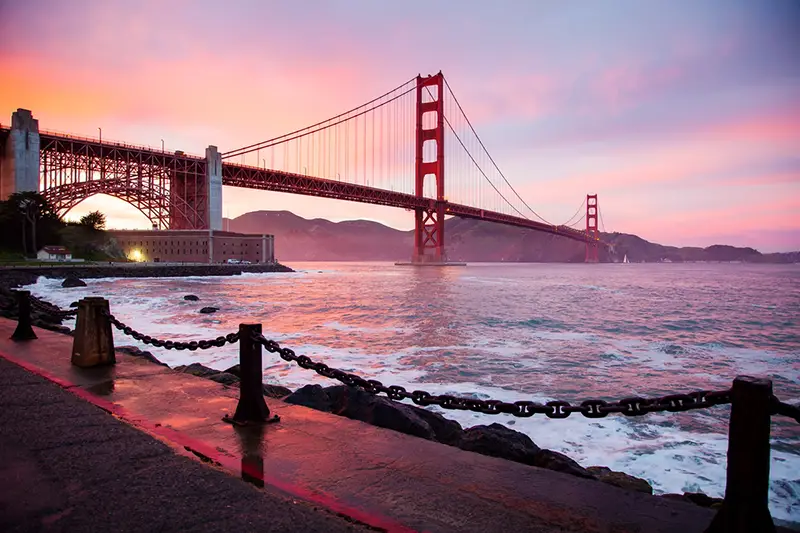 There are several reasons people want to immigrate to a new country like the United States and the story of america encompasses many of them. They're looking for a higher standard of living, education opportunities, and job opportunities. People immigrate to a foreign land also because of reunification, marriage; they want to escape persecution, violence and political upheaval, and that they believe there's greener pasture in America.
Today, there are individuals who can help you set up everything for a stress-free immigration process — like immigration lawyers. With the immigration lawyer with you, you can avoid mistakes during the entire process since these attorneys can maneuver the permits and regulations, explain your options, provide advice to you as a permanent resident, guide you toward a legal job, and they can provide a path to citizenship, alongside many other things. Among the most reputable immigration lawyers you can find are those from Hacking Immigration Law. To get the details, you can visit their official website at hackinglawpractice.com.
In this post, you'll get to know the essential documents and the rest of the things you need to prepare when you are eyeing immigrating to the United States. Take a look.
The Checklist: Things To Prepare When Immigrating To The United States
When it comes to immigrating and leaving your family and friends behind, you need to prepare things, such as opening your bank account in your new home country.
Immigration is a life-changing decision that's also exciting at the same time. However, you should not forget that there's a process along with this venture, like other things. So, without further ado, here's your checklist of what you should prepare when moving to countries like the United States.
1. Take Note Of The Must-Prepare Items
Among the things you must prepare when immigrating to the United States are your passport, driver's license, visa, your money, personal documentation and copies of your personal documentation, phones and electronic devices, compatible adaptors with these devices, and your content details.
You must apply for your visa and carefully familiarize yourself with its conditions for entry and entrance.
You should be able to purchase your plane tickets, organize your transport to the airport, and inform friends and family about your departure.
Your personal documentation includes your academic paperwork, bank statements, birth certificate, insurance policies, investment documents, medical history, passport, shipping documents, and will, among others. And if you have misplaced your important Civil Certificates like birth certificates etc. you can contact Fastest Documents 24/7 to get real Birth, marriage, death, and other civil certificates.
It's also important that you provide copies of these documents to your family and friends.
These friends, family members, and important people in your life should also have your contact details.
Moreover, never forget to advise your country's government about your immigration. You'll need to notify your government departments about your move to avoid penalties and the like.
2. Settle All Things Before Leaving
This step usually involves your family and friends, such as leaving your furniture to them. It also involves packing, redirecting your email, canceling ongoing bank transactions, and assigning someone to take care of matters like legal matters.
3. Set Up Your Finances
On the other hand, this step involves setting up your bank accounts, applying for a credit card in the United States and reading eligibility requirements, and advising your financial institution at home about your immigration to avoid the bank blocking your account. You may also need to update your Internet banking details.
Furthermore, you'll also have to request credit references from your bank so you can apply for a loan, obtain a visa, or rent a home.
Don't forget to acquire your current bank account's bank code number or SWIFT code. This lets you transfer funds from your home account to your United States account. This will help provide you with cash or money when you arrive.
You'll also need to advise your tax office about your move and pay the necessary taxes. Also, you'll have to obtain tax documents for the United States. You may refer to the IRS website if you're required to pay tax in the United States.
You'll also need to clear outstanding bills and debts, and at times, obtain a loan.
4. Update Your Utilities
In this particular step, you'll be required to notify home utilities and pay off your outstanding bills. You'll also need to set up new utilities in your destination.
5. You'll Also Need To Update Your Accommodations
It involves setting up accommodation in your new home and informing your family and friends about your new address.
If you're renting a space, you'll need to inform your landlord about your move and pay off bills, among other responsibilities.
6. Don't Forget To Stay Connected With Your Family And Friends
Give the account details of your messaging platforms to your family and friends. You may also need to provide your new number to family and friends so they can contact you.
7. Settle Things Related To Your Workplace
To help you settle in when it comes to getting a job, your responsibilities include notifying your workplace about your immigration, employing migration and recruitment agents, and obtaining references.
8. Sort Out Matters Related To Your Insurance
Meanwhile, this step involves canceling insurance coverage you'll no longer need, taking out travel insurance either at home or in your home country with a non-resident travel insurance policy, and taking out health insurance as required by your visa.
9. Prepare For Your Flight
The last pointer in your immigration checklist is preparing everything for your flight. Prepare your passport, and you don't want your passport to be in your check-in luggage. Though this may sound trivial, it also involves knowing the weather and providing yourself with a good book to read while on your way.
Final Words
Americans tend to be meticulous when approving immigration applications they get. Therefore, you must be able to settle the things you need for a smooth immigration process as early as the first few weeks of your application. Aside from securing the papers you need for your new job abroad, you'll need to provide your credit history, private health insurance, medical certificates, transfer certificates, and many others. Several green card holders would also tell you that you'll need to settle things with the post office, the moving company for your belongings, utility companies for the related papers, and more. 
You should get help from immigration lawyers so you'll always be in the know of what you'll need to prepare during the whole immigration process. Aside from these, immigration lawyers will also be present to provide the legal services concerning immigration so you won't miss on anything and have that smooth-sailing application when you're immigrating to the United States.
You may also like: Moving To The United States: What Things You Must Know
Image source: Rawpixel.com