Click here to get this post in PDF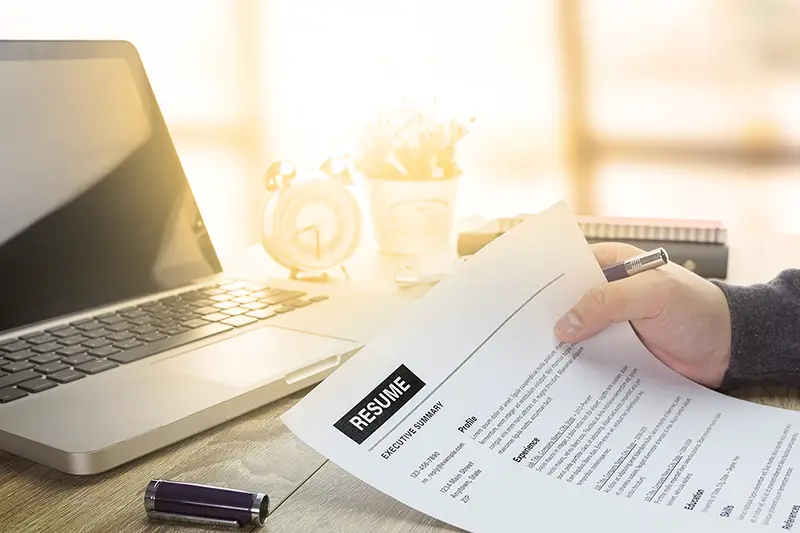 We've all got that dream job. It might have changed from astronaut since you were last asked, and it might not take place in The Big Apple anymore, it might even just be a supplement to another lifestyle, but it's a life's goal to achieve. And with a few good steps and a lack of bad luck, it could be yours. You can check this page to know about new job opportunities.
Take a look at our guide to the pieces of the puzzle, and before you know it, you'll have your feet under the desk. 
CV
This might like be like saying, "Do you know what plants need to live? Water!". There is a "Well, obviously" coming there. But how many people do you know have resorted to fake plants? 
This is the same idea. Your resume, CV, etc., has a very clear outline that shouldn't be messed with to get people's attention, and yet, people mess it up all the time. This is sometimes due to different sources of information offering different ideas. Still, mostly it's due to the idea of people thinking that a gimmick CV can replace your average one. 
Gimmicks in CVs aren't a good idea at the best times, but they definitely shouldn't replace your CV; they should go alongside the CV. If you're going to offer a list of good reviews for your work, put it in a decent format (not screen-grabbed Instagram comments) and hand it in alongside your CV. 
Portfolio
A portfolio is where you can be a little gimmicky. This is where you can give examples of your work (again, alongside your CV) to show what you're into. 
Some jobs simply don't allow for this, unfortunately. If you're a chef, you're not about to carry around your steak haché avec pomme frites to an interview, but if you're in any form of entertainment whatsoever, you can display that on a website or social media account. There is a growing trend of Gen Z using social media as a way to display why they'd make a great employee. You don't need to go that far, but you can display your graphic design, audio interviews, filming, photography skills, or anything crafty on your social media accounts. 
If your vocation isn't so creative in nature, you can use the techniques of marketing to show employers what they're missing out on. Post reviews and references from customers and employees. Post about your operations, how you work and what results you get, etc. 
Qualifications
Qualifications aren't vital to a job if you have experience, but they give you a leg up. But there are lots of reasons why you might not want to go to college. It might be too expensive; you can't leave home, etc. 
Have you considered remote learning? Long before the pandemic sent fear into the world, remote learning was gaining traction. You can earn anything from a simple skill to a recognized degree with remote learning. Less tuition, no need to move, and learn whatever is relevant to your job. There are a lot of options out there. In the UK, there is The Open University, but a lot of industries have their own remote learning alternatives. If you want to give yourself a leg up, there is still the option. 
Experience
But experience is the big one here. You hear of newly released graduates, still in their cap and gown, talking about how their last interviewer expected them to have 3 years of experience for a job listing that said "entry level" all over it. 
But it's not too late. While working towards that dream job, you can build up experience in many ways. One way is with an outplacement opportunity. If your dream job is more like a promotion, but the boss thinks you aren't ready, run the idea of an outplacement scheme like this one from Placement past them.
Another way of gaining experience is by volunteering. Volunteering at a charity shop is valuable as it will show you are a hard worker, team player, and compassionate person. But you can tailor that to fit your skills too. Start looking for projects that fit your skill set, like writing for a new magazine or editing for a YouTube channel. 
The confidence
From here, all the preparation is around the interview, which comes with confidence – and research. 
Do research the company you're applying to, the industry you're getting into and the interview questions you might be asked, but in between, work on your confidence. 
There are a lot of ways you can go about this. Consider listening to meditative apps to start. Some of them can play while you sleep and are tailored to aid your confidence. 
On the way to the interview, crank the tunes and start singing. You will loosen your vocal cords and your body up and be ready to start talking with no frog in your throat. 
You may also like: 5 Things That Should Stand Out in Your Applicants' Cover Letters and Resumes
Image source: Shutterstock.com