Click here to get this post in PDF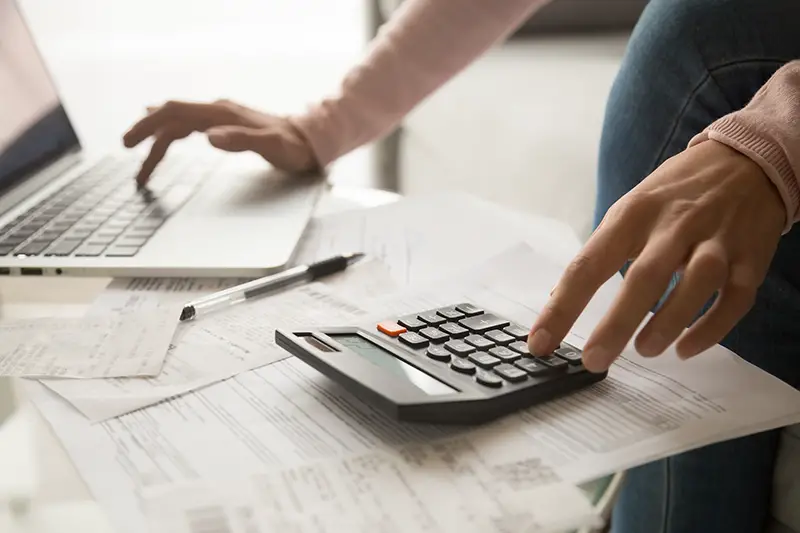 Choosing accounting software can be challenging, especially if you're unfamiliar with the options out there. It's important to consider several factors before making your decision, including whether or not you'll need support from IT professionals, what kind of features are available, and even how much money you have in your budget for this project. There are many software like Xero, MYOB pay services, and many more to choose from. We've compiled all these considerations into one list here so you can decide what features are most important to your business!
Consider your technical capabilities
Considering your technical capabilities is important in choosing the right accounting software for your business. You need to be able to install and configure the software, as well as use it after it's up and running. Additionally, you should also consider whether or not you have the resources in-house to train staff on how to use the new system. If you don't have anyone to do this work for you, then hiring someone externally may be necessary (and could cost upwards of $500 per day).
Consider how much support you'll need
Before you use specific software, ensure you know how much support you will need.
How much time do you have to learn and become comfortable with the software?
What is the company's track record for providing support?
How easy is it to get a hold of someone when you have questions?
Consider your business size, needs, and industry
How large is your business? As an accountant, you may be working with various businesses, from small to large and everything in between. The best software for you will depend on the size of your clients and their needs. It's also important to consider the industry that your client operates in and what specific features or needs each industry has.
If you run a small accounting firm serving only five clients at once, this does not mean that all five of those clients will have the same needs as each other or as you do about accounting software—or even that they need any accounting software at all! Many small-business owners use spreadsheets for their financial tracking because it's quick and easy and allows them to customize it however they want without having to learn something new every time they want a different report out of it (which often happens in the early stages).
Look for software that grows with your business
Your business may start with small transactions and a limited amount of data, but it will grow over time. As this happens, you'll want to ensure that your accounting software can keep up with your growing needs.
For example, if you begin using QuickBooks Online when you start your business and then decide to switch to Xero at some point in the future because QuickBooks doesn't have all the features that your company needs—you won't be able to import historical data or any information for previous years into Xero.
Seek out a solution that is intuitive and user-friendly
When choosing accounting software, it is important to seek an intuitive and user-friendly solution. A user-friendly software can help you save time and streamline processes, saving you the hassle of spending hours learning how to use new technology.
To determine if a program is easy to use, look at how many steps are involved in acting on creating an invoice or viewing your bank statement. If there are more steps than necessary, this could indicate a complicated interface; however, if every step seems straightforward, then it's likely that the software was designed with ease of use in mind.
Some examples of popular accounting solutions include QuickBooks Online from Intuit Incorporated and Freshbooks by FreshBooks Incorporated (formerly known as 6D Global Software). Both platforms have been praised for their intuitive interfaces by both users and industry experts alike!
Determine if you share data with others
If you expect to share your data with others, you must ensure the software is compatible. The best accounting software solutions have features that allow users to collaborate and share information seamlessly. However, you will also need to consider how you will share your data with others—whether they are other accountants, bookkeepers, or clients.
Choose a price point that's right for your business
Price is not the only consideration when choosing accounting software. You should also consider the total cost of ownership, which includes hardware, consulting fees, and the time it takes to implement the system.
If you don't need advanced reporting features or bells and whistles, you may find that a cheaper option is right for your business. But if your company has complex needs or will use the software extensively in its operations, then it would be wise to invest in more advanced software with more robust features.
Before choosing accounting software, consider these things to find the best fit
Choosing the right accounting software is important. The software you choose should be easy to use and affordable, but it also needs to meet your personal and professional needs.
Before choosing accounting software, consider these things:
Finding the right solution for your needs can be a time-consuming task. Don't worry! We've done the research for you and found three great options to help make this process easier. They all have similar features, but each one is unique in some way, so we'll go over them first before getting into our top picks at the bottom of this guide.
Conclusion
We hope after reading this post, you have a better idea of what to consider when choosing accounting software for your business. There are so many great options out there, and it's important to find the right fit for your needs. The best way to do this is by considering each point when shopping around!
You may also like: Why Is Digitalisation In Accounting Becoming Essential For Businesses?
Image source: Shutterstock.com