Click here to get this post in PDF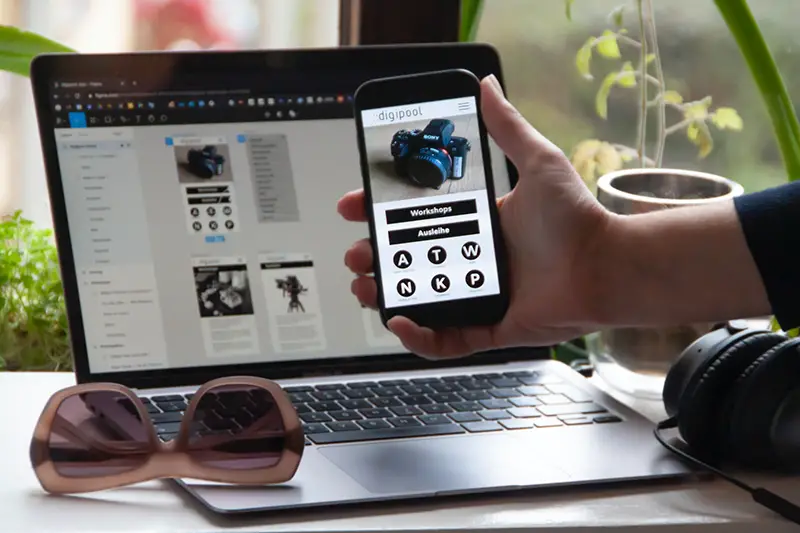 Are you considering developing an on-demand app? It's a promising concept because it aligns with the global economy's trajectory and today's consumers' needs.
However, you can come up with a fresh concept and approach a reliable on-demand mobile app development company to make the solution user-friendly so that it can be adopted by the consumer you're targeting. This guide to on-demand app growth will assist you in developing your startup strategy.
When more and more businesses are going online, coming up with fresh ideas and implementing it to the core gives your business a boost of freshness and offers your customers something innovative. If you feel that you have the calibre and can give the best to your audience then you must try out on making the best on-demand mobile app. Before you give a shape to your idea for startup in 2021, let us get to know the essentials that you must be well aware of:
What do you mean by an on-demand app?
An on-demand app is an online or smartphone application that immediately allows users to receive or arrange services or purchase goods from a provider. It can also compare the offers from various on-demand providers to assist you in selecting the right one.
Uber is recognized as the most successful on-demand platform that has revolutionized service delivery. Uber's business model, which entails connecting prospective consumers with the appropriate vendor without providing any company assets other than the smartphone and/or website, was adopted by other businesses, resulting in Uber-like apps such as Zomato for food distribution and Airbnb for lodging.
Factors that influence the making of on-demand app
We've presented a rough approximation of the expense of developing on-demand smartphone apps using cross-platform technology in the graph above. The final number, however, can differ depending on the following factors:
The cumulative number of roles you'd like to create. The features we've mentioned will be sufficient to launch the MVP but adding functions that increase the final product's cost.
Customization of the template. The higher the price, the more personalized design elements you need.
Integration of a payment scheme You would pay a different charge per and payment method you choose to incorporate and processing fees and/or costs to use with your app.
Your on-demand software creation firm's position. The final cost of software creation varies widely depending on where the developer is located.
1. Instant satisfaction
The name itself encapsulates the essence of applications on demand. When users require your goods or services, they turn the app to your company through it. Consumers demand immediate gratification, or at the very least, immediate contact with the appropriate organization in order to provide the services they need. When using an on-demand food delivery service, for example, people expect their meals to arrive shortly after they put their order. When using a doctor's on-demand app, they normally plan their appointment ahead of time.
2. On-demand service applications
It can be linked to a single organization and created specifically for that company's use, or it can be a portal where consumers can compare rates and discounts from a range of providers. Each business is an on-demand marketplace and is given a ranking, enabling consumers to make an informed choice and choose the best alternative.
3. Gig economy
Because of the growth of the gig economy, nearly every industry now has the capacity to offer on-demand services. There are on-demand beauty apps, on-demand TV apps, and also on-demand laundry and car wash apps, for example. That isn't the only advantage of using an on-demand service app.
What is the overall cost that you need to incur for making the app?
The price of creating such a mobile solution is broken down below for iOS and Android app growth.  The cost is roughly equivalent to the cost of developing a cross-platform on-demand utility app that is compliant with iOS and Android.
The business models that you need to keep in mind
If you already have a business, you can make it into an on-demand service or add on-demand functionality to it. For example, if you own a flower store, you might think of creating an on-demand delivery app that enables consumers to order bouquets and get them shipped. If your consumers want the service to expand in this manner, this strategy is great; nevertheless, you can weigh in not just the expense of creating the on-demand software but also the cost of the vehicles that will make the deliveries.
Since you don't have to run the individual company that delivers the products or services, this model is simpler to execute than one for a particular business. The only thing left to do is build an online or smartphone portal that connects a certain group of users with the appropriate companies or individuals.
This is how on-demand applications like Uber, UpWork, Airbnb, and Redbox work. Since you must assess consumer needs and find a way to meet them with the aid of organizations or people, the concept's uniqueness is critical.
A quick guide to help you make On-demand apps
The method for developing an on-demand solution is similar to that of developing every other program, with the exception that this one uses the on-demand approach. On the one hand, you'll be entering a highly competitive market, but on the other hand, on-demand solutions are still relatively young and mainstream, so there's space for further growth.
1. Define the interests of the customers
Consider Uber's approach to assessing what the future customers' desires are. What is it that a segment of consumers wants to be able to do in a more convenient way than what is available?
2. Look at existing options
Since the on-demand market is so dynamic, you'll need to work out the nuances of current apps for a given market, define holes, and recommend solutions to address those gaps differently than your rivals.
3. Decide on a production partner
Consider firms with expertise in the business. For example, if you're looking for on-demand food delivery product creation services, reach out to organizations that have food applications in their portfolio.
4. Create a list of features to prioritize
The above features are sufficient to get started on your app project; however, you should consider your solution's details. More features that can offer a genuinely revolutionary experience could be needed.
5. Make a minimum viable product
When approaching a highly competitive market, producing a minimum viable commodity is essential because it can help you achieve a competitive advantage. Following the launch of your MVP, you'll have the chance to collect input from your target audience and use the information to better your offering.
6. Consider future changes
You shouldn't just focus on quality changes while you're using the Lean methodology. Before going forward with a new project's technological execution, you can still verify and confirm it.
Conclusion
We've gone through the basics of on-demand application creation and calculated how long it will take and how much it will cost. Let's talk about it and get it adopted if you have a concept that suits the on-demand industry. If you want to know more about starting an on-demand app from scratch, stay tuned, and we will guide you in the best way out.
You may also like: How to Develop an Easy and Convenient Enterprise Mobile App?
Image source: Unsplash.com