Click here to get this post in PDF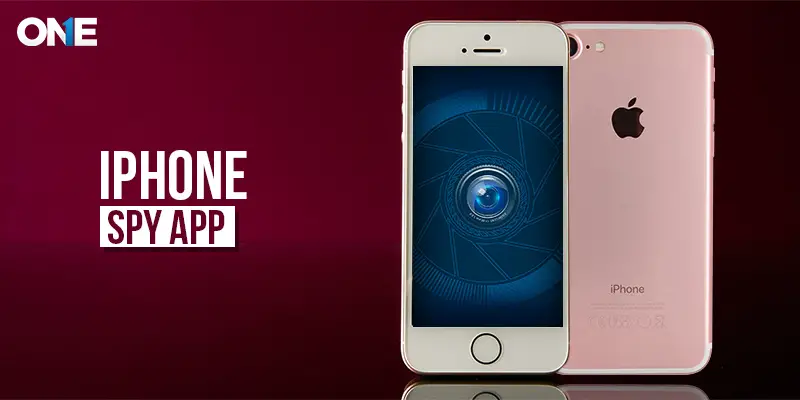 Phones have taken our lives on the web, and we are obsessed with social media, emails, online shopping, and many more. Smartphones have become an integral part of our lives, and we are using mobile apps no time ever before. No one wants to lose their mobile device these days because of the grave dangers of data breaching.
The loss of a cell phone could bring stress and vulnerabilities to your life. Moreover, people also want to track someone's cell phone for a variety of reasons, and there is no better option than to have a TheOneSpy cell phone tracker app. It can help you to track your lost or theft mobile device in real-time. 
What is TheOneSpy phone tracker? 
It is mobile tracker software that you can install on your phones connected to cyberspace. You can search on the web, and you will get your hands on numerous mobile tracker apps like mSpy app that offer services to track a cell phone and tablet devices. Few of the best phone finder applications trace your target device and also monitor every activity.
 So, our team has done a fabulous job for you and has come up with TheOneSpy cell phone monitoring app which is the best in the business. It has more than 250+ features and empowers you to track and monitor your target device secretly. You can monitor calls, messages, surrounds, social media, and the GPS location of your lost device to the fullest.
In this TheOneSpy review, guide you about the best mobile tracker, features, installation, OS compatibility, and pros and cons of the software briefly. Further, you will know how TOS track your lost phones and monitor every activity. 
Top rated products of TheOneSpy cell phone tracker in 2021
TheOneSpy is one of the best mobile tracking apps that provide services to monitor someone's cellphone to the fullest. The application has got few products for phones, tablets, and iPads. Here are the following products of cellphone tracker that you need to know.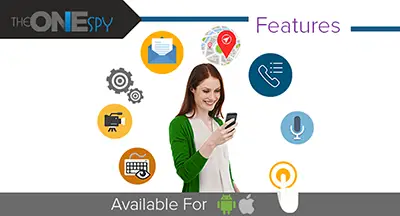 Android tracker app 
TheOneSpy android tracking software is a powerful and high-quality piece of software that you can use on cellphones and tablet devices. You can easily install it on the target device and discover every activity and lost phone location. It has several powerful features that work secretly and unveils everything via its secure web control panel. 
Users need to activate the entire feature using the sync setting button to unleash digital parenting and employee monitoring. It also tracks lost phone devices, location history, route map, pinpoint location, and location without GPS.
Top TheOneSpy phone tracker Features for Android 
Here are the following top-notch features of android tracking software that you need to know to track any cellphone device. 
Screen recording
Users can discover what is happening on your target phone screen running with android OS. It empowers you to record short-time videos and deliver the data to the web control panel.
GPS tracker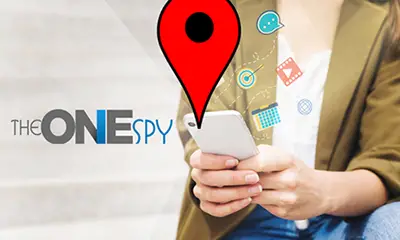 Users can find out lost/theft devices using the GPS location tracking app. It enables you to unveil the real-time location of your target device with pinpoint accuracy, and you can watch on the Google Map. Users can also monitor a phone to know about the target person's GPS location for several reasons.
Location history
Real-time location
Mark safe & dangerous areas
Location tracking without GPS
Call recording
You can record and listen to phone calls using a call recorder. It can record incoming and outgoing phone calls and collect data.
Social media monitoring
Users can monitor messages, chat, voice and video calls, media, and voice messages log of social media apps with schedule using android monitoring app. You can read social media logs and know what your kids and employees are doing on instant messenger.
Surround recording
Users can listen to android surroundings, and it takes to take over the cell phone device microphone using a surround recorder. You can record voices, chats, and other activities and download data via the dashboard.
View360
End users can control android phone cameras using a live camera tracker. It enables users to live streaming of phone cameras to view surroundings in real-time via the dashboard.
Read messages
Users can monitor and track text messages, SMS sent and received with schedule using the text messages tracking app.
OS Compatibility: 
Users can do surveillance on mobile and tablet devices running android OS from version 5.0 up to 11.0. 
Why choose TheOneSpy phone tracker for android? 
The following are the reasons that you need to consider before getting your hands on the best mobile tracker app.
It is the non-rooted application for cellphones
It is invisible on target phones
It is undetectable on the target device
It is easy to use and install on any android device
It has more than 250+ Features
Every feature of TOS is non-rooted
TheOneSpy IPhone monitoring app
It is a jailbreak solution that works o iPhone devices. It needs jailbreak iOS devices to complete its configuration on the target device. It has dozens of features that enable users to monitor and track the target iPhone. It is one of the best parental tracking apps and reasonable for spying on business iOS devices. It has powerful features given below.
TOS iPhone tracking app Features
Here are the following features of the TheOneSpy jailbreak solution that allow you to monitor any iPhone.
WhatsApp
Call logs
Contacts
Notes
Device information
Appointments
SMS  
iMessage
Installed apps 
iPhone tracker compatibility: 
TheOneSpy spy app for iPhone is compatible with jailbreak iOS devices, and you can install it on from iOS version 11.2 up to 14.3.
Why choose iPhone monitoring software?
TheOneSpy iPhone tracking solution has numerous reasons that make anyone choose it for digital parenting and to keep tabs on your employees.
It works in stealth mode
Best for parental control
It works on jailbreak iOS devices
Conclusion:
TheOneSpy cell phone tracker review has furnished its position. We can say it is effective for tracking lost or theft devices. Further, monitor cellphones running with android and iOS operating systems.
You may also like: TheWiSpy Review: Best Employee Surveillance Software till Now