Click here to get this post in PDF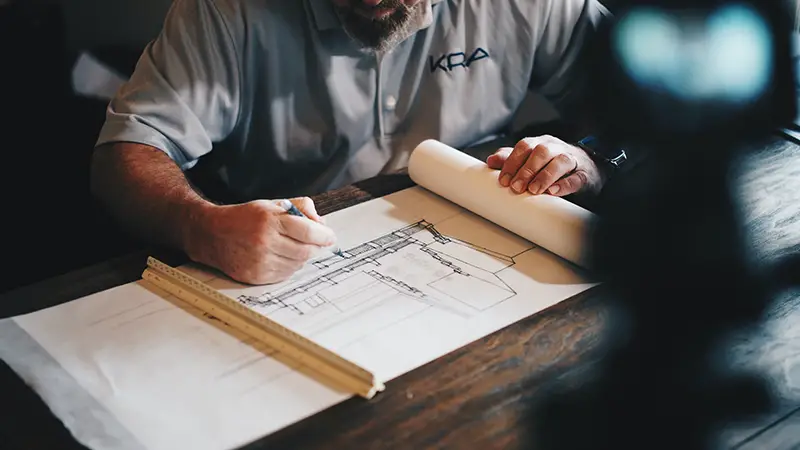 The knowledge of architecture and engineering inside the entrepreneurial mind of Jake Robinson gave birth to Superdraft Pty. Ltd. in 2011. Two years later, he teamed up with Mark Deacon and they were unstoppable from creating their legacies in the Architecture scene in Australia ever since.
At first, the dream was to establish a top performing architecture company in Australia which provides design, drafting, engineering, financial, and construction services to clients from both residential and commercial sectors. They have built a team of talented and hardworking Architects, Building Designers, Engineers, Land Surveyors, Thermal Performance Assessors and Builders who will commit to a project from the brainstorming stage until the structure is built.
"Our aim from the beginning has always been to provide our clients with a convenient one-stop-shop offering them everything they need to go from start to finish, whilst educating our clients on the best way to complete their project." Mark said in an interview.
The Superdraft team is indeed superb for they have established their offices in Sydney, Gold Coast, Perth, Brisbane, Melbourne, and Adelaide in just five years. Their workforce completes thousands of projects, with a staggering (AUD) $100M worth of construction value every year.
But their journey doesn't end here.
Building the Unstoppable Dream
Superdraft has implemented an ultra-scalable business and have partnered with the key people who are helping them build a facade of architecture's future. They are experienced professionals and intellectuals who became Jake and Mark's mentors and gave them guidance along the way.
In an interview, Jake described their mentors as like-minded people to whom he can crystallize his vision without any limitation. These professionals play a vital role for all young entrepreneurs like them, for they can teach you hacks and skills which may take a lifetime to realize and master. However, there are no secret roadmaps to success and every business venture is different from the other.
"If I had my time again knowing what I know now I would definitely do certain things differently, however, there is no such thing as a mistake unless you don't decide to learn something from it," Mark said, reminding entrepreneurs like them that it is okay to fail as long as long as it is failing forward.
Technology as a Competitive Advantage
The company at present is using a Virtual Reality experience called Viz360 where clients can get a 3D walkthrough of their dream house or project they intend to start with Superdraft. It's similar to a game where a player can change objects such as floors, benchtops and furniture to suit their taste.
"This enables our clients to easily get involved in the design process and experience their dream home or project before it is even built," Mark said.
This engaging procedure in the building industry have helped the company and their builders nail the projects on their list. Superdraft aims to become the go-to place for Design and Build, therefore they're constantly looking for ways to provide their clients with a convenient end-to-end service. This kind of technology will change the ways architecture and interior design firms work today.
Everyone is excited for the future. Looking at Superdraft Pty. Ltd. and their partners, a revolutionized architecture and building design industry is seen up ahead. The best part is, more leaders and world shapers are needed to drive the world towards this goal.
"Create a dream and you have to stick with it. You will get there if you set a basic pathway to it, an end point, and start driving towards that destination! Never give up!" Jake says.
About the Author
Charlene Ara Gonzales is a savvy writer from the Philippines. She writes about architecture and interior design. Her dream is to become a top-notch writer in the future. Connect with her on LinkedIn.
Also read: 6 Business Tips for Architects
Image source: Unsplash.com