Click here to get this post in PDF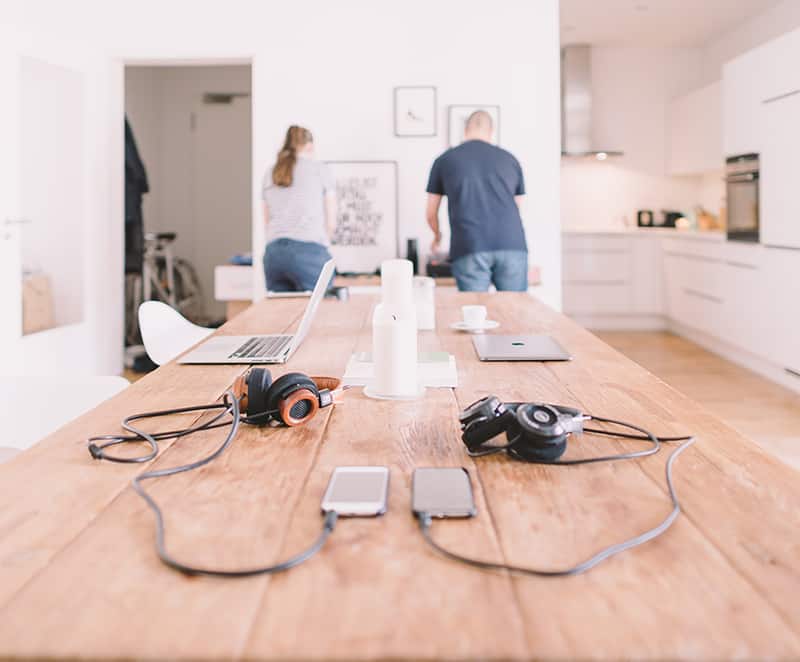 "You shouldn't mix business with pleasure": this is a cliché that is proving to be ever more irrelevant. There is a growing force of Couplepreneurs who not only have managed to start successful businesses but also maintain healthy relationships. Granted, it could be said that this is just another trend, but many have managed to build thriving businesses. However, there are many things that should be considered before you decide to go into business with your partner.
The skillset
It is essential that both partners have a different skill set that will add value to the business. Problems can arise if one of the spouses cannot make meaningful contributions to the business and the other feels they are doing all the work. This does not mean responsibilities need to be split 50-50 – it does mean playing to your strengths. Could one take care of the day-to-day running of the business while the other care for the finances? Have separate, yet complementary skills, handle different responsibilities – this will, in turn, create an environment of mutual respect and autonomy.
Communication is key
Just like in any other business partnership, communication is ever more essential if a couple is starting a business together. Remember that business disagreements and personal life should not mix. If there are any matters to discuss: speak openly, listen promptly, focus on the issue at hand and do not take criticism personally.
Be objective
Think objectively: would you and your partner work well together? Having a successful personal relationship with someone doesn't necessarily mean you should go into business together. Basic personality traits have an impact on business partnerships, so ask yourself: "is my partner, someone, I could deal with professionally?"
Studies show that couples that regularly and easily embark in home renovation projects and/or those who communicate often and openly tend to make the best business partners.
More flexibility and control
As you're spending more time together working on your new empire, you'll find you're more in control of the hours a day that you work. Say you'd like to get yourselves on a date night, well why not work 8-4 one day, finish early and head out to dinner? Running a business in partnership allows you to have complete flexibility and gives couples time back together that they may have been missing out on by working for separate companies.
What businesses work best?
If you're in the throes of deciding what you'd like to do, here are some of the most popular options.
1. Catering
One of the most popular business choices is catering! You'll increase your chances of success if you specialize in a specific cuisine, something unique but also with demand in your area. Don't forget to pick the right catering equipment for the job though, this will help to alleviate a lot of stress!
2. E-Commerce Retailer
Research shows that the fashion industry is also among the most popular couple-oriented businesses. So, if you're creative, why not start your own e-commerce business? Whether you're selling t-shirts or seasonal jumpers, getting your products up and live on websites like Etsy is super quick and easy to do.
3. Blogging / Vlogging
With the rise of social media, documenting your life is one of the top ways to set up a business together. If you're both dedicated and passionate about one thing or another, becoming a YouTuber is pretty inexpensive and can really give you a great financial boost!
You may also like: A Guide to Partnership Marketing for your SME