Click here to get this post in PDF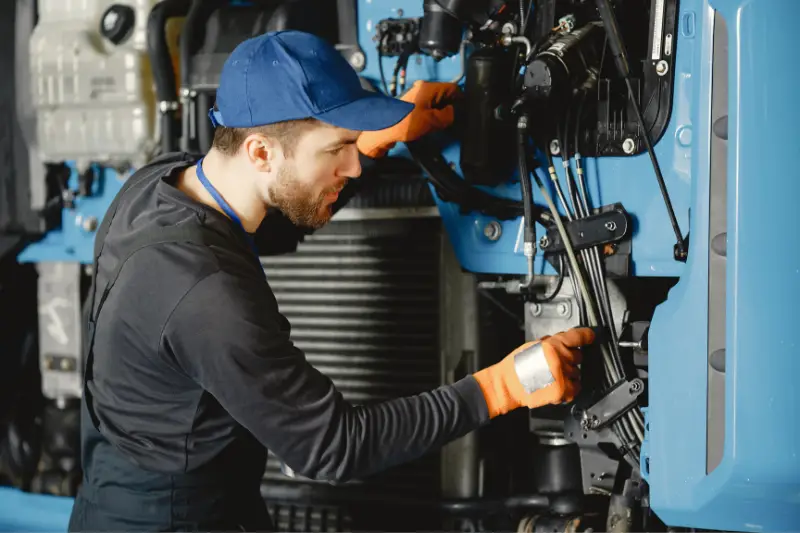 Although some businesses might not think so. Health and Safety are an essential part of any business. The safety of both employees and visitors when on site is absolutely paramount to any organisation. Most businesses will adhere to all health and safety organisations to the letter no matter how big. But unfortunately, some companies will look to cut corners, and when found out, this can have massive repercussions.
There have been some tragic events in recent years which have been caused because of a lack in safety and dreadful working conditions.
Unfortunately, several workers died, whilst preparing for the 2014 World Cup in Brazil. A similar lack of proper working conditions saw a zoo worker suffer a fatal attack in South Africa whilst tending to a Tiger.
Although these are extreme examples, it is not only abroad where bad working conditions have been an issue. Mike Ashley the owner of Sports Direct had to face MP's for allowing atrocious working conditions. Employee's, were not allowed holiday, sick pay or breaks and there were reports of one employee giving birth in a warehouse.
Costs of bad health and safety at work
Organisations can suffer financially from fines and compensation, but if a working environment is not up to scratch, profits will undoubtedly drop from productivity.
According to the Health and Safety at Work Act 1974, all the responsibility for the health and safety of employees and visitors falls down to the business. The organisation must constantly maintain a health working environment.
Each year there are thousands of work related injuries due to a failing in health and safety
A million workers self-report suffering from a work-related illness
Thousands of people die from occupational diseases
Hundreds of thousand workers are injured at work
A worker is fatally injured almost every day
These statistics will obviously be variable depending on the working environment. Warehouses, factories, oil rigs and construction sites will have a much higher natural risk. But even for offices, the right kind of precautions have to be made to avoid injuries and keep up productivity.
Financial implications of not being up to scratch
Businesses' can face huge prosecution by enforcing authorities, in order to hold those accountable for breaches in health and safety law. Although the law doesn't actually offer any sentencing options, convictions will usually result in fines. In 2012/2013 there was a total £14.2 billion spent on health and safety failure, just highlighting the cost of not taking it seriously.
This figure is made up of all costs associated with injury or ill health. Companies will have to pay out on compensation, lost earnings, insurance, social security payments and healthcare.
So how do you deal with the problem efficiently? Identify the risks
 A good place to start is simply going through your office and thinking about any hazards. What activities are staff doing? Are there any processes or substances which could be harmful to members of staff? After working in the same place every day, it can often be easy to overlook different risks. These basic checks can prevent future staff injuries.
Take account of non-routine operations
Think about long-term health hazards
Look back at incident reports and illness records
Take into account members of the public and visitors
Richard Murray from Arinite Health and Safety Consultants said ''So many young business over-look, or forget just the simple health and safety aspects. These things are small but can come back to haunt you.''
Planning What To Do Next
Practical solutions are sometimes all you need to do. Consulting workers on a regular basis might seem simple, but it is essential. For office workers who are often at a desk all day, finding out how comfortable they are, or making sure they have ergonomic keyboards can help prevent strain injuries such as RSI.
Finding out staff opinions on safety matters can be a big help. They can give you an insight which you might have missed, or inform you how often safety protocol is followed.
When planning your health and safety, obviously you have to take into consideration budget. Some precautionary measurements won't cost a lot. Simple things won't be a big cost. However, failure to address some of these simple precautions can cost much, much, more if there is an incident.
Review the risks
With all the necessary safety requirements in place the next step is maintaining everything. This involves regularly assessing the risk, communicating with staff and following necessary regulations.
Not many workplaces stay the same. It's not long before there is new equipment, or there are new processes involved. All of this could involve new risks, which is why maintaining the problems is so important.
Also read: 3 Reasons Why Small Businesses Can't Afford to Ignore Safety Training in the Workplace
About the Author

I am a freelance journalist, who studied Business at Sheffield University. Now based in London I produce content online across a variety of different topics.