Click here to get this post in PDF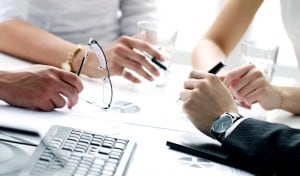 The start of a new year is typically the time when the word – resolutions – gets overused. Personal resolutions, New Year resolutions, resolutions to get fit, go on the exotic holiday, purchase the desired car; improve the bottom line of your business.
Now is as good a time as any to connect with like-minded businesses on joint ventures. 20% of £500,000 is better than 100% of nothing. Mergers erase the individual identity of a business but add value through the synergy of their union whilst joint ventures add value to both parties whilst retaining your personal brand identity, increasing your exposure to different markets and improving your potential client base. I'm spelling this out because businesses sometimes lose sight of the benefits of simplicity. The most obvious answer is often the most simple.
Globalisation and social media have made it easier to form mutually beneficial business links so getting back to the essence of your core values, unique selling point and personal / business branding can only reap positive results in the next 12 months.
When priorities are clear; there are no conflicts of interest. Understanding the value that you bring to a joint venture puts you in a stronger bargaining position thus making you a more appealing entity to do business with. Why? Because you bring something to the table that the other party will value. The real value comes from how you do what you do rather than simply what you do e.g. there are many search engines but 'googling' information is synonymous with 'searching on the Internet' for information.
When you decide to come together with other businesses on a specific project and share the profits in an agreed manner there are potential risks. There may be fundamental differences in culture, levels of investment/experience/commitment /share capital may vary or bouts of poor communication can occur. The rewards include: being able to access fresh markets, more profits and greater productivity, a fusion of creative ideas and better content (seeing that in this Information Age – content is king). Shell Global is an oil multinational company that has interests in Infineum International, Saudi Petrochemical Company, ELLBA BV, ELLBA Eastern, Petrochemical Corporation of Singapore and The Polyolefin Company Pte. These companies are joint ventures with Exxonmobil, Saudi Basic Industries Corporation, Qatar Petroleum and Japanese consortium, Sumitomo. These companies are in the same industry but see the leverage to be gained and increased profits to be derived from working together on specific business projects.
'In the end, all business operations can be reduced to three words; people, product and profits. Unless you've got a good team, you can't do much with the other two' – Lee Iacocca
More will be achieved by collaborating with other people/entities to achieve a particular objective. The era of the ruthless business model is outdated and investing in forming positive relationships with people is good for business. You will make year on year profits and still live your core values. When you look at some of the most profitable companies worldwide you will see how investing in staff and a good working environment contributes to their profit and increases market share e.g. Apple and Facebook. Joint ventures are all about building then mutually benefiting from the business relationship. The business relationship is based on what you bring to the table. What you bring to the table is your unique way of seeing the project, your experience/connections/expertise and your overall financial investment.
It's a win/win.
You may also like: The Beauty of Authenticity
About the Author
Malik Muhammad was raised and educated in Jamaica, read law in London and the author of 'Empower Yourself to Succeed'. He created The Empowerment Mastery System to influence, help and inspire businesses to cultivate their visions in a specific time frame. Malik enjoys vegan cooking and quad biking. He is an after dinner speaker, event host and convenes empowerment seminars internationally.