Click here to get this post in PDF
Every major company in the world will have an end-of-year award ceremony which most of the top employees and middle-management will attend. Many other employees will attend too if they can find a venue large enough. But this cultural practice has now trickled down into the medium and small business types. And it has brought a lot of good things to business owners who needed help in strengthening their employee bonds, connection with those they have hired and a cultural shift in their companies. But for someone who is new to this sort of thing, you might be wondering, how do you go about doing such an event? What are the key things that will make yours, worth attending?
A central narrative
Every single company award ceremony has some kind of narrative. It looks like it's the same old story from the outside, but this is usually because of the format. You know the deal, everyone is dressed their best, there are round tables, and a stage. But, the key to making it feel different despite it looking familiar, is to have a central narrative. You should focus on what happened in the year, why, what you did about it and how you intend to move on. So this year, obviously, was the pandemic and how that changed everything. Focus on what you did great, such as moving to working remotely, learning new software and maintaining strong bonds with your B2B partners, etc. Speak of how you have managed and focus on those who made things happen, despite not being in person.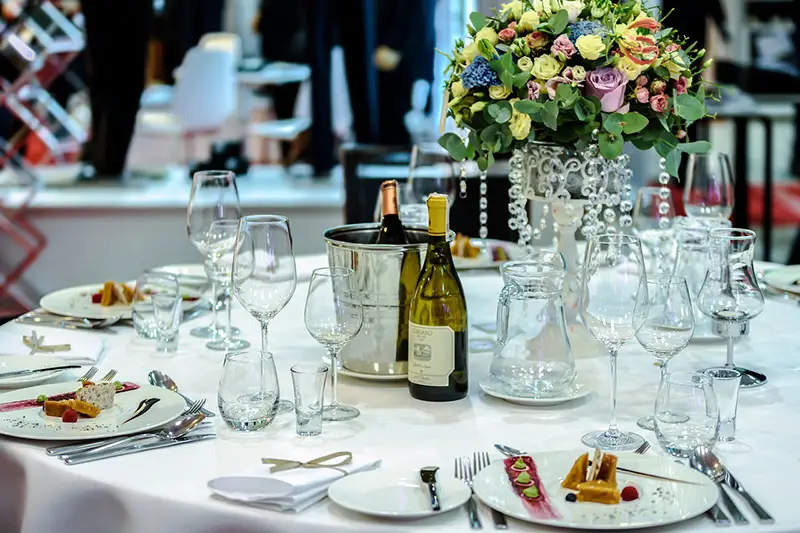 Image source: Pixabay.com
A chance to mingle
So many company award ceremonies are short and to the point. They don't allow for mingling to occur at the ceremony but rather at a different party venue. This just doesn't make sense. You need your employees to mingle and want to talk about the ceremony among themselves. This makes it worthwhile and makes them want to go again next year! So in the middle of the show, take a half-hour break and allow everyone to grab a drink, go to the bathroom and just talk. Reminiscing about the challenges you went through this year, will give everyone a chance to reflect on how they performed and how they worked together. Don't make it short and sweet.
Feature a keynote speaker
Every ceremony wants to pull in some kind of draw factor. These days, it's having a keynote speaker from outside of your business and possibly even, your industry. You should book an after dinner speaker with The Speakers Agency and hire someone who is knowledgeable about your industry but may not work in it. This allows for someone of note to share their view about how your company looks from the outside and thus, how your employees may be perceived by others. For example, someone who is keen on technology issues but isn't a tech professional can give you an insight into how consumers are using their smartphones, how they're reacting to all-electric cars etc.
An award ceremony should be fun, it should highlight challenges you have been through and also, give your employees a perspective from the outside. Make this year's award ceremony worth going to, even if you all have to wear a mask!
You may also like: 4 Company Event Ideas