Click here to get this post in PDF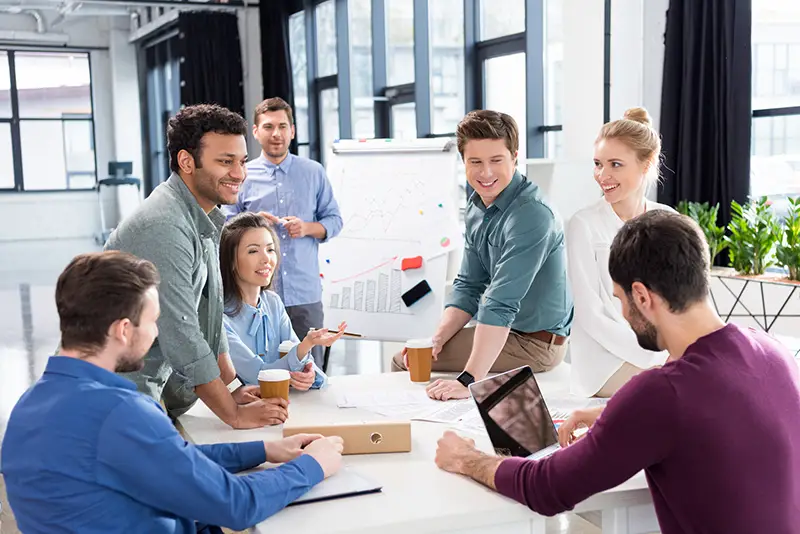 The final bow/drawing of the curtain on one year is graced by the onset/dawn of a new one. 2022 has seen its fair share of challenges and triumphs on the back of the pandemic, so it's equally fair to deduce that businesses have been impacted. 
Publications such as Business Partner Magazine have withstood the challenges due to the strategic and visionary incorporation of technology via its digitalised platform. Retail entities have been forced to expand their online presence to navigate the vicissitudes of an ever-changing global landscape. 
External factors such as interest rates, political changes, natural calamities, shifts in consumer spending habits, supply and demand changes, and inflation rate increases have all affected the stock market. Yet business, like life, goes on. The ability to respond to this ever-changing global landscape starts with leadership in your business. As a small to medium-sized business owner, it all begins with you and your central team.
The era of top-down or even bottom-up management/leadership is not as effective as once considered. The primary reason for this is that times are changing. Who would have thought that a 4-day week would be trialled in any business sector? How overdue are menopause workshops? What about the more than timely conversations about fair pay between all genders? As are discussions around diversity and inclusion, mental well-being is a significant topic. 
People have become more focused on the value of personal time relative to the hours spent in the working environment, so waiting for the retirement pension is no longer the ultimate relaxation goal. Sustainability, recycling, ethical trading and taking action to save our planet are at the forefront of consumer spending. These changes in world consciousness require a response from how businesses are led/managed because people still buy from people. 
This new style of leadership demands a higher vibrational yet pragmatic way of thinking. Tools such as Human Design, meditation, positive shifts in eating habits, awareness of global factors/trends, demonstrating appreciation for the value your team adds to the business and investing in yourself as a business owner are all part of navigating this business space. 
Creating jobs around the skillsets of current and future team members is not as strange as it once seemed. However, working long hours does not necessarily equate to being productive, although allocating adequate time is required to be effective. 
2023 is the perfect time to assess how you lead/manage your business. Not in the cliqued sense of a new year's resolution, but simply because it is the pragmatic and sensible thing to do. You owe it to yourself and your team to remain profitable and relevant in your business sector. The world is changing, and you must change with it. Staying true to your values through a new leadership style will help create a helpful business framework.
Also read: Is Your Business Keeping Up With The Changing Landscape?
About the Author
Malik Muhammad was raised and educated in Jamaica, read law in London and is the author of Coffee & Contemplation. He created The Empowerment Mastery System to influence, help and inspire businesses to cultivate their visions in a specified time. Malik enjoys vegan cooking and quad biking. He is a voiceover artist, ghost writer and convenes empowerment masterclasses globally.