Click here to get this post in PDF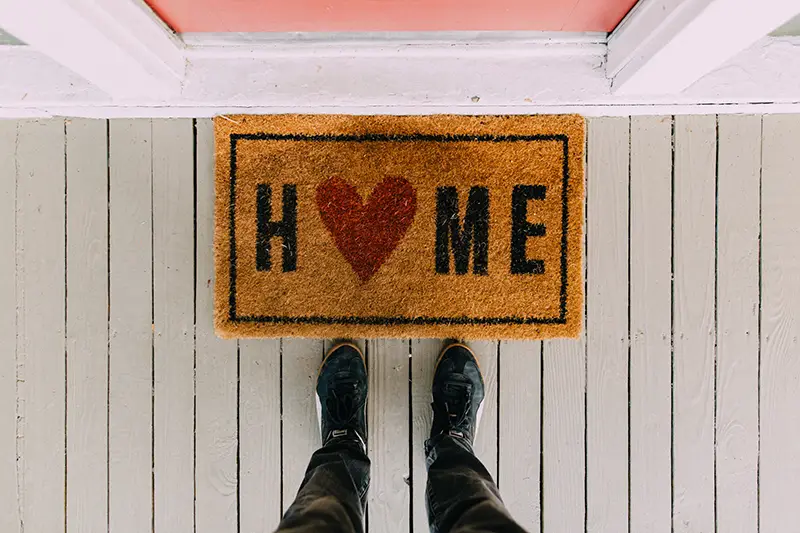 Buying a mat on the cheap for your business may seem like a great way to skim some money off your budget for other things, but it may not be such a good idea. As with many other things buying something because it is cheaper can backfire and cost you more money in the long run. Cheaper things often break or wear out faster and need replacing more often, costing you more than buying something of better quality in the first place.
And when speaking of doormats, they do not need to break your budget to be of good quality. You just need to know what to look for to get a good quality one at a better price.
Let's talk about backing
There are a few different kinds of backing that a doormat can have. This is your first sign of the quality of the mat, as well. You can find mats with backing made from PVC, vinyl and rubber, and the first two options tend to be cheaper. However, PVC and vinyl can easily crack, and they do not provide a good grip, making the mat slippery – and they rarely withstand the rigours of a washing machine.
On the other hand, rubber backing does not need to be expensive, but it surpasses both PVC and vinyl in quality. Rubber will not crack, it can be washed in washing machines without a problem, and it grips floors well, helping you to avoid any slip and fall accidents. A rubber backed mat can last you a long time, in most cases at least 5+ years, which will save you money over time.
Mat material
Now that we have talked about the back of the mat let's look at the materials on the top surface.
Rubber
As well as having a rubber backing, the whole mat can be made from rubber. Rubber mats are non-slip, UV-resistant and great for outdoor use. They do not absorb water but may be fitted with a drainage system, depending on the design.
Price average: £50 per mat
Coir
Mats made from coir are extremely popular for businesses of all kinds, as well as in the home. They have excellent dirt-scraping capabilities and absorb water well. Coir mats are also a popular choice to fit into matwells, so if you have one of these a coir mat may be the choice for you. With a good rubber backing a loose-lay coir mat will be just as slip-resistant as one fitted into a matwell. 
Price average: £0.40 per cm2
Microfibre
Like coir mats, microfibre mats are good at scraping dirt and are highly absorbent. They tend to be thinner than coir ones, which means they often dry out more quickly. Microfibre is lightweight, as well, so it is easy to move these mats to different entrances if you need to.
Price average: £23 per mat
Cotton
Cotton mats, like microfibre ones, are absorbent and fast-drying. They have a pleasing aesthetic and can be washed in the washing machine. On the downside, they are prone to staining, and if not secured, they can easily slide around.
Price average: £15 per mat
You may also like: What You Must Know About Recycled Rubber Mats
Image source: Pexels.com