Click here to get this post in PDF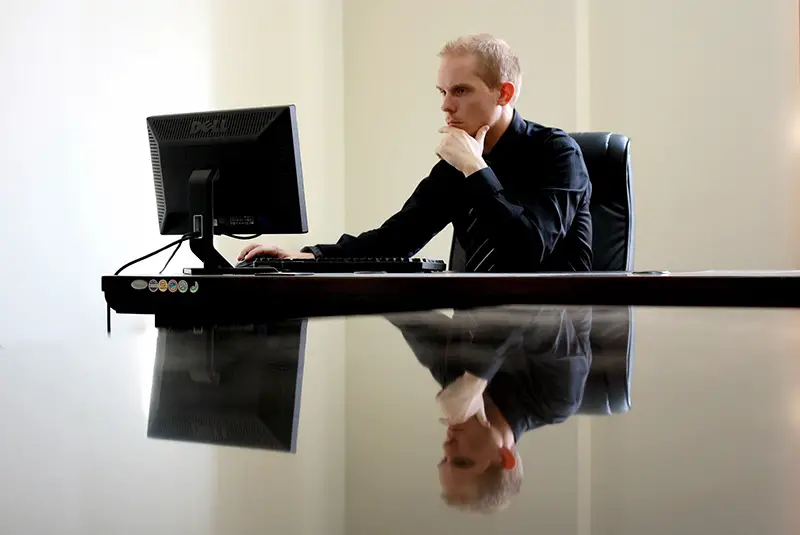 All business organizations share these two commercial objectives, i.e., they want to survive and become profitable. Your company can't make a profit without surpassing all competitors out there. What makes you win over your target audience and keep ahead of the competition? The answer involves being more efficient and productive than your rivals. Efficiency helps you win over the niche and emerge as a leader in your market. So, here are ten simple tips to make this all happen:
1. Try outsourcing
The word "outsourcing" has acquired a bad reputation because companies tend to overdo it. It would be best if you only outsourced non-core activities of your company without alienating your employees. Since your workers may not have universal expertise, it may seem intelligent to employ the services of the professionals. Organizations consider outsourcing HR, payroll, and accounting to make the business more efficient. Outsourcing to a third-party company makes these departments more productive and contributes to your staff's experience. Moreover, when someone else takes care of non-core functions, you can focus on essential matters of the company.
2. Invest in technology
Technology enables organizations to survive and develop. No modern institution can withstand the competition without investing in technology. Experts believe that tech-savvy SMEs will benefit more from the post-pandemic spending boom in the UK. If you're an England-based business owner, you should consider expanding your IT section as well. Find IT Support in Nottingham or any city/town close by to strengthen your business's daily operations. Outsourcing the IT services gives you reliable experts to meet all your technical needs and requirements.
3. Automate
Human errors cause organizations to lose money. And it's natural for employees to make mistakes since the human mind isn't wired to perform repetitive functions flawlessly. So, companies can reduce errors and mistakes by automating certain operations. But incorporating technology into business doesn't necessarily mean replacing your workers. It also creates employment opportunities for software engineers who enhance your company's overall efficiency. Consider making monotonous operations mechanical to save everyone's time. Though automation may appear expensive when implemented at first, it'll allow you to save money in the end by taking you down the efficiency route.
4. Eliminate what's useless
A tech-savvy business relies on specific procedures that have become old-fashioned. It is wise to replace such practices since redundant processes contribute to a failing business. Thus, it would be best if you eliminate whatever isn't working. Update outdated information and remove obsolete mechanisms. These traditional practices are stopping you from moving on and becoming modern in the real sense! Enforce a shared language within your organization by implementing common terminologies for your business procedures. This is one of the most common IT inefficiencies you must eliminate if you wish to make the organization more effective and forthcoming.
5. Improve recruiting
Similarly, the recruiting process needs to change so you may hire the right people efficiently. Since surrounding yourself with the right people leads your business to success. These recruits should adjust well within the company culture. Improving your recruiting process allows you to spend less money on team-building. Hiring the wrong people may lead to some of them quitting eventually and making your investment futile. So, you should expand your marketing budget to attract the required talent. Also, experts recommend that you polish your Boolean search skills for finding the relevant people. Improve recruiting to make more people stay at your company.
6. Enable effective dialogues
Your business can become more efficient by tackling miscommunication or even communicating via an unnecessary method. If a message can be conveyed through an email, there's no need to send a memo. If distributing a notice seems enough, there's no need to schedule a meeting. Face-to-face meetings are productive and contribute to better communication. Technology has now allowed you to speak with the workers via webcam and have humane conversations. Since dialogues where the recipient can't see your face are often ineffective. Alternatively, face-to-face interactions help you resourcefully answer everyone's questions, clarify a problem, or send a piece of information.
7. Avoid multitasking
Contrary to a popular misconception, multitasking isn't efficient. Experts have now found that you don't multitask; you serial-task. It means that you're never engaged in two tasks at the same time. Instead, your attention keeps shifting between the two functions. Thus, it would be best if you concentrated on single-tasking. Focus on performing a single process and then switch to another. People tend to feel accomplished when they've performed only 20% of the required operation. This false feeling of victory seduces them to start multitasking. In truth, you shouldn't switch to another task without completing the first one by a hundred percent! This is the philosophy of single-tasking.
8. Make employees comfortable
Your employees perform exceptionally well when the workplace environment makes them happy, satisfied, and comfortable. You should maintain a healthy atmosphere in the office to ensure your workers' mental health and physical well-being. Also, it's imperative to abstain from actions that may curb anyone's productivity. Employers must discourage "Got a minute?" meetings since experts believe they lead to decreased productivity among employees. It's impossible to accomplish anything worthwhile in these one-minute discussions. Instead, they serve as unexpected distractions. Consequently, these meetings often take more than a minute and dishearten the dedicated worker.
9. Hold daily meetings
Instead of calling unexpected meetings, it's better to hold such gatherings every day since shorter meetings are – generally – far more effective. The idea is to have ten-minute-long meetings every day to keep everyone in the loop. This practice lets employers streamline the entire process and curb nobody's productivity. Such brief conversations indicate people's performance, celebrate their accomplishments, and identify chances for everyone to improve themselves.
10. Limit distractions
No office comes without distractions. Email notifications appear, and colleagues keep interrupting an employee's productivity streak. Thus, some companies try to schedule different meetings on a single day instead of scattering them throughout the week. It helps workers dedicate their precious time working. Moreover, your employees should put their smartphones on silent or, at least, turn all social media notifications off. Also, teach them to set boundaries and learn to say "no." When someone asks them whether they've got a minute, they should refuse if they're busy. Some workers even put up "Do not disturb!" signs on their desks. These tricks help the company become more efficient.
Conclusion
Efficiency is your ultimate weapon against all commercial adversaries. It allows you to outgrow the rivals and defeat your competitors in the market. And efficiency means learning about the current trends and incorporating modern technology. But statistics show that 85% of employees aren't actively engaged at work. This disengagement leads to around $7 trillion in the international economy. So, companies must maximize their staff's productivity and find means to make the business more effective. We've gathered several recommendations that may help you enhance your organization's efficacy. These tips will guide on how to create an ideal workplace where the staff becomes the most productive.
You may also like: The Value of Efficient Time Management
Image source: Pixabay.com