Click here to get this post in PDF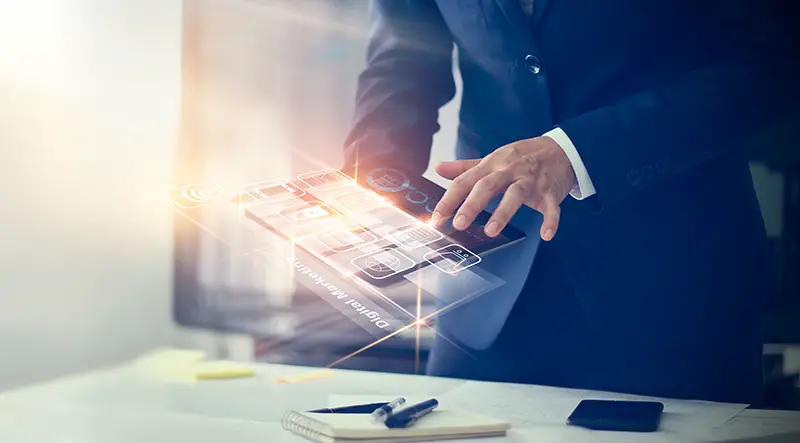 "Technology is an ongoing revolution that'll continue to guide entrepreneurs towards success."
Did you know that in 2019 approximately 4 trillion dollars were spent by businesses worldwide over technology? Now that is a considerable sum of money. 
In fact, in a recent survey, it was found that more than 50% of the small entrepreneurs are interested in investing in the latest technology. Why? The reason being that they believe that it'll help in improving their work productivity.  Well, it is not absolutely wrong. 
Various research has proven that implementing technology in the working environment helps achieve greater productivity and saves time. 
However, the IT industry is enormous, and every day something new is invented. Yes, it is indeed true that some of these innovations are a bit expensive for a startup. But who said you need all of them for your business? You see, there are several industries and not every innovation can be beneficial for the industry you are a part of. 
Although, there are a few technological trends that are beneficial for every industry. These can help your company in setting a benchmark for others. Moreover, you'll be able to stay proactive and achieve all your corporate goals. 
You must be wondering- what are these tech trends? Well, its answer is given below. So, you can learn more about it by scrolling down. 
AI
Artificial intelligence has continued to be a talk of the town for several years. As technology keeps getting better, living without mobile and the internet is becoming challenging; hence the area of operation of AI is increasing. It is no longer limited to virtual assistants or gaming only. Now even if you own a retail store or do farming, you can benefit from AI. 
Custom software 
With the rising digitalization, most businesses (including your) are relying upon data and software. However, as this software is made taking into consideration the requirements of every industry, you might face few errors while operating. Therefore, to get accurate results and improve business performance, you can use custom software. 
Having software that is made according to your business needs can help you get a competitive advantage. In fact, according to the experts at CSG Solutions, while planning for custom software, you can also decide about its security level. That means you can determine who has access to the software. It will ultimately help in improving the efficiency of your company.
Data analytics 
The next trend in our list is data analytics. Did you know that everyday businesses create over 2.5 quintillion bytes (2.5 e+ 9 GB) of data? And more than 50% of this business data remains unused. By using data analytics, companies can manage all the information and use it to make a well-informed decision that will benefit them in the long run. 
As a matter of fact, that is the reason why more and more companies have started using data analytics. It improves productivity and also helps in encouraging the employees. 
Wrapping up!
If you are planning to be the next big hit in your industry, you should always keep an eye on the latest tech trends. Understand why it is getting popular and how you can take advantage of it. The trick here is very simple: Explore, Learn and Find its use. 
You may also like: What is modular technology, and could your business benefit from it?
Image Source: Shutterstock.com