Click here to get this post in PDF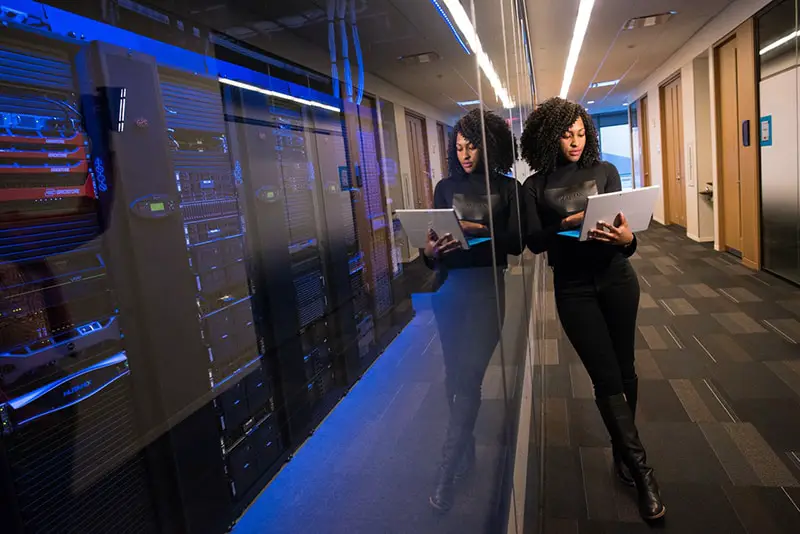 The Most Significant Changes to IT in Recent Times
The world is changing more rapidly than ever before, and it can't be denied that the internet is significantly responsible for the speed of technological change. This speed of change effects the IT industry above all others.
As the world increases its dependence on technology and the internet in every facet of life there is also mounting pressure on IT departments to meet these developing needs.
These are the most significant changes seen over the last 5 years.
Progress In Hardware
Original Design Manufacturers and the Open Compute Project
 The open compute project has pushed the boundaries of efficiency to a new level, but it has also revolutionalized how companies handle procurement.
While hyperscalers have long sourced their hardware outside of the OEMs, now even regular enterprises are following suit by sourcing hardware directly from the original design manufacturers (ODMs). These ODMs have now seized over a quarter of the server hardware market.
Flash Array Adoption
The use of flash array adoption has surged over more traditional physical storage. A single flash array can replace an entire room full of legacy disk storage, providing significant benefits to operational costs and efficiencies; however, the up-front capital investment still dissuades some enterprises.
Converged Solutions
Legacy hardware is also being replaced rapidly by converged and hyper-converged infrastructure solutions. Enterprises enjoy rapid scalability, simplified procurement, and lower costs by utilizing converged solutions.
Edge/Fog Computing
Society has been firmly entrenched within the decentralized model for many years. With the advent of technologies like autonomous vehicles and the growth of the Internet of Things, the decentralized model is also being extended closer to the end user, with primary hyperscalers investing heavily in edge/fog computing.
Cooling
In the realm of data center infrastructure, traditional air cooling systems are being upgraded to liquid cooling systems and environmentally derived "free cooling." Direct and indirect evaporative cooling provides savings over traditional CRACs. Alibaba recently deployed immersion cooling in their data centers, and estimates space savings of 75%, reduced operational expenses of 20%, and greatly improved PUE in general.
Software Improvements
Cloud Adoption
Companies have been heavily migrating workloads to the cloud for a long time; but, enterprises have tended to retain sizeable private clouds in favor of comparable public cloud usage. In recent years there has been a shift as large enterprises are gradually reducing or even eliminating their private clouds in favor of public cloud options.
It's estimated that cloud companies will account for the vast majority of hardware purchasing, with just Google, Amazon, and Microsoft alone spending $20B last year on their data centers. In a recent survey, 96% of respondents reported utilizing cloud services.
Enterprises have realized significant cost benefits by using consumption-based models over traditional ones. As adoption has grown, SaaS options continue to expand into new areas such as IT operational management tools.
AI/Machine Learning
Machine learning has become a powerful tool for IT teams across several verticals, with powerful applications in cyber security and infrastructure management in particular.
Computational fluid dynamics in combination with machine learning can provide powerful data center cooling analysis by modeling the data within the environment. Data center architects can rely on these models to identify the most efficient layout.
Management Tools
With data volume expanding, IT professionals have begun to rely on more sophisticated management tools for interpretation and environmental insight. Infrastructure management tools, network discovery tools, and server management software are just a few of the platform categories which have seen improvements and increased usage over the past few years. In general, management of IT responsibilities has seen a shift to automation as IT managers struggle to keep up with the rate of change.
Cyber Security
 The responsibility of InfoSec / cyber security teams has grown, with the Internet of Things and corporate BYOD policies widening the attack surfaces of networks.
In the past, cybersecurity services had to identify individual program signatures to protect against cyber threats. With machine learning programs, networks can be protected against malicious threats with similarities to those previously identified. This deters cyber attackers who would have previously been able to threaten companies with only slightly modified malware.
Industry Methodology Adjustment
With the growth of the cloud and DevOps, IT teams can execute on projects without the upfront time and capital investments of the past.
DevOps/Agile Software Development
DevOps is a blanket term that describes an application development methodology. Instead of the protracted planning phases and slow implementations of past application development teams, DevOps teams emphasize rapid delivery and take a system oriented approach. DevOps can be characterized by the use of lean, "agile" processes, greater collaboration between operations and development teams, and heavily leveraged automation tools.
The end result is that iterations happen more quickly, and the incremental approach facilitates consistent, tangible progress and the ability to respond to change more effectively.
Staying up to date on the latest major IT, tech, and data-providing news as well as the top organizations in the industry is a great way to be better prepared to take your enterprise company into the future. New technologies may eventually effect you, your business, or how everyday devices are better used where you live.
If an upgrade or renovation to your data center requires a full-on data center decommission, be sure to enlist the help of a certified IT asset disposition company. At Exit Technologies, we offer full IT equipment services ranging from asset recovery, network equipment sales and recycling, data erasure, and full data center decommission services.
You may also like: Why ITAD is essential to managing e-waste and old data
About Jeff Bittner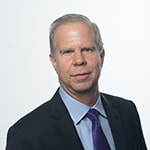 Jeff founded exIT technologies in 1989, recognising a significant opportunity to help enterprises improve the liquidity of their IT hardware. A consummate entrepreneur, Jeff has built, expanded, or laterally transitioned successful companies for over three decades. His work at exit technologies is pioneering, as the company pursues new processes and methodologies to improve the IT Asset Disposition industry. Jeff overseas the strategic direction of the business and is a regular contributor to discussions and debates on the industry's leading issues. A graduate of the UCLA Anderson School of Management's Executive Programme, Jeff is also a strategic thinker, actively sharing business management tips, while always being open to new ideas.