Click here to get this post in PDF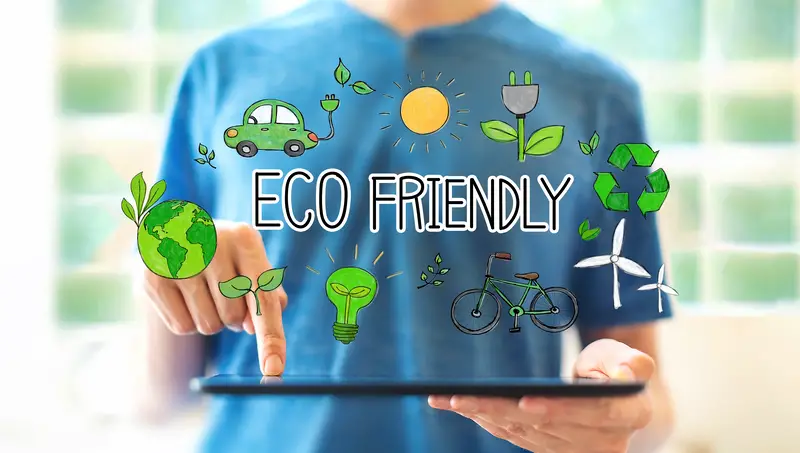 We talk a lot about climate change these days, and for good reason. It is responsible for destroying essential ecosystems, reducing our ability to grow crops, and influencing natural disasters that displace people every year, causing trauma and mental health issues like anxiety, depression, and PTSD. What we don't talk about so much, however, is the impact of climate change on our physical health. 
People all over the world are experiencing climate-related health problems. Some people develop severe respiratory conditions due to issues like pollution and smoke from fires. Others struggle with poor nutrition due to drought and declining crop yields. Heatstroke, drowning, and other preventable deaths have also been influenced by climate change. 
So what does this mean for businesses? While you might think that your organization doesn't bear much responsibility for the climate crisis, that doesn't mean you can ignore it. For the health of the planet, your employees, and your customers, it's important to be involved in the push toward sustainability. 
By becoming more eco-friendly, you can send a powerful, positive message to other organizations and the people your company serves. Today, it's easier than ever to make your business more eco-friendly! Here are some great tech tools and ideas to help you get started. 
The Benefits of Going Green for Your Company
Businesses are running out of excuses for not going green. But the idea of getting left behind probably won't convince you to make smart changes when there are so many benefits to going green. 
Not only is making your company eco-friendly important for the future of the planet, but it can also help your organization succeed and grow. Green initiatives actually represent a win-win for most businesses. 
Employees appreciate working for companies that share their values. With more young workers concerned about the climate crisis all the time, you can create lasting goodwill with your employees and increase morale by creating a greener workplace. Boosting morale and increasing engagement will help you retain your best people and grow more quickly. 
There are also monetary benefits to making your business more sustainable. More efficient, green technology will reduce energy costs. Your utility bills will be lower and you'll reduce your workplace's impact. There are also various tax credits, deductions, and incentives for going green. 
Although it might seem like a daunting task, making your company more sustainable is surprisingly easy. There are tech solutions today that can help you quickly "green" your business in affordable and convenient ways. 
Tech Solutions To Help You Go Green & Save Your Company Money
Energy-efficient lightbulbs
In the United States, we have the opportunity to eliminate billions of pounds of greenhouse emissions just by switching to better bulbs. When Edison produced the first lightbulbs, it was a huge improvement on candles and kerosene. But those old incandescent bulbs have now become obsolete as well, thanks to new energy-efficient models that are affordable, last longer, and cost less to power. 
While it is an investment to switch out all the bulbs in your office, it might cost less than you think. Plus, those bulbs will pay for themselves over time by reducing your electric bill. You can feel good about using less energy and paying less overall.  
Reusable products 
Get rid of single-serve plastics in your office. In the break room, switch out the Keurig for a more eco-friendly brewing option. Instead of plastic forks, get everyone in the habit of washing the silverware or loading the dishwasher. Get everyone on board with reducing waste and committing to reusable products whenever possible (pandemic permitting!). 
You should also consider installing a water dispensing machine so employees can fill up their own water bottles or washable cups instead of drinking bottled water. Plastic takes up to a thousand years to break down and shouldn't be used once before it's thrown away! Plus, it's cheaper to filter tap water than to buy it in a bottle.  
If you sell consumer products, don't forget to go green there as well! Anything with your logo on it should be reusable, whether that's bags, mugs, or the products themselves. 
Telecommuting 
In 2020, most businesses learned what it was like to have people work from home, at least part of the time. With the robust tech infrastructure we now have access to (tools like Asana, Zoom, and Slack), there's no reason to require everyone to be in the office full time. 
Working from home is a green choice for a lot of reasons. Office waste is reduced and people no longer rely on fossil fuels for their commute. They are more likely to eat lunch at home, which reduces waste like sandwich bags and takeout containers. 
Some offices have decided to go fully remote permanently, eliminating the need to put money into sustainable infrastructure. Once it is safe to have people back in the office, it's likely that some companies will not have an office full time, or will only have part of the staff in at any given time. 
Why Going Green Matters
These are simple ways to go green that are extremely cost-effective. You don't have to stop there, though. If you can make a bigger investment, adding solar panels or other efficiency upgrades, you can get tax credits and other incentives to help out with the cost. 
Going green matters for the future of our planet. Individual choices matter, but businesses contribute heavily to our collective carbon footprint. Now that we know the devastating impact of climate change on both the natural world and our species' health, we all have a responsibility to do what we can. 
Even if climate change isn't affecting you or your business now, think about your community. Think about the most vulnerable in our society. Think about the kind of world we want to build. 
Businesses have to be proactive and take the lead. It's never been easier to make these simple changes and reduce an office's carbon footprint. If every business pitches in, we'll be well on our way to a more sustainable world.
You may also like: 3 High-Tech Eco-Friendly Projects That Could Eventually Save The World
Image source: Dreamstime.com