Click here to get this post in PDF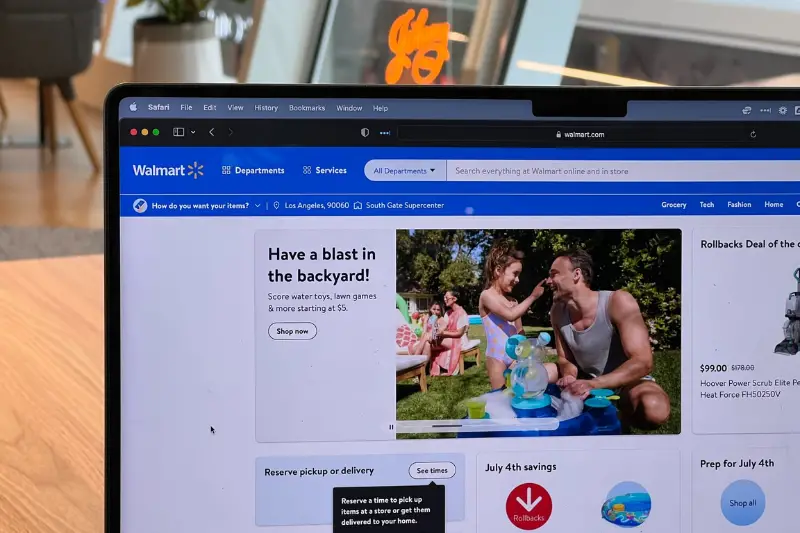 There's no doubt that Walmart is a retail giant. With about 11,000 stores in 24 countries, they are one of the most successful retailers in the world. But what is it that makes Walmart so successful? And more importantly, how can you apply these same techniques to your business?
Below, we will discuss the top 10 success tips used by Walmart and other big-name retailers to edge out the competition!
Keeping Prices at a Minimum
Walmart's ability to keep prices low is one of the main reasons they have been so successful over the years. By cutting costs and passing those savings on to the customer, Walmart has been able to attract a large number of price-conscious shoppers.
To keep prices low, Walmart employs a variety of cost-cutting measures such as:
Negotiating with suppliers for lower prices
Automation to reduce labor costs
Using generic or private label products
You may not be able to match Walmart's low prices, but you can use some of their cost-cutting techniques in your business. For example, you can try negotiating with your suppliers for better deals or investing in automation to reduce your labor costs.
Offering a Wide Selection of Products
Another secret to the success of big-name retailers is their wide selection of products. They offer everything from groceries to clothes to electronics. These one-stop-shop conveniences are a big draw for customers.
You can't compete with the likes of \Walmart on every product, but you can focus on offering a unique selection of items that appeal to your target market. For example, if you sell vintage clothing, you can focus on offering a curated selection of unique pieces you won't find at other stores.
Creating a Seamless In-Store Experience
Another area big retailers are excelling at is creating a seamless in-store experience. From when customers walk in the door to when they check out, they can move smoothly through the store without any hiccups. This is thanks to the efficient layout and attentive staff these stores invest in.
You can create a similar experience in your store by streamlining your layout and providing excellent customer service. Some customer service tips you can consider here include:
Greeting customers as soon as they come in
Offering assistance and being knowledgeable about your products
Making the checkout process quick and easy
Installing Wi-Fi and games to keep customers engaged through long lines
Giving credence to customer complaints
Making Use of Technology
If you're looking to emulate Walmart's success path, you'd be interested in its technological prowess. Walmart, among other things, has mastered the art of using technology to its advantage. The company was one of the first retailers to adopt RFID tags and has since used them to improve inventory management.
Walmart is also experimenting with new technologies like artificial intelligence, robotics, and improved email deliverability. While you may not have the budget to invest in cutting-edge technologies, you can still use technology to streamline your operations and improve the customer experience. For example, apps and digital signage can provide information about products and promotions.
Advanced Supply Chain Management
As an upcoming e-commerce store, one of the areas you're likely to struggle with is managing an efficient supply chain. But learning from already established e-commerce stores like Walmart, with an efficient supply chain network, can give you the competitive edge you need for success. Walmart has a vast network of suppliers and distribution centers. It also uses advanced technology to track inventory and manage orders.
By streamlining its supply chain, Walmart can offer low prices and fast delivery times. You can learn from Walmart's example by investing in supply chain management software and using data to optimize your operations.
Better Shipping Options
Shipping is a critical part of the e-commerce experience. Customers want their orders delivered quickly and cheaply, which is what big retailers like Walmart are capitalizing on. The company offers a variety of shipping options to meet customer needs. For example, customers can choose to have items shipped to their homes or a Walmart store for pick-up. Walmart also offers free two-day shipping on orders over $35.
The company is also experimenting with new delivery methods, such as in-store pickup and home delivery. By offering customers more shipping options, Walmart makes it easy for them to shop how they want. This helps to attract customers who are looking for fast and convenient delivery.
You can adopt a similar strategy by offering multiple shipping options and fast delivery times. Consider partnering with a local retail store if you don't have the infrastructure to support home delivery. You could also offer same-day or next-day shipping for an additional fee.
Optimizing Online Store
With the rising number of online shoppers, it's essential to have a well-optimized online store. Walmart has been able to edge out the competition by investing in a user-friendly website. The site is easy to navigate and provides a great user experience. You can take a page from Walmart's book by ensuring that your website is up-to-date and easy to use.
Inventory Management
Effective inventory management is Walmart's other secret to success. By clearly understanding what products are selling and which aren't, Walmart can make the necessary adjustments to keep its shelves stocked with items that customers want. You can use data from your sales to improve your inventory management and ensure that you're always stocking the products your customers want.
Give Subscription-Based Services a Try
Subscription-based services are becoming increasingly popular, and for a good reason. They're convenient, reliable, and often quite affordable. Walmart's subscription-based grocery service is just one example of the company capitalizing on this growing trend. You can use subscription-based services in your business to make life easier for your customers and boost your bottom line.
Improved Email Marketing Strategy
An optimized email marketing strategy is crucial for any modern-day e-commerce business for Walmart's growth and success. By personalizing email content and targeted campaigns, Walmart has increased its click-through rates significantly over the years. You can use similar tactics in your business to improve your email marketing results.
By using these ten success tips, you can give your business a leg up on the competition. So, what are you waiting for? Start implementing these tips today and see how they can help your business grow.
You may also like: 7 Working Tips & Marketing Strategies For Ecommerce Business
About the author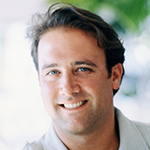 John Simmons is a deliverability expert at inboxally.com. He is staying on top of the latest technological advancements on email deliverability. InboxAlly is a company that helps your outreach emails to reach your prospect's inbox and avoid the spam folder.