Click here to get this post in PDF
In the constantly evolving employment landscape, the traditional path of graduating, finding a job, and climbing the corporate ladder is less prevalent. More students and graduates are seeking autonomy, financial independence, and the freedom to innovate. This change has led many to explore the world of entrepreneurship right out of college. Yet, some fields seem to produce more entrepreneurs than others. If you've ever wondered which professions most often birth business owners, this blog post is for you.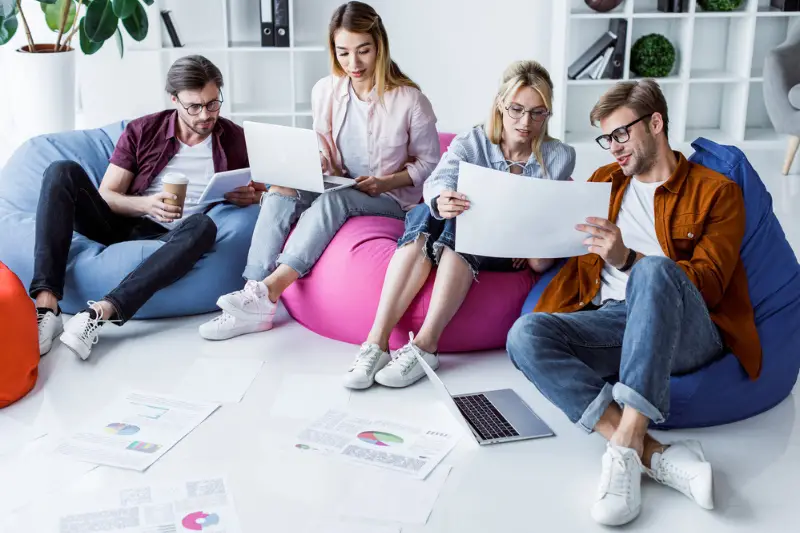 For those interested in pursuing a higher degree and possibly venturing into business later on, seeking the help of an online thesis writer can provide significant assistance in your academic journey. Now, let's dive into the various professions and understand why they lead students to the entrepreneurial path more often.
1. Business and Management
Unsurprisingly, students who major in business and management are among the most likely to start their own businesses. Their courses focus on essential entrepreneurial skills such as marketing, finance, and operations, equipping them with the tools they need to launch a venture successfully. These students are often exposed to case studies of successful businesses and interact with guest speakers who have firsthand experience in entrepreneurship. Additionally, many business schools offer incubators and funding opportunities for student-led startups. These experiences and resources significantly contribute to a business and management student's likelihood of venturing into entrepreneurship.
2. Engineering and Technology
Engineers and tech enthusiasts are known for their innovative ideas and solutions. From creating groundbreaking apps to pioneering new technologies, these individuals often lean into startups or small businesses to bring their concepts to life. The likes of Mark Zuckerberg and Elon Musk are testaments to this trend. These fields are also known for their high market demand and potential for rapid growth, making them attractive options for young entrepreneurs. Furthermore, many engineering and technology programs now incorporate business and entrepreneurship courses, giving students the necessary tools to navigate the business world successfully.
3. Fashion and Design
The world of fashion and design is driven by creativity and uniqueness. Graduates from these disciplines tend to favor creating their brands, showcasing their designs, or setting up boutique stores to market their unique creations.
4. Legal Studies
While most law graduates tend to join established firms, a significant number are branching out to start their legal consultancies or firms. This entrepreneurial shift offers them more control over their cases and clientele.
5. Environmental Sciences
With an increased global emphasis on sustainability, environmental science graduates often lead the charge by establishing eco-friendly businesses. These ventures range from sustainable product lines to consultancy services that help other businesses reduce their carbon footprint.
The world of entrepreneurship is vast and diverse. While certain professions might produce more entrepreneurs on average, it's essential to remember that passion, resilience, and a solid idea are at the heart of every successful business. Regardless of your academic background, if you possess these qualities and are driven by a unique vision, the entrepreneurial world is open for you to explore.
You may also like: A Simple Photography Business Plan for Beginners
Image source: Depositphotos.com