Click here to get this post in PDF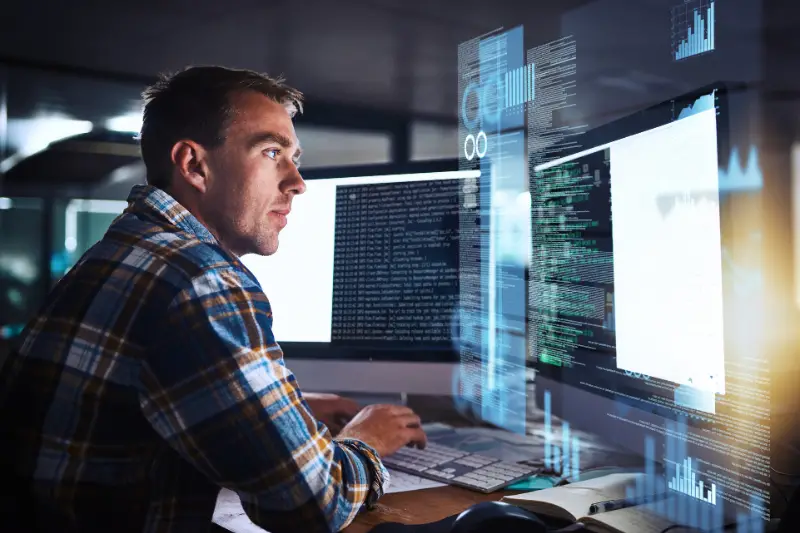 In an age defined by digital innovation and increasing cyber threats, businesses and professionals must invest in robust cybersecurity, data privacy compliance, and website maintenance. This article explores the benefits of web app penetration testing, the Certified Information Privacy Manager (CIPM) certification, and website maintenance packages, highlighting how they contribute to stronger digital fortresses.
Web applications are vital for modern businesses, but they can also be prime targets for cyberattacks. Web app penetration testing, also known as pen testing, is a proactive strategy to identify and eliminate vulnerabilities in web applications.
Benefits:
Vulnerability Detection: Pen testing helps identify potential weaknesses that hackers could exploit, allowing for proactive fixes before security breaches occur.
Enhanced Trust: Demonstrating a commitment to security through regular pen testing can instil trust among customers and business partners, reinforcing your reputation.
Regulatory Compliance: Meeting regulatory requirements for data protection, such as GDPR or HIPAA, often includes security assessments like pen testing.
2. CIPM Certification: Ensuring Data Privacy Compliance
With data privacy becoming an increasingly important concern, the Certified Information Privacy Manager (CIPM) certification equips professionals with the knowledge and skills to navigate the complex world of data protection and compliance.
Benefits:
Compliance Expertise: CIPM-certified professionals are well-versed in data privacy regulations and can help organisations stay compliant, avoiding hefty fines and legal issues.
Enhanced Data Protection: CIPM certification allows individuals to implement robust data protection measures, safeguarding sensitive information and building trust with customers.
Career Advancement: CIPM certification can open doors to a variety of career opportunities in the field of data privacy and security.
Websites are often the face of a business, and their continuous upkeep is essential. Website maintenance packages offer the means to keep your online presence fresh, functional, and secure.
Benefits:
Enhanced User Experience: Regular updates and improvements ensure a smooth user experience, keeping visitors engaged and encouraging repeat business.
SEO Optimisation: Consistent maintenance boosts search engine rankings, making your website more discoverable to potential customers.
Security: Routine maintenance includes security updates and patches, protecting your website from cyber threats and data breaches.
The Synergy of These Services
Combining web app penetration testing, CIPM certification, and website maintenance packages creates a comprehensive strategy for fortifying your digital presence:
Holistic Security: Pen testing identifies web app vulnerabilities, and CIPM-certified professionals help ensure data privacy and compliance. Website maintenance packages address ongoing security updates, creating a layered defence.
Trust and Compliance: CIPM certification instils trust in customers, partners, and regulatory bodies. Web app penetration testing and website maintenance further reinforce this trust through demonstrated commitment to security.
Operational Excellence: Ensuring data privacy compliance and maintaining a well-functioning website allows businesses to focus on core operations without the worry of cyber threats or website downtime.
You may also like: 5 Reasons to Hire a Freelance Web Developer
Image source: stock.adobe.com