Click here to get this post in PDF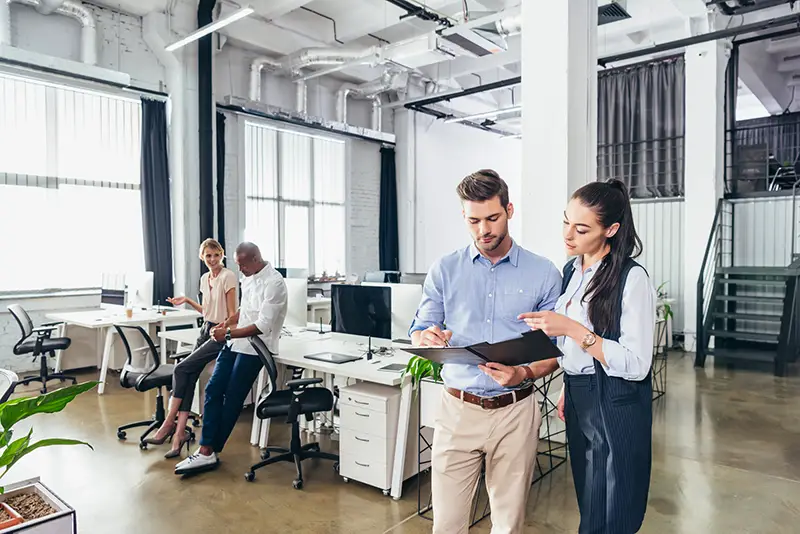 When you first start out in business, it's safe to say that we all want to play it – well, safe. You're not always going to want to take out a lease on a business space right off the bat. You may not want to invest in a lot of expensive equipment. And you certainly might not want to hire a full team of staff, right when you're getting started. All of these things equate to one huge thing… a lot of money! And as we all know, startups tend to be a little scrappy. So maybe you start out at home, in the evenings and weekends, hiring freelancers when you need to and keeping costs to a minimum. And that's exactly how it's meant to be. But what happens when you're ready to grow?
There will usually come a time when small businesses know that they're ready for the next step. Maybe you have hired a member of staff or you need to host business meetings and operating from your garage just isn't going to cut it anymore. Maybe you have a lot of inventory and you need somewhere to house it all. Either way, if you're ready to take your business from home to proper office, there are a few steps you might want to take. Let's run through what they are.
1. Understand Your Needs
To begin with, the very first thing that you might want to do is to know what exactly it is that you need. And this one can be harder than you think. Because you may have a vision in your mind, but when you write down what you need, it could look entirely different. It's important to be clear here so that you can create the right operational space for your business.
2. Set a Budget
Now, it's one thing to have this huge vision about what you want, and another to have the budget for it. So at this point, it's important to be realistic about what you can afford. Be sure to detail how much you can spend on a business space monthly, along with the costs you have for equipment and to get it up and running.
3. Find the Right Space
With your budget in place, you can then start looking for the right business space. Don't just go with the first one you find either. Consider serviced office space along with business unit rentals and go see them. That way, you can work out what will be the best fit for your company.
4. Furnish It
If you don't choose a serviced office space, you're then going to need to get the furniture you need for your business space. It could be office desks, sofas for reception, or even workbenches and warehouse storage options. Just make sure that you've gotten it all in shape so that you can get your team in and get to work.
5. Invest in Supplies
As a step on from this, the next thing you need to be able to do is to procure everything you need to do the job. Because an office with furniture isn't enough. Maybe you need to grab some new computers or laptops, stock up on Brother toner and paper reams, and even grab a coffee machine or stock the fridge! Whatever you need to let your team do their jobs.
6. Form Your Team
The next step is for you to get your team together. If you already have a member or two, you can bring them right into the space or ask if they'd like to join you or continue working from home. If you're ready to get more people behind you, this is when you can start the formal hiring process. After all, you now have the space not only to house them when they join you, but to interview them in the first instance!
7. Keep the Momentum Going
And from here, you'll often find that you really need to keep the ball rolling. As much as this is a huge step to take, and you're ready for it, business looks a lot different in the day-to-day. Plus, your expenses are bound to be that much higher now. So, the last thing you need is to drop the ball. So, at this point, you're going to want to hit the ground running and ensure that your business continues to climb to even bigger heights!
You may also like: Should You Return To Office Work? Pros And Cons
Image source: Depositphotos.com