Click here to get this post in PDF
Every business needs a killer online presence to succeed. Read on to learn the simple steps for creating the best digital media strategy.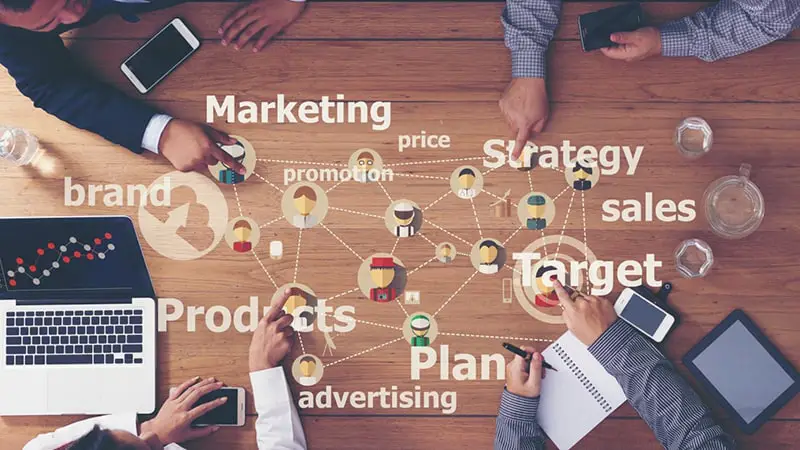 How much money is spent on digital marketing worldwide? It's around $100 billion, a number so large you'll never find out how much is wasted.
Every digital business needs a killer online presence to succeed. Your strategy might be effective, but are you sure you're also getting the most bang for your buck?
Read on to learn the simple steps you can take to create the best digital media strategy so you don't waste a penny.
What Is a Digital Media Strategy?
Any business strategy describes a journey from where you are to where you want to be. As such, your digital media strategy lays out how you will achieve your objectives through the use of online and mobile content. It will give your business activity a sense of purpose and make your channel selection and content strategy rational.
Know Where You're Going
An effective digital media strategy starts with clear goals. Of course, this should include commercial objectives such as dollar revenue targets. It should also articulate your other objectives and the timescale for achievement.
A specific level of brand awareness is an example of a legitimate objective for inclusion in your digital media strategy. How do you begin to set such an objective? It starts with a detailed understanding of your starting point.
Identify your starting point for brand awareness, numbers of leads, and conversion rates. Understand the size of your audience, the volume of your web traffic, and how many new people are finding you each year. Measure your community engagement by assessing the volume of customer-generated content and hashtags.
With all this data you can begin to set reasonable objectives for the future. What these will be will depend on history, trends, and your ambition. Consider what resources you can use to help achieve these objectives and keep them grounded in reality. 
Understand the Customer Journey
The best digital media strategies are based on a clear understanding of the customer journey. In the digital media context, it starts with the customer's discovery of you, your brand, your product, or service online.
The customer journey continues with research, comparison, and consideration. Your customer is engaged to the extent that they are prepared to put time and effort into investigating your products and services. They may even be checking out your competitors too.
This research stage resolves itself either with a decision to buy your product or service or to go elsewhere. Once they buy from you, you have the opportunity to convert them into repeat customers. A customer can also become an advocate for your brand.
This understanding of the customer journey is key to your digital media strategy. For example, a potential customer who is at the research stage won't respond well to messages directed at a customer who is already an advocate for your brand. Likewise, loyal customers won't appreciate being spammed with introductory offers that don't apply to them.
Having clear digital media messages for customers at each stage of the customer journey is something your strategy can clarify. Where do you have blockages in the process? Target those challenges with appropriate digital media action and make sure you support this with the right investment.
Know Your Customer
Your strategy should clarify who your customer is. Research can help this understanding. Be specific about what your customers are interested in, what motivates them, what life stage they're at, and what media they use.
This understanding will help you determine which of the many platforms to focus your attention on. There's a great deal of money wasted on messages delivered to people who aren't interested in your product or service. Frankly, it's irritating to be presented with messages and content that are irrelevant.
Be thorough when profiling your audience. Stereotypes are not helpful and don't aid in targeted communication. Use Facebook Audience Insights and Google Analytics to get serious about understanding your ideal customer. 
Connect the Dots
Once you have a strategy that defines and describes your customer, you need to connect with them. That means crafting a digital marketing strategy that optimizes all the tools at your disposal. You will use SEO (search engine optimization), PPC (pay-per-click), and other tools to make those important connections.
Let's say you sell high-quality wooden toys. A soon-to-be mom may be preparing their stylish nursery and researching items to furnish it with on Pinterest. Bloggers who use imagery and lifestyle content might be very influential with these customers.
Eco-warriors with a personal commitment to products made from renewable materials and with a strong commitment to ethically sourced products may subscribe to Facebook community pages where environmental activists meet to organize events.
A proud grandmother may be looking for a special present for their new grandchild that's nostalgic and durable. Their Google search might include keywords like "traditional", "quality", and "toy". You may connect with them through Google Ads.
Understand which of these is your customer. If it's all of them, recognize that you won't reach them all with the same strategy or a customer profile that just says "people who want to buy toys".
Connecting the dots is about developing a plan to connect with your customers wherever they are. It's also about recognizing where they are on their journey with you. For example, engage your existing customers and turn them into repeat buyers with direct email promotions rather than Google Ads.
It's Not Over Yet
Following the above tips will help you put together a digital marketing plan that's worth every penny you invest in it.
Once you have started to implement your digital media strategy, it's time to step back and reflect on it. To make this easier, plan for how and when you will review progress. Track progress against your objectives with periodic reports and stay flexible.
If you found this article helpful, be sure to browse our website for more business tips.
You may also like: Benefits of Hiring a Digital Marketing Expert