Click here to get this post in PDF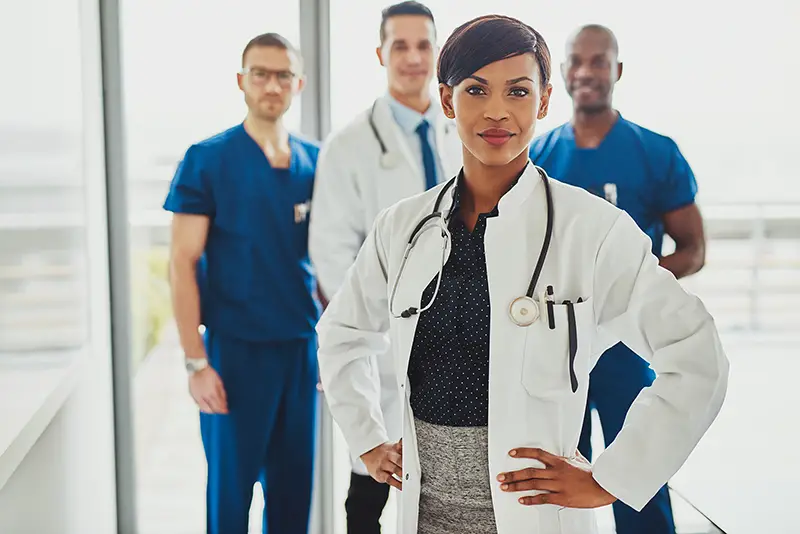 When you look at highly competent healthcare industry leaders, you may think that they're born to be leaders. This phrase implies that leadership qualities must be innate. Truth be told, this is not always the case.
You may possess innate leadership skills, but these need to be nurtured through proper training, coaching, and experience. When your innate skills are developed, you can become a stronger and more influential leader. 
It's advisable to undergo a health industry leadership assessment to identify gaps in capability. Knowing your weak areas helps you address them, enabling you to thrive and achieve your full leadership potential.
If you're ready to jumpstart your career as a healthcare leader, let's dive into these five steps to make you an outstanding one.
1. Mentor Others
The first step to becoming an outstanding leader is mastering how to mentor others. Mentoring refers to a relationship whereby someone more experienced (mentor) helps guide a newcomer (mentee) who may be lacking in knowledge and experience. It involves a combination of teaching, coaching, counselling, challenging, inspiring, and even befriending your mentees.
Learning to be a good mentor and role model is particularly important, especially in healthcare. That way, you can train the next generation of healthcare professionals to deliver excellent patient care. 
2. Ask Questions
A good healthcare leader isn't someone who always tells others what to do and how to do it. Instead, they ask their subordinates the right questions. You encourage them to bring up problems or concerns and their proposed solutions by asking them probing questions. Adopting this questioning technique is one way to improve your leadership style.
Remember that you're not bound to do a certain thing the way it has always been done when it comes to patient care. There's always room for quality improvement. By asking for input from your team members, you empower them to propose better ways of doing things while acknowledging that you don't always have all the answers.  
It also sends the message that you're a leader who's open to ideas, not one who simply follows what everyone else does.
3. Practice Humility
An excellent healthcare leader is always a humble one. You don't dismiss your subordinates' ideas or think you're better than everyone else. On the contrary, humble leaders acknowledge the worth and strengths of their team members, treating them with respect and consideration. Furthermore, they don't feel entitled or inclined to assert their dominance over others.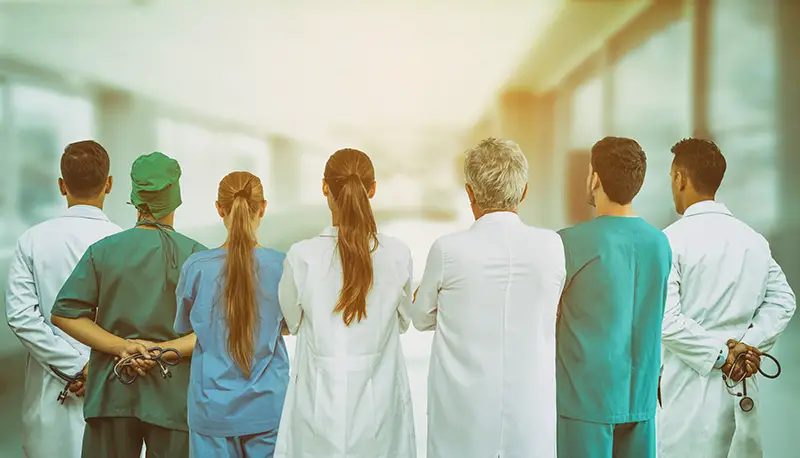 Leading with humility is what an outstanding healthcare leader does. This leads to better teamwork and more harmonious working relationships in a healthcare setting. 
4. Prioritize Self-Development
To be an outstanding healthcare leader, you need to prioritize self-development. It's important to adopt the mindset of being a lifelong learner. You should strive to enhance your knowledge and skills and keep abreast of the latest trends and developments because the healthcare industry is constantly evolving. 
An excellent leader is keen on seeking opportunities for professional growth and development. Such opportunities include attending conferences and workshops or pursuing higher studies. Being a part of professional organizations for healthcare leaders and executives also enables you to learn from other industry leaders through the sharing of best practices. 
Personal development also relates to character. A good leader would want to develop desirable personal traits such as the following:
Openness To Feedback: They willingly accept feedback from others.
Adaptability: They can quickly adapt to changes, even if it's something totally something new and unfamiliar.
Resilience: They're not easily daunted by the challenges they encounter in their profession as healthcare leaders.
5. Articulate A Clear Vision 
It's essential for a healthcare leader to be able to clearly articulate the organization's vision. Doing so provides direction to the members of the team. Leaders inspire the members of the healthcare institution to work together to attain their collective goals and objectives. 
Followers don't always see the big picture. It's up to the leader to paint this picture in the minds of their followers and see to it that all efforts are directed to attaining this vision. 
Final Thoughts
Any organization is sure to flourish when there's a great leader on board. However, being an outstanding leader, especially in the healthcare industry, entails considerable effort. If this is a role you want to fulfil, you need to be prepared to put in the work. This involves acquiring knowledge about the healthcare system, mentoring your team, honing management skills, and developing strength of character to be the best healthcare leader you can possibly be.
You may also like: How consultants can become leaders in their market segment
Image source: AdobeStock