Click here to get this post in PDF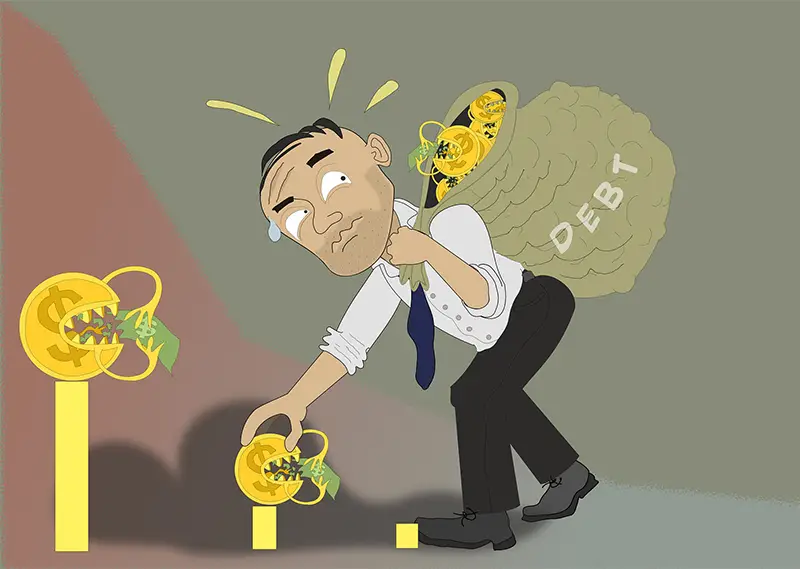 Finance management may sound like a big word, but it simply implies creating a plan for your money so you can get the most of it. The plan involves budgeting, saving, avoiding debts, and investing your money for the future. Here is a guide on how to gain control over your money effectively. 
Start  budgeting
Have you ever heard the saying, "Don't bite off more than you can chew"?
It is a great saying because it illustrates the philosophy of not trying to do more than you can handle.It applies to almost all aspects of life, especially budgeting.
When it comes to setting a budget, you will want to think about biting off less than you can chew. You don't want to set a budget that is too extreme or do not have any flexibility within your spending plan.The best approach to creating a budget is to start with the big items such as rent, utilities, groceries and transportation. Then work your way down to the smaller items like going out with friends, eating out for lunch and entertainment.
Try To Save Some Money For A Rainy Day
Once you have your ideal budget, make sure it allows you to save some money for a rainy day. To get the most out of your savings, open an interest-bearing savings account in which you will make a plan of depositing some funds weekly or monthly. Avoid spending your savings when you do not need to.
Invest 
Investments are another way of earning more money apart from actually working. People earn money while sleeping through stocks, bonds, mutual funds, or real estate investments. You could also invest by insuring anything from your life to property. Insurance will help a great deal in case of an emergency that requires lots of money. 
If you don't take care of your health, you won't be able to work and earn money. Healthy food, enough sleep, and regular exercise, and practice these every day. You don't need to buy expensive equipment to work out at home – all you need is a skipping rope, and a pair of dumbbells.
Family can't be replaced by anything in this world. Invest in building a long-lasting relationship with your significant other, parents, siblings, grandparents, and children. Spend some time each week with them where you can talk about your day, help one another out, watch TV or read books with them.
Debt Consolidation
The debt consolidation process is one of the most effective debt relief options to help people get out of their financial troubles. Although it doesn't work for all kinds of debts, it is ideal for people who have multiple credit cards with large balances. It means that you would be transferring your multiple debts to a single loan with a lower interest rate. This way, you can save a lot from the interest payments on credit cards. The consolidation loan also has a fixed rate and term, which means that you are not supposed to make any extra payments during the whole loan period
Find an additional source of income
It is always a good idea to have a back up for anything, even your job. Additional sources of income can include earning from a hobby such as painting, getting a part-time job, or selling things to make quick cash. It may not bring you lots of funds but it will still bring something extra to help with your bills or something you can put into your savings plan. 
Get Your Credit Report and Credit Score
If your score is low you'll need more than just good information to help you get a loan. Correct any errors on your report and then try to improve your score based on the information provided to you by the bureau. Even if you don't end up getting a loan, this can help you qualify for better interest rates on other products and services.
Pay Off High Interest Debt First
If you have a choice between paying off one large debt with a high interest rate or several smaller ones, pay the higher interest first. This way you'll be eliminating your largest debt first and saving money on interest payments for longer.
Reduce monthly expenses
There are the fixed expenses and those variable ones we can do away with, like eating out or renting automobiles. Cutting on the variable costs and seeking cheaper alternatives such as cooking at home and using public transport to work every day can help save you money to invest elsewhere or pay the fixed expenses. 
Budgeting will help you live within your means, cutting on unnecessary expenses, save more and even invest your extra funds. To help with your financial management, you could always get an additional source of income to help out generally.
You may also like: Unfolding 4 Vital Steps of Wealth Management For You!
Image source: Pixabay.com