Click here to get this post in PDF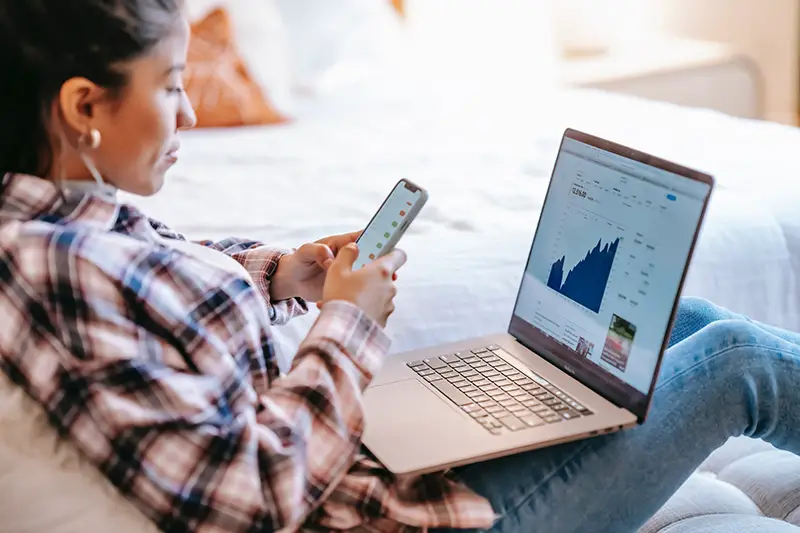 According to the global wealth management market, the overall value has reached up to $489.78 billion so far. Experts claim to see a sudden hike in the growth of wealth since 2015. To be precise, the compound annual growth rate has increased by 6.6% in four years (between 2015 to 2019). 
However, the global coronavirus pandemic made the global wealth market see an unexpected fall. But the good news is that the market can see a notable difference in the forthcoming years for sure. 
The unexpected and fluctuating changes in the wealth and asset management industry have raised the importance of wealth management in many ways. As a result, the financial sector is taking wealth management seriously. In this context, let's surf through the six steps involved in the overall wealth management processes. 
But before that, let's go through the literal meaning of wealth management. 
Wealth management – Meaning 
Wealth management is a boutique of financial services and management that deals with the investment requirements of an individual or firm. Many clients from ultra-high-net-worth individuals to affluents avail these services to make the most out of their finances. 
Most high-net-worth individuals seek wealth management services to preserve their valuable assets, increase the potential of their finance, and eliminate the chances of financial risks for the forthcoming years. As it is to work according to the unique financial needs of an individual, it is referred to as a premium service that works on different spheres, including – tax and accounting services, estate planning, legal planning, retirement planning, investment planning, and much more. 
What is the basic wealth management process?
A wealth management advisor or expert like Thane Stenner decides the entire process for you. Generally, it is customized based on the unique needs of the client. Here are some basic and usually involved steps in the process. 
Step 1 – Make financial goals. 
Keep your vision clear and know what you wish to achieve at what age. For instance, an experienced Nashville wealth management advisor will recommend you set different milestones for education, retirement, career, etc. Based on the shared details, a wealth management advisor prepares a wealth management plan accordingly. 
Step 2 – Analyze the current situation of financial assets. 
Ask your advisor for a thorough evaluation of financial assets. It is essential to understand the financial assets to frame a well-estimated financial strategy that works the best for you. 
Step 3 – Process the gathered information.
This involves analyzing the total investments and exact wealth condition of the client. It's a necessary step to process the financial data accurately. It decides the further investment decisions to be taken. 
Step 4 – Implement the wealth management strategy. 
It is one of the most crucial steps to follow as it comes with successful long-term results. The implementation process includes – tax planning, estate planning, and asset allocation. 
Final takeaway – 
Countless aspects of wealth management demonstrate financial planning and make the process more productive. This requires close dealing with a wealth management expert or firm with ample knowledge about this industry's current scenarios. Therefore, before you step into this zone, make sure to gain enough relevant knowledge and experience. 
You may also like: 4 Personal Finance Management Tips To Grow Your Wealth
Image source: Pexels.com