Click here to get this post in PDF
If starting a retail business has been your dream, it's time to realize it. 
Retail businesses have great potential, be it clothing, grocery, sports, drugs, or something else. When developed properly, you can own a flourishing business. 
Being a highly competitive market, it requires meticulous planning. And selecting the right business entity is a crucial part of this. 
If you are unsure which type of entity suits your retail business the best, let me briefly introduce you to the top 3 business entities in the US, along with their pros and cons for retail businesses. 
Let's get started. 
1. Sole Proprietorship 
As the name suggests, this type of business entity has a sole owner. 
If you are starting your retail business on a small scale, doing a side hustle, or starting a freelance business, this is the ideal structure for you. Here are the benefits. 
The simplest business structure to form 
Registration not required 
Exempted from paying corporate tax
However, Sole Proprietorship comes with its own risk. While the owner pays personal tax for his business's profits, they are also solely responsible for loss or other financial liabilities. 
2. LLC or Limited Liability Company 
An LLC is one of the most preferred business structures for entrepreneurs. It combines the liability protection of a Corporation with the simplicity of a Sole Proprietorship. 
The best part about an LLC is that the owners' personal assets are protected from any loss that the business may suffer. 
However, it's not the best model for raising funds through public issues.
3. Corporation 
A Corporation is a more structured and complex business entity. It's owned by shareholders based on their investments and managed by a board of directors. 
Structurally, a Corporation is the best choice for starting a large-scale retail business. It's great for even franchising your business.
Some of its advantages are: 
Best liability protection 
Exists independent of its owners 
Easy to raise capital as stocks can be sold publicly and privately 
Easy to transfer ownership 
That being said, a Corporation has a complex tax structure and requires a lot of paperwork. That's the reason startups and small businesses generally don't opt for this business entity. 
Before starting a retail business, you may want to understand these business structures better. First, take a look at this infographic by GovDocFiling to get a clear idea about the pros and cons of each business entity. Then, based on your chosen structure, plan and establish a successful retail business.

Also read: 7 Points Business Startup Checklist for Your Business
About the Author: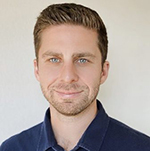 Brett Shapiro is a co-owner of GovDocFiling. He had an entrepreneurial spirit since he was young. He started GovDocFiling, a simple resource center that takes care of the mundane, yet critical, formation documentation for any new business entity.